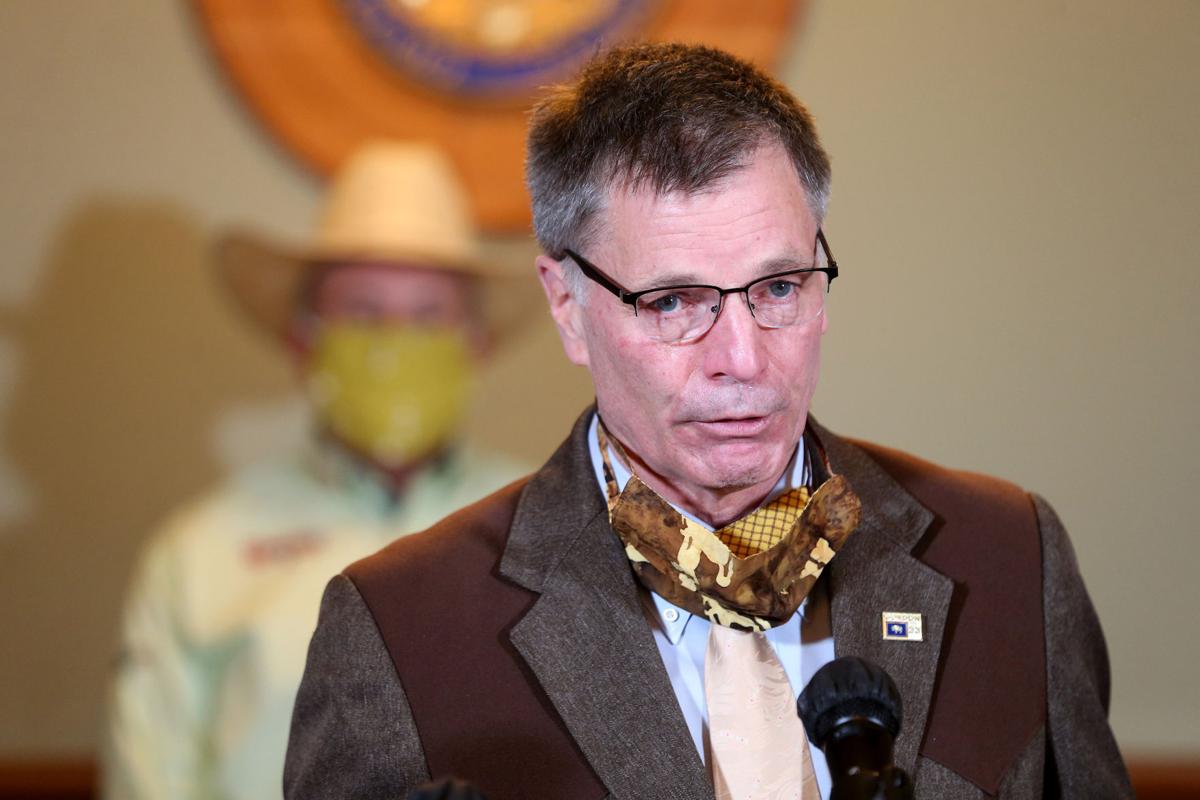 It's no surprise that many Wyomingites are feeling frustrated. It's been a difficult year. Even before the coronavirus pandemic, our energy sector had started to falter amid an oil price war and declining demand for coal. Then came the virus, which slammed the brakes on the American economy. Businesses closed and people lost their jobs.
And even though our economic woes haven't been as painful as some states, it's been a difficult spring and summer. Many businesses are struggling against strong economic headwinds. Our unemployment rate, while still lower than most states, remains well above where it was before COVID. The energy industry continues to suffer from low prices and lower-than-normal demand.
The anger that many people feel is real. They want their lives back. They miss dining out without worrying about the virus or getting a haircut without having to wear a mask. They want summer barbecues and carnivals, concerts and rodeos. Who can blame them?
But that frustration doesn't justify the dismissive and downright callous attitude we've observed among some residents. Somewhere along the way, anger about life being turned upside-down turned into a disregard for fellow Wyomingites. Consider the recent episode involving Natrona County school board trustee Kevin Christopherson, who showed a startling lack of humanity when the board and two health officials discussed how schools should operate this fall.
"We've had 21 deaths in Wyoming. Most of those were people with pre-existing conditions or in old folks homes," Christopherson said. "They were going to die. They just died sooner."
What has happened when an elected official entrusted with the health and well-being of thousands of students and staff makes such a callous comment? And what does it say that Christopherson's despicable comments, which he subsequently apologized for, aren't an aberration, but reflective of a perspective that's increasingly common these days?
Even when Christopherson apologized, he remained dismissive of the science. He continued to show a disturbing lack of empathy. Instead of thinking about the pandemic in light of its risk to others, including the students and staff whose health conditions make them more vulnerable to the disease, he apparently thought only in terms of his own tolerance for risk.
Unfortunately, that failure of empathy extends beyond one school board member's comments. Gov. Mark Gordon noted that disturbing trend when he delivered a blistering critique on Wednesday of those who would minimize deaths from the virus, which has so far killed more than 130,000 Americans.
"When somebody sends me a note that says, 'Well these people are gonna die anyway, they're just dying sooner,' I gotta say, I'm offended," Gordon said at a news conference.
Gordon went on to defend the rights of business owners to decide whether patrons should wear masks, which can help reduce the likelihood of spreading the virus. But he also made an even more fundamental point: Why isn't there greater concern for taking care of fellow Wyomingites?
"There is no constitutional right that says you can put others in harm's way," he said. "Let's behave and let's be mindful of our neighbors. That's the country I grew up in. That's the neighborhood I grew up in."
Because the decision to wear a mask or take the pandemic serious isn't simply about protecting yourself. It isn't necessarily about the risk you personally face. It's about the risk to your community, your neighbors and your friends. It's about the store clerk who has to spend eight hours bagging groceries, who had no ability to work remotely or decide who she comes in contact with. What does it say if you're unwilling to wear a cotton mask for 15 minutes to lessen the chance that she gets sick?
People have every right to be frustrated about the pandemic. And they have every right to risk their own health. That's their choice. But if we're going to get through this, it will take empathy and understanding. It will require a consideration of more than ourselves. People of our state have the capacity for great compassion and caring. It is those qualities that will help us through these difficult days.
Catch the latest in Opinion
Get opinion pieces, letters and editorials sent directly to your inbox weekly!