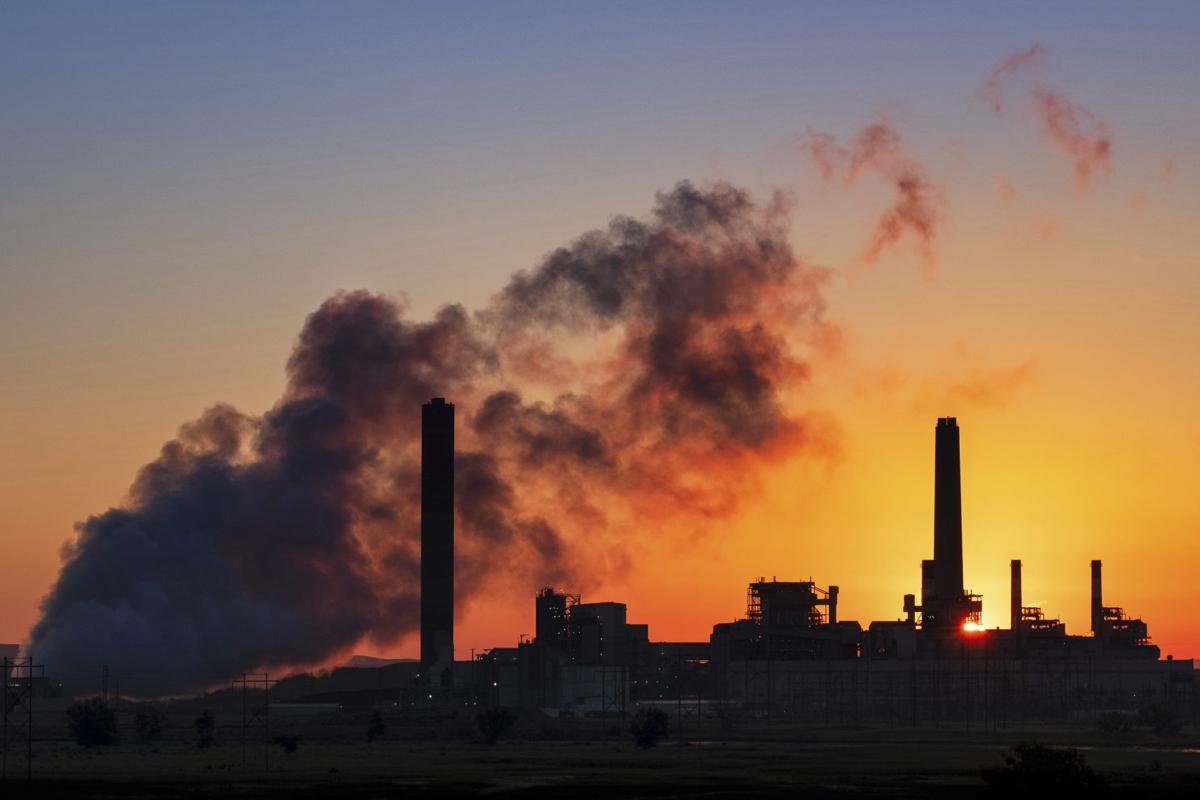 Wyoming's coal industry didn't need more bad news.
In the past year, several major coal producers have declared bankruptcy. The market for coal continued to diminish as natural gas and renewables offered cheaper and cleaner alternatives. Then in July, two of the nation's biggest coal mines – both situated Wyoming's Powder River Basin – shut down amid a messy bankruptcy that has drawn allegations of fraud and unpaid workers.
Finally last month, the state's largest utility, PacificCorp, released a two-decade plan that would accelerate the retirement of coal-fired power plants. Doing so would save consumers a considerable amount on electricity bills, but is a bitter pill for Wyoming communities that rely on coal to fuel their local economies. That's especially the case in small towns such as Kemmerer and Glenrock, which are disproportionately dependent on coal for jobs.
At the same time, the plan calls for a big boost in renewable energy. For example, PacificCorp plans to add 1,920 megawatts of wind infrastructure over the next four years alone.
So what should we make of this plan? For small, isolated communities that rely on coal for employment, the plan represents an existential concern. We are all familiar with communities like Jeffrey City, which lost most of its population after the uranium market collapsed. Small coal towns face a hard reality – adapt or wither away. Adapting won't be an easy task. It requires planning, investment and education for existing workers. And even then, the hardship and heartbreak will be real.
If there is any silver lining here, it's that the plan gives these communities advance notice that they must begin making changes now. They can no longer hold out hope that a change in regulations will alter coal's fortunes. After all, these latest blows to the coal industry come as the most pro-coal administration in modern U.S. history resides in Washington. Coal's biggest killer is cheaper alternatives, namely natural gas. And that won't be changing anytime soon.
State leaders must continue working on a transition to a future that is less dependent on coal, both for jobs and state funding. Yes, coal will continue to provide revenue to our state and jobs to its workers. But the days of coal fueling Wyoming's coffers along with its power plants are shortening.
Our leaders would also be wise to accept the changing realities of the energy sector, rather than continuing to look at renewables with suspicion while blaming the federal government for what in reality is the result of an evolving market. Doing so isn't a betrayal of the coal industry or the miners. Rather, it's understanding that times have changed, and exercising the planning and leadership to ensure those communities and miners are well-served, not left behind.
Catch the latest in Opinion
Get opinion pieces, letters and editorials sent directly to your inbox weekly!