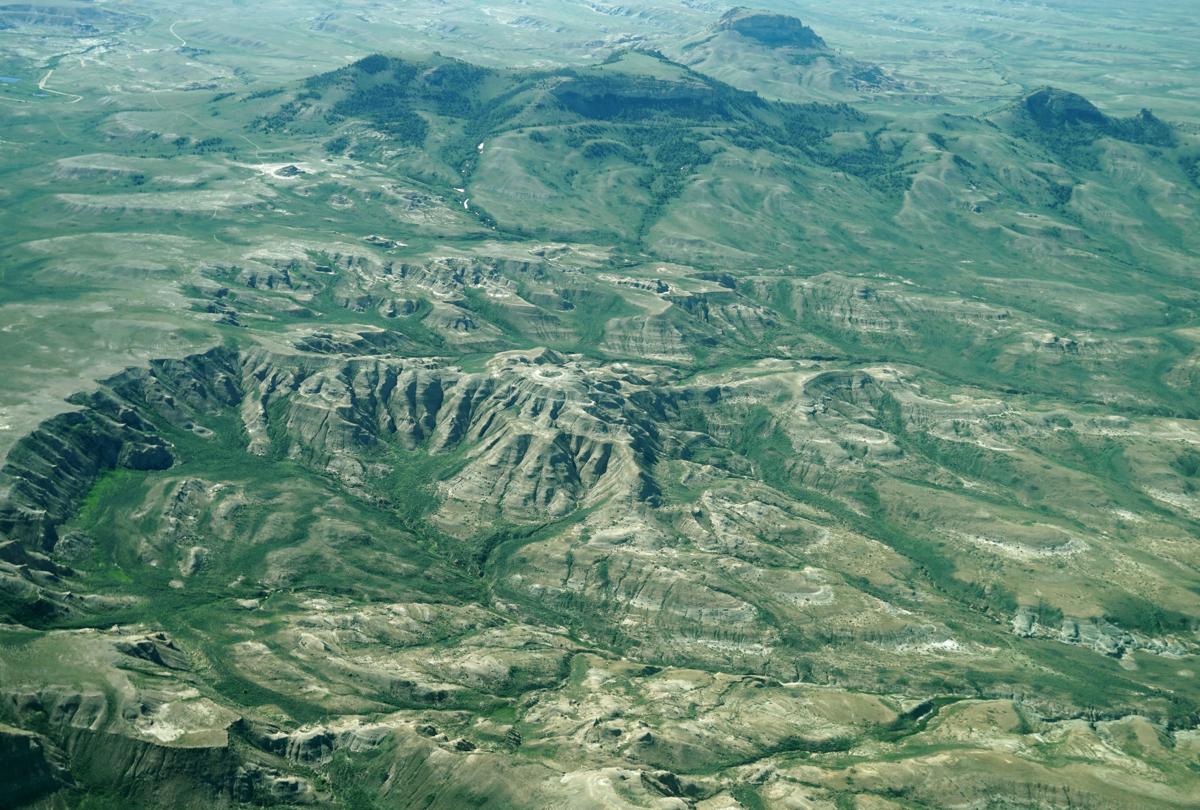 Life isn't normal right now.
That seems self-evident. While some businesses have begun to reopen, many others remain closed. So do our schools, churches and city and county meetings. Many Wyomingites are still working remotely and wearing masks in public.
Even as the state begins to ease restrictions, many of us are still contending with unemployment, furloughs or reduced work hours. Some are still navigating the social safety net for short-term support.
In short, we have a lot to contend with, even as if feels like the worst might be behind us. With that in mind, the decision by the Bureau of Land Management's Rock Springs office to move forward on a management plan for 3.6 million acres of public land in southwestern Wyoming is puzzling.
The Rock Springs Resource Management Plan is a critical document that has been in the works for nearly a decade. It will guide future activities on public lands including energy development and wildlife corridors. It will influence our economy, our environment and recreation for years to come. That's why it makes sense to wait until after life returns to normal to fully vet the document and consider its ramifications.
But that's not what the federal government plans to do. Instead, it's planning to move forward on releasing the plan this spring, even as Wyomingites are focused on more pressing economic and medical matters.
That decision is contrary to the wishes of the Sweetwater County Board of Commissioners, who formally asked the BLM to postpone the plan's release due to the pandemic. Put more simply, the federal government is pressing forward with its plans over the objections of local officials who represent the citizens in the communities with the most at stake. That's simply not the way public comment periods are intended to work.
Yes, a 90-day public comment period will still happen. And yes, there are other means to communicate, including online meetings. However, those meetings are more difficult to participate in – they require, at the very least, a computer and a high-speed internet connection – and they can be confusing for folks who aren't comfortable with the latest in technology.
And just as important, many people have more immediate concerns. Even someone who cares deeply about public land issues still has to think first about having enough money to provide for themselves and their families. They need to be healthy enough and have the time necessary to study the document before they can provide adequate feedback.
Even past proponents of completing the plan with haste have come forward seeking a delay.
"It's an extremely important document, not only to Sweetwater County, but to the state," said Sweetwater County Commissioner Wally Johnson. "I don't think we should at this point rush it along, and that is why I made the statement I did."
It appears that the federal government, after taking years to get to this point, intends to ram the document through while the public is at home, looking for work or otherwise tied up. Under the Trump administration, the federal government has prioritized moving projects through the system faster than before. As an editorial board, we've long supported quicker assessments of projects. But these unique circumstances demand a slowdown, not the status quo.
Fortunately, Wyoming has some of the most powerful leaders in Congress. Wyoming needs its senators and congresswoman to act quickly on behalf of her citizens and against federal bureaucrats in seeking a delay on the plan until the pandemic has ebbed. If they believe in local control, if they believe that Wyoming voices should be heard, now is the time for our delegation to demand a delay that will keep the public's voice heard in this vital process.
Concerned about COVID-19?
Sign up now to get the most recent coronavirus headlines and other important local and national news sent to your email inbox daily.