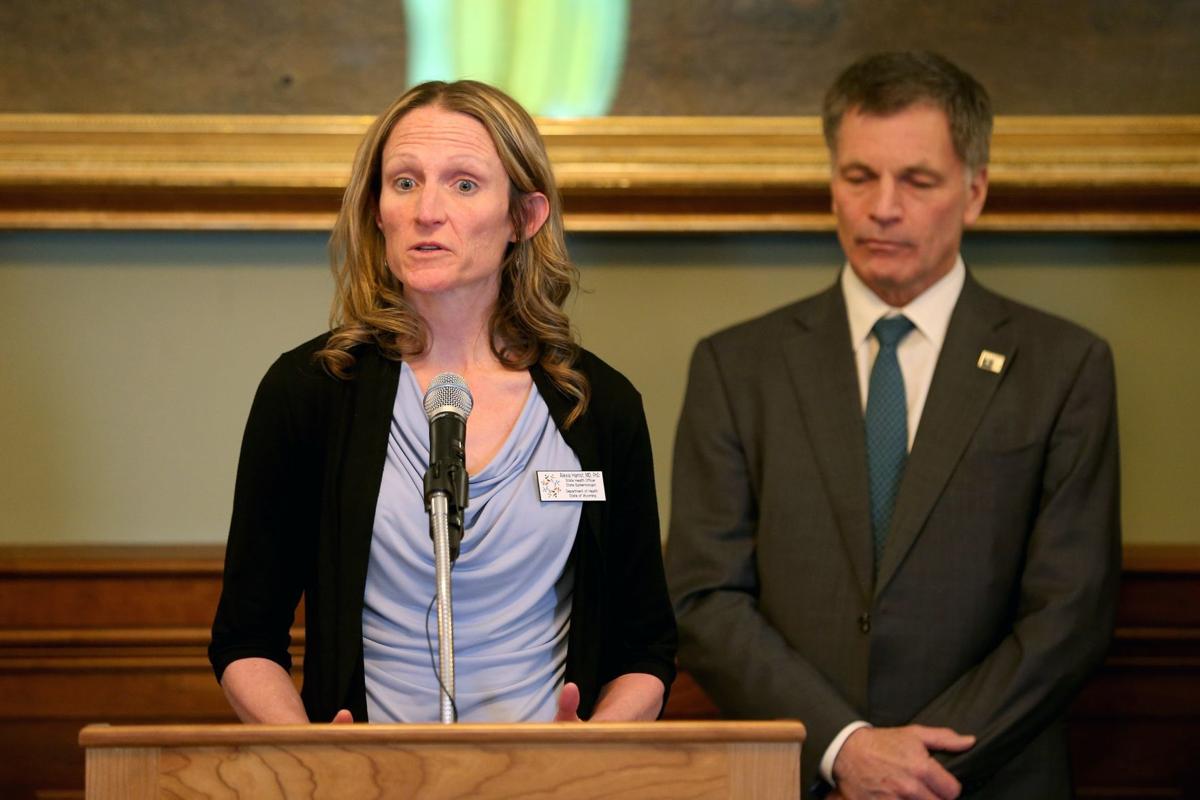 There is no way to remove emotion from the conversation about reopening our state. Many Wyomingites have lost their jobs. They've seen their hours cut back. People are worried about losing their livelihoods, their businesses and even their homes.
Our teachers and students, meanwhile, have been forced to use virtual learning, without the social interaction that is so critical for young people.
And our major industries – energy and tourism – have suffered greatly due to the dramatic drop in travel.
It's no surprise that protests that have sprung up around the state. People want – and deserve – answers.
They want to know what our leaders have planned.
But it would be a mistake for Gov. Mark Gordon and State Health Officer Dr. Alexia Harrist to allow emotion to dictate the schedule and method for reopening parts of our state. If that process happens too quickly, immunologists and other scientists warn we face the prospect of an even bigger wave of COVID-related illnesses, which could force us to begin a second and possibly longer round of social distancing. That, in turn, would likely cause an even greater economic calamity than the one we are now experiencing.
As the governor has noted, it's happened before. During the last great pandemic – Spanish flu – folks in Wyoming pushed the government to loosen restriction too quickly, provoking more illness and misery.
That's why we support the governor's decision to base his reopening plans on data, rather than by picking an arbitrary date. It's the best way to improve the odds that we can ease restrictions without provoking another wave of illness that starts the process all over again.
On Thursday, the governor offered new details on his plan. The state has produced a dashboard that shows how Wyoming is performing in six pandemic-related areas.
Those areas will be used by state officials to make decisions about easing restrictions.
new cases;
percentage of cases attributed to community spread;
percentage of all tests that are positive;
total COVID-19-related hospital admissions;
hospital bed availability; and
ICU bed availability.
Each category has a color: red for concerning, yellow for stabilizing and green for improving. It's a smart system because it allows all Wyomingites to easily stay current on where we are. It removes at least some of the uncertainty and ambiguity.
Gordon has unveiled a graduated process, with targeted openings and latitude for local leaders to adjust the restrictions based on what's best for their communities.
This is truly a Wyoming way of solving the problem as it recognizes what might be best for Jackson, the town with the state's highest population density, might not be optimal for places like Lusk or Newcastle.
Like all of Wyoming, we yearn to be free of this pandemic.
We desire to get back to work, to our normal lives. But the world isn't like it was before.
This virus and our reaction to it will be with us for some time. By taking cautious steps now, we reduce the likelihood of more suffering in the future.
Concerned about COVID-19?
Sign up now to get the most recent coronavirus headlines and other important local and national news sent to your email inbox daily.