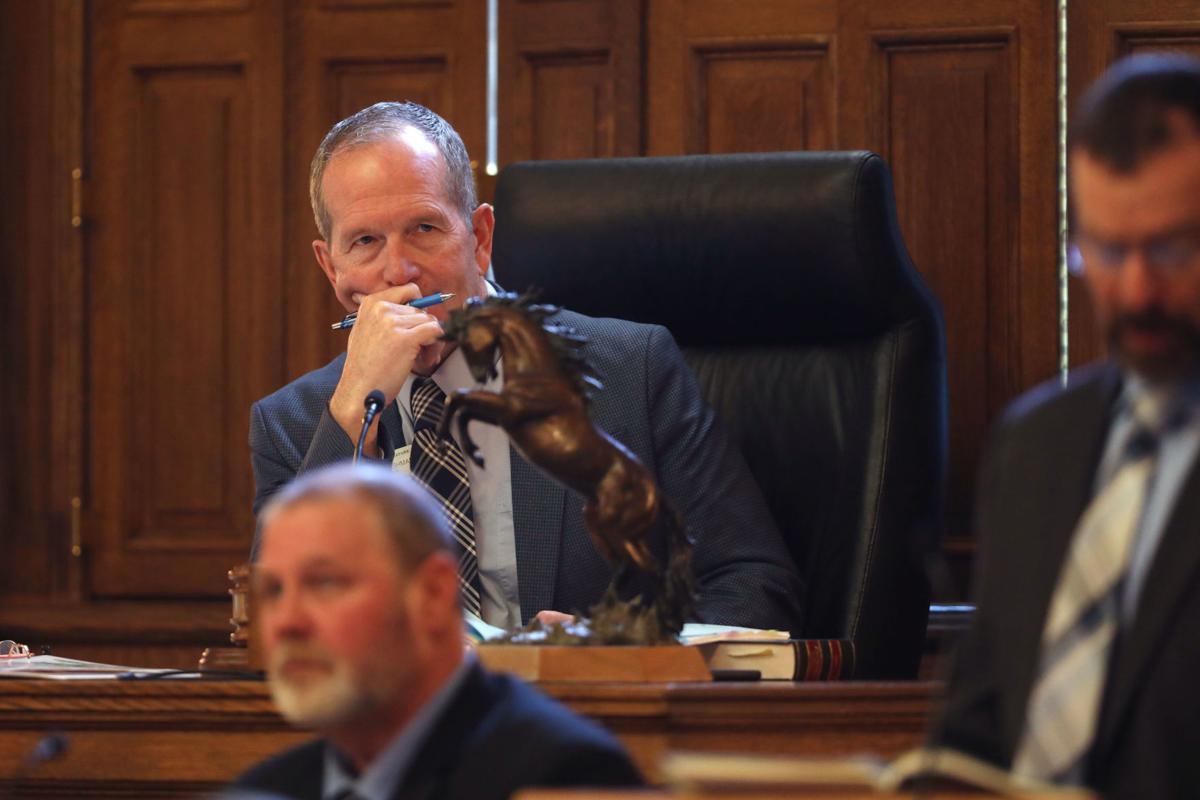 Chauvinism won't be tolerated in the Wyoming Legislature.
That's the message that Speaker of the House Steve Harshman delivered – to lawmakers and to the general public – in the wake of an unacceptable comment made by former lawmaker Bruce Burns.
Burns was invited, as is customary, to address his former colleagues from the floor of the House. Speaking on Thursday, he began to talk about a three-week road trip. But his story was hardly amusing – or appropriate.
"I was at this motel, and I went to the desk clerk and asked to have my porn disabled," Burns said. "And she said, 'We only have regular porn, you sick bastard.'"
Burns is the former head of the Senate Appropriations Committee. He served nearly a quarter century in the Legislature. He could have offered advice to his colleagues during a challenging budget session. He could have imparted some of the wisdom he surely accumulated over a lengthy career.
Instead, Burns chose to say something that was crass and completely unacceptable in a governmental body where all citizens should be welcome.
Burns was wrong not for simply making a bad joke at the wrong time. Burn was wrong for contributing to an environment where people might feel uncomfortable while simply trying to perform their jobs or participate in their government.
Hours after Burns' crass attempt at humor, Harshman made it clear to all in the Legislature that such comments would not be tolerated.
"I think the remarks were really inappropriate," Harshman told lawmakers. "I think they were offensive to this body and to our great traditions here. And I don't appreciate the breach of that privilege that I granted. It's that decorum and integrity that makes you guys the best House in America, and it's important it stays maintained."
"I specifically condemn the language that was used that breached the order of this House of Representatives," he said.
His comments prompted a standing ovation. And we hope his words are not forgotten. But this is about more than one comment from one former lawmaker. It's about sending a message that people shouldn't have to feel uncomfortable while trying to do their jobs. It's about making it clear that chauvinism or misogyny won't be tolerated.
Harshman's response offers a lesson to us on how we should act if we observe someone behaving inappropriately, and we commend the speaker for taking a stand. Rather than tolerating the behavior or simply ignoring it, we all have a responsibility to speak out against this kind of behavior and say clearly and unequivocally: This is unacceptable.
Catch the latest in Opinion
Get opinion pieces, letters and editorials sent directly to your inbox weekly!