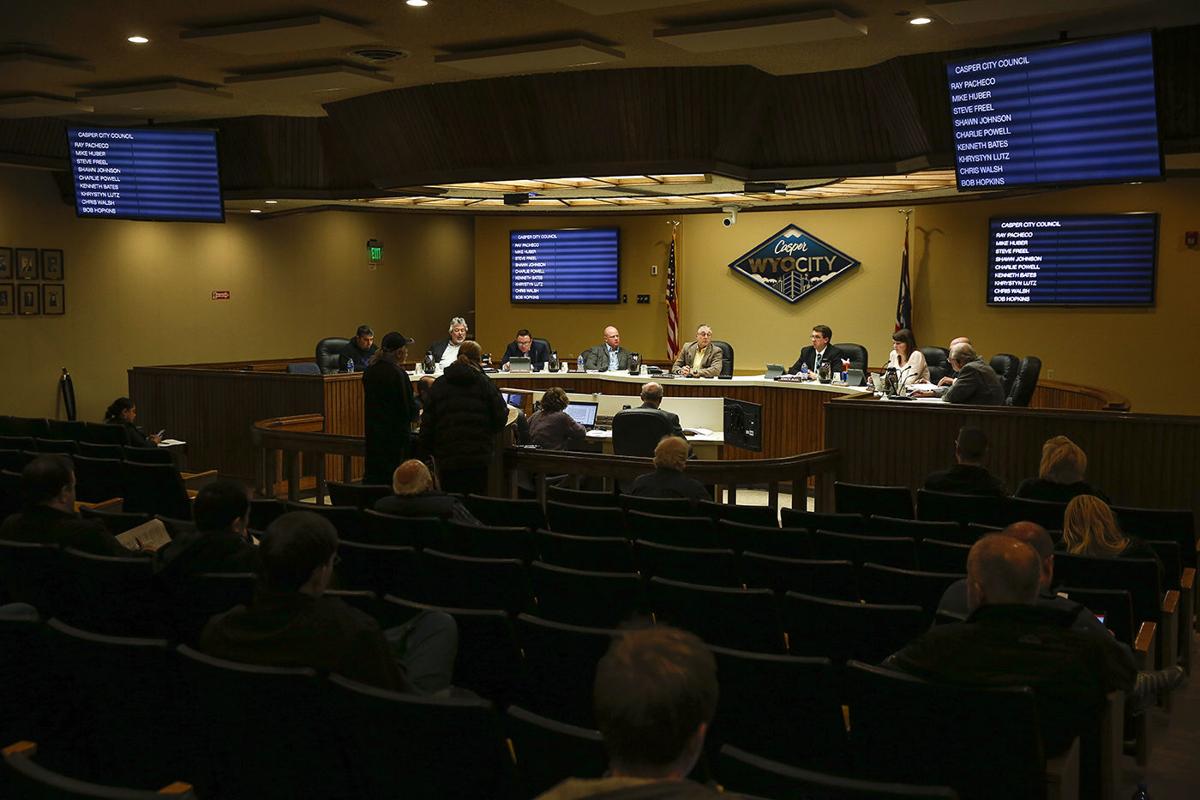 Early Casper entrepreneur and philanthropist Fred Goodstein used to say, "Beware of the person who knows the price of everything and the value of nothing."
Wyoming is in a tough spot financially. As a result, lawmakers will be making many cuts to the state budget. Fair enough. But this is a good time to keep Goodstein's adage in mind.
Last month, the Legislature's corporations committee, asking for ideas on cutting expenses, heard from the Wyoming Association of Municipalities and the Wyoming County Commissioners Association. Representatives from those groups suggested cities and counties could save the expense of publishing meeting minutes, expenses and employee salaries in newspapers in favor of putting that information on their websites. The savings would be a fraction of a percentage point of local governments' budgets, but the corporations committee asked the Legislative Service Office to draft a bill.
This could not be more short sighted.
Local government is required to publish meeting minutes and spending so the public knows what their government is doing. Once this information is printed in the paper, local governments confirm its accuracy with a vote at the start of the next meeting. The information then lives forever in state and county archives and at the county library, where it is available to every citizen.
Why is this important? Because it creates a permanent public record that can't be hacked or quietly changed after the fact like information on a website can. If there's a question or dispute, the information will be waiting and can't be altered.
If local governments were allowed to release this information only on their own websites, fewer people would see it because the information would be a destination and not part of the daily picture of the community published by a newspaper. When was the last time you visited the city or county website for information about a local meeting?
We believe the vast majority of city and county employees are good, honest and hardworking people. But the possibility of a computer hacker or an employee making a few small changes for any number of reasons is real. We've seen instances in the past of local government employees jailed over embezzlement or other malfeasance. What's to prevent someone like that from altering some numbers on a little-viewed website to game the system?
This issue is hardly academic. What is on the line is your ability to know and understand what your local government is doing and how it spends public dollars.
There is the argument that fewer people read newspapers these days. But the reality is that between the printed newspaper, our websites and readers on every imaginable digital device, newspaper audiences have never been larger. Ask yourself: When you need a news source you depend on and trust, where do you go?
It is true newspapers are paid with public money for publication of government notices. It is also true the price is low due to the state mandating the maximum that newspapers may charge for publication. We believe those notices provide a tremendous value because they keep Wyoming citizens informed of what their local governments are doing. They create a permanent record in a world that's constantly in flux.
Cities and counties want to curate and maintain all the public information about their activities. But do you really want to cede the responsibility of watching government to government? Should the fox be allowed to mind the hen house? What could possibly go wrong?