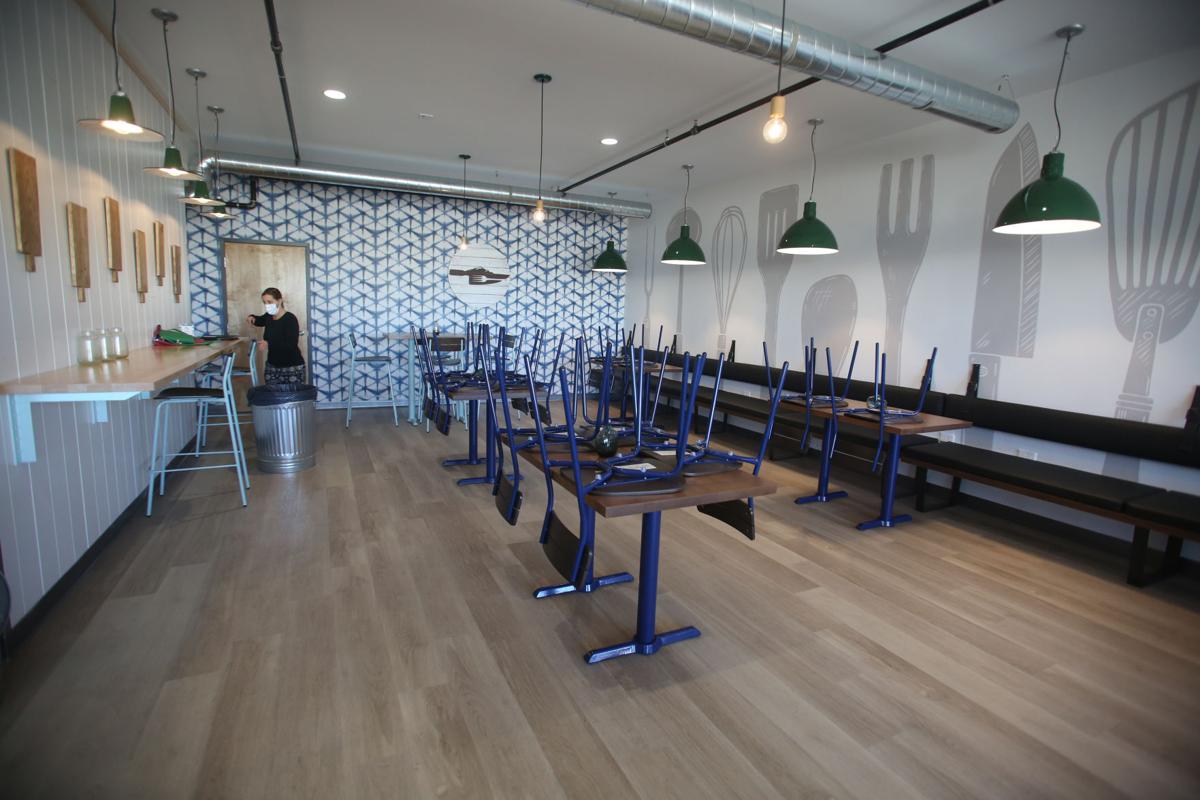 This month, businesses across Wyoming began closing their doors due to the COVID-19 pandemic. A fast food restaurant in Casper announced it would temporarily shut down. So did a barbecue joint in Evansville. Other switched to curbside service, including a popular downtown Casper distillery and one of the city's veterinary clinics.
None of those decision resulted from the government public health orders we saw this spring. No heavy hand of government was to blame. Rather, business owners were reacting to the massive spike in COVID-19 cases, hospitalizations and deaths. As one restaurant put it in a Facebook post, "it has gotten too close for comfort here."
Indeed, it has gotten too close for comfort. Wyoming has recorded 57 deaths so far this month and 144 since the pandemic began. Our hospitals are straining under the weight of a dramatic rise in COVID-19 patients and sick or quarantined health care workers. There has been such a surge in cases that simply getting data about it has proved difficult because there are not enough public health workers.
The spike is unlikely to ebb anytime soon. This past week, the state recorded its highest single-day total for cases, recording 1,100 on Wednesday alone. That sort of surge will show up in our hospitalization and death numbers weeks from now.
This spring, Wyoming implemented a series of measures designed to slow the coronavirus' spread, including the closure of bars, gyms and restaurant dining rooms. Those measures were criticized for hurting local businesses. But what's hurting our local businesses the most right now isn't government. Instead, the surge itself is to blame, as are the people who stubbornly refuse to take it seriously.
The surge has sickened many workers and forced an even larger number to isolate or quarantine due to exposure. Some businesses lack enough healthy staff to keep the doors open. Other businesses have assessed our current reality and decided the infection rates are too high to roll the dice, especially when our health system is being taxed like never before. The result is the same: Our economy is slowing, which is something our state can't afford, particularly given the multitude of challenges Wyoming faces in addition to COVID-19.
We can't help but note the irony that many of the biggest critics of the public health orders — ostensibly because of the orders' economic harm — are now hurting local business by refusing to wear masks in public, social distance or otherwise take the pandemic seriously. In Teton County, where residents are required to mask up in public, the rate of infection is slower than other large communities in Wyoming. We've seen similar evidence in schools, where masks are required. COVID-19 is spreading through our communities. If you truly care about Wyoming's citizens, local businesses, their owners and the thousands of Wyoming workers, it's time to do your part to get the virus under control.
And everyone: Please spend your money this fall on local businesses. Buy your Christmas gifts from a Wyoming retailer. Order food from a Wyoming-owned business. They could really use your support right now. There are ways to do this safely, whether by masking up and maintaining social distancing or through online orders and curbside pickup.
Regardless of how you support local businesses, remember that it won't matter how much you spend if a shop doesn't have enough workers to operate. We must all do our part to slow this virus' spread and keep our state in business.
Catch the latest in Opinion
Get opinion pieces, letters and editorials sent directly to your inbox weekly!