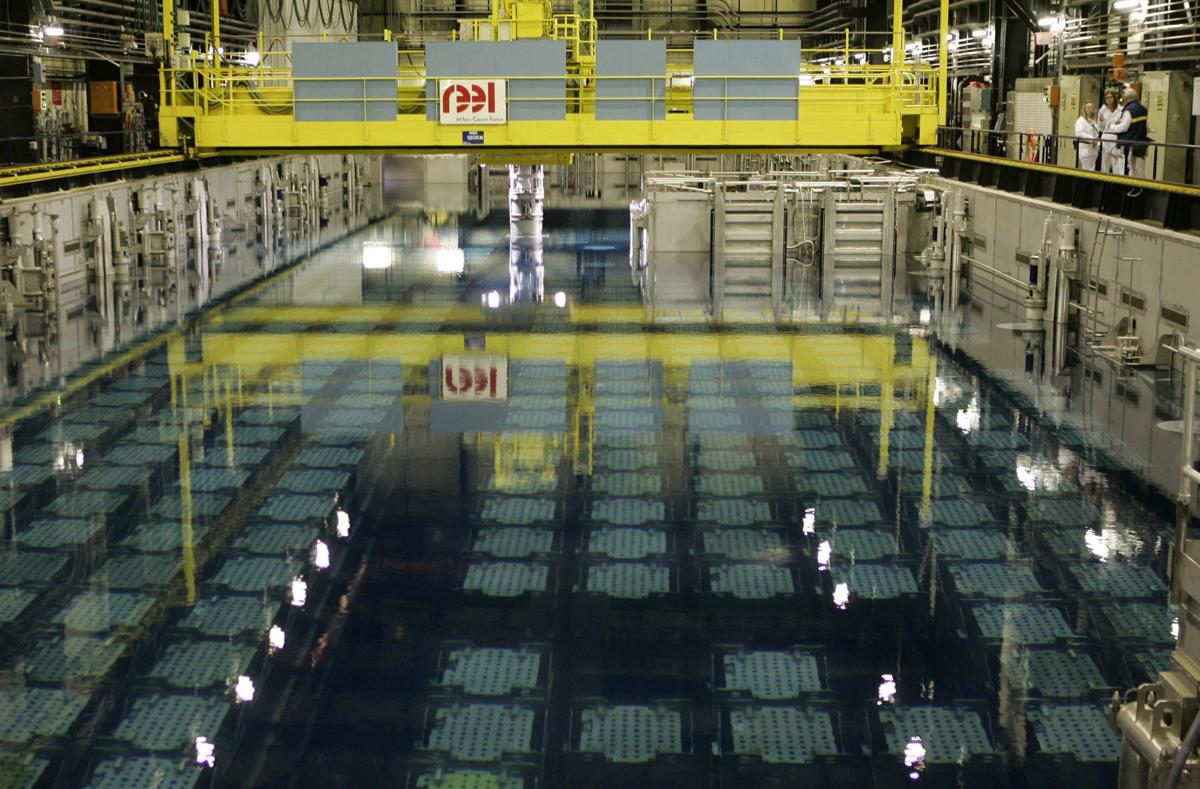 When we discuss the storage of nuclear waste, we do so on time scales that dwarf our own existence. In our normal lives, we consider matters on a scale of days, months, years and perhaps decades. We give little thought to something that might happen thousands of years into the future.
This is perfectly understandable when you consider how relatively short human existence has been. Our state is only 129 years old. The United States marked its 243rd birthday this year. Even the concept of democracy — the bedrock idea of our country – has only existed for about 2,500 years.
But while it may be hard to comprehend the time scales associated with nuclear waste, it's essential that we try, given that the decisions we make today won't just affect our children or grandchildren, but hundreds of generations of our descendants.
Considering that reality, it's shocking that lawmakers want to limit public discussion of a decision that could affect us for millennia. Yet that's exactly what a legislative committee plans has said they plan to do.
You have free articles remaining.
The Wyoming Legislature's Joint Committee on Minerals, Business and Economic Development will meet Tuesday in Casper to consider whether to move forward with plans to bring a temporary storage facility to Wyoming. Despite the diminished economic prospects of this venture — which lawmakers learned might only net the state $10 million annually — legislators continue to flirt with the idea. Specifically, they are mulling the creation of a committee within the governor's office to explore the concept further.
Surely, a matter of this importance should receive ample debate. And yet, lawmakers have announced that public comment for this matter will be limited to only 40 minutes. Individual speakers will have five minutes each, meaning if they all take their allotted time, only eight people from the public will have a chance to voice their opinion.
This decision makes no sense. On an issue with such historic consequences, one that could echo over centuries and even millennia, why limit debate to the time it takes most of us to get ready in the morning? Surely, lawmakers before deciding on something with such ramifications would want to hear from as many people as possible.
Yes, lawmakers have provided ways for the public to comment ahead of the upcoming meeting. But in-person comments can have an impact that a letter doesn't. There is no substitute for lawmakers meeting their constituents face-to-face, hearing concerns directly from the people they represent.
Lawmakers might say this is merely one step in the process, and that there will be other times to debate the matter. That might be the case. But we know how serious the issue of nuclear storage is. It only takes one accident to alter a landscape for generations. Given that, why not take the time to hear out each and every person?
Because the decision over whether to build a nuclear storage facility in Wyoming is one with many significant impacts on the state, legislators should give the public the opportunity to have their say on the subject, no matter how long it takes.