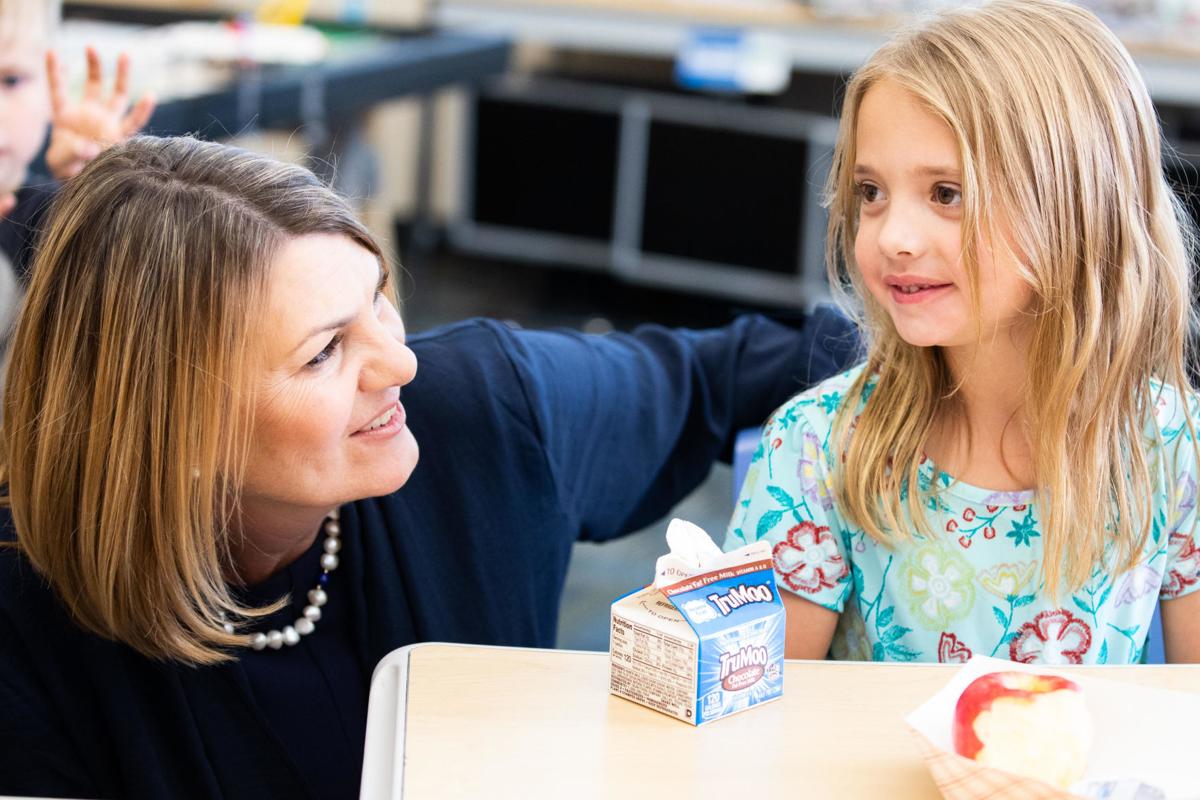 The next time you're attending a children's soccer game, the next time you're at a park or community swimming pool, the next time you're picking up children from school, look around at the kids who are playing. On average, one out of every six of those children doesn't have enough to eat.
That statistic is startling. And the consequences are severe. Children who go hungry get less of the nutrition they need to grow and develop. They tend of perform more poorly at school than their peers, as it's hard to concentrate when your stomach is rumbling and your blood sugar is plummeting.
Most of us recognize that there are people in our communities who don't have enough to eat. But it can be hard to understand the scale of the problem.
A new effort to address hunger in Wyoming could help change that. First Lady Jennie Gordon announced in October the Wyoming Hunger Initiative. It aims to address a challenge within the constellation of groups that strive to address hunger in the Equality State. While there are many agencies and organizations that are working on the issue, there is no statewide food policy council in Wyoming to leverage that great work into a broader effort.
You have free articles remaining.
The Wyoming Hunger Initiative aims to gather all of those individual groups and harness them into a more focused effort. This is a smart approach. We are lucky to have so many organizations and people doing valuable work to reduce the number of people who lack for food in Wyoming. But a coordinated approach can offer several benefits.
For one, a statewide network will help to ensure that certain communities don't fall through the cracks. This is especially important in Wyoming, where towns are so often small and isolated from one another.
A collaborative approach will also harness the talents and abilities of many dedicated workers and volunteers into a more potent effort. Hunger is a major problem, and if we are going to defeat it, we need to work together.
Gordon deserves praise for her approach to the problem. Rather than stepping in on day one, she spent months listening and learning. She traveled the state, getting information on what was already being done and where support was needed. It was only then, nine months after the inauguration, that she launched the effort.
We're optimistic that it will help address this vexing issue. In a time of mass polarization, all of Wyoming can get behind an initiative to reduce the number of people who go through the day without enough to eat. In a state like ours, no one should go hungry.