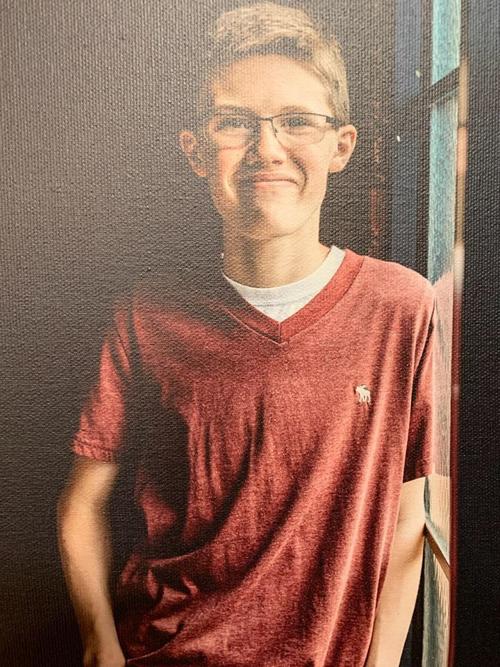 For 10 days, as searchers combed the prairie near the northeast end of Casper Mountain, our community held out hope that Joey Peterson would be found alive.
Yes, the odds were long. The 16-year-old was last seen leaving his home on Nov. 10 dressed in a sweatshirt and pajama pants. Soon after, a bitterly cold storm swept over the area. The temperature plunged and snow fell.
Still, authorities searched the rugged area. They were joined by an untold number of volunteers, who held out hope that Joey, who lacked a cell phone and was not self-sufficient, would somehow be found alive.
Over those 10 days, they searched an area roughly nine times the size of Casper. The teams found tracks suggesting that he was headed toward Casper Mountain and had traveled – barefoot and in the cold – at least six miles.
You have free articles remaining.
Finally on Wednesday, as another winter storm approached, authorities made an announcement that our community had hoped would not come. The search was now a recovery effort, not a rescue.
For Joey's family, for the volunteers and authorities who searched for the boy, for people who prayed for his safe return and for those who simply wished the best for him and his family, the realization that he would not be coming home safe was painful. But it was also understandable. With another winter storm approaching, authorities wisely did not want to lose the rescuers and volunteers who had so diligently searched for the missing teenager.
We want to offer our deepest condolences to Joey's family and friends. We can hardly imagine the pain they must be experiencing. To lose a child is a parent's worst nightmare. To still not know what happened, or where Joey is, must make the situation even more excruciating.
We also want to recognize the rescuers and the volunteers who worked so tirelessly to search for Joey. They braved rough terrain and difficult conditions in the hopes of bringing the boy back home. They put themselves at risk to help someone else. And for that, we as a community are grateful.
It might feel now like there is nothing else that can be done. But we can thank those who gave their time and effort to find Joey. We can continue as a community to support those closest to him during this difficult time. And we can remember Joey for the amazing boy that he was.