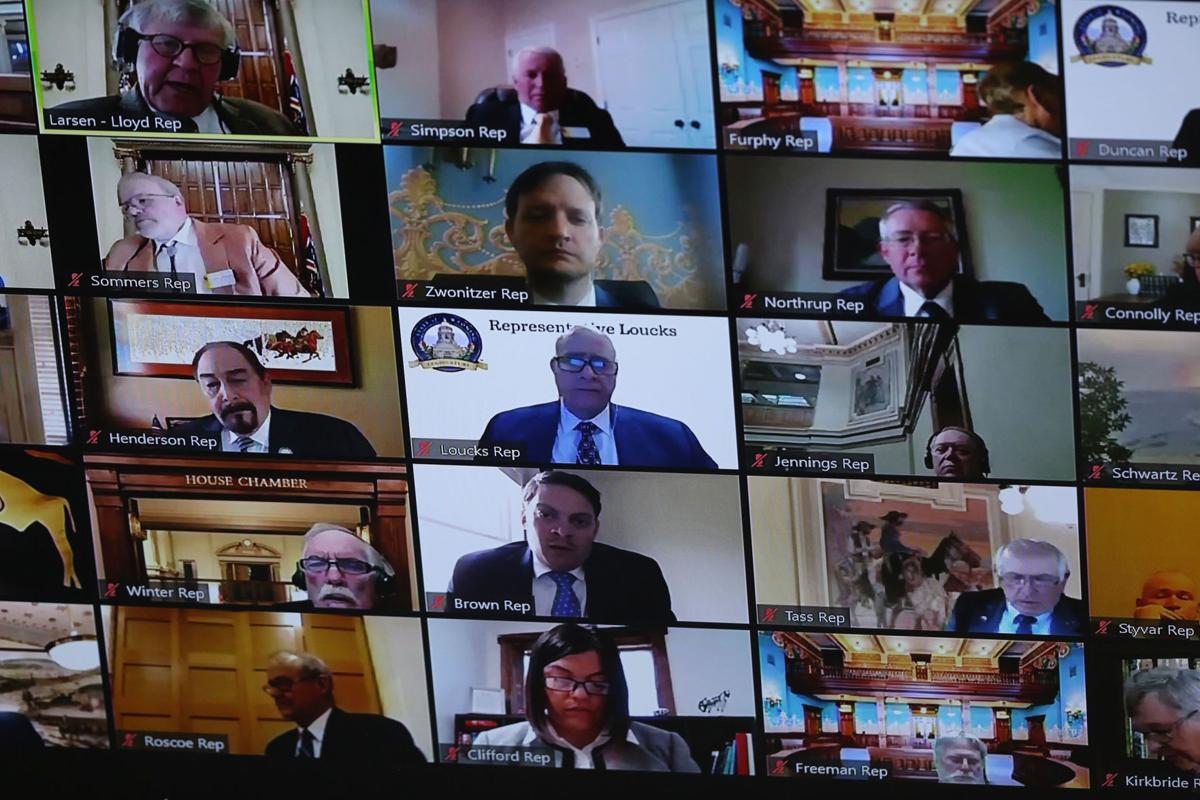 The pandemic hasn't produced much good for Wyoming. It's slowed our economy and made us even more isolated. But is has led to some positive changes along the way — especially on the subject of government transparency.
Virtual meetings and Zoom gatherings are now common in our workplaces and our personal lives. We've grown accustomed to learning, working and celebrating through the lens of a camera. We've also learned to participate in our government via iPhones and laptops. Thanks to changes made in response to the pandemic, we can not only watch city council and legislative meetings from our homes, we can also share our views.
That's no small matter in a state with a population as far-flung as Wyoming. Depending on where you live, it can take hours of travel to attend a legislative meeting. And in the winter, those trips can be especially difficult — or even impossible. In each of the past two years, storms have at some point completely cut off Casper from the rest of the state.
Virtual meetings make all of that irrelevant. A person can participate in their government during a lunch break or while their baby sleeps in the next room. That's more than just convenient. It's democratic, as you don't need the comfort of retirement or a flexible job to connect with your government.
Lawmakers recognized this, and on Friday took steps to ensure these changes stick around after the pandemic subsides. Management Council — the group tasked with making the rules of the Legislature — considered a proposal that would have effectively left the question of remote participation up to committee chairpersons during the interim session. Instead of pursuing that approach, they voted to require that all meetings during the interim sessions be held in one of nearly two dozen pre-approved meeting locations. All of those places have at least one thing in common: They possess the capability of hosting a meeting that can be attended both in-person and remotely.
The Management Council made the right decision. In this day and age, that level of transparency should be the rule. The technology is affordable, accessible and easy to use, both for lawmakers and the public. It brings government into our homes and our stories into the chambers of government.
The public benefits from a more transparent government. But so do lawmakers themselves. With Zoom, they can hear from a broader segment of the population. And if the last session is any indication, they can interact with the public in real time, sending and receiving emails as meetings unfold. It's simply good government.
Transparency is more than a buzzword. It promotes trust in government. And, based on a few notable events close to home, that trust can be quickly thrown into question if the public feels it's not getting the full story. In Casper, Natrona County School District officials have remained tight lipped after administrators reversed course on a school board decision not to seek an exception to the mask rule. They've ignored journalist questions and have stubbornly refused to explain how and why the reversal happened, or why a board vote was necessary the first time around but not the second. Instead, they've referred all questions to an attorney who hung up on a reporter. Does that sound like transparent government to you?
Down the road in Glenrock, the mayor has put the town's police chief on paid administrative leave. He did so without the knowledge of town council members elected to represent citizen interests. We ask again, how does this promote trust in government? How does this ensure that officials are accountable to their employers — the people?
Officials in both of these jurisdictions would be wise to improve how they communicate. Terse press releases written by attorneys suggest a government that wants to hide something. They don't instill trust and good will.
These local officials would be wise to follow the example of state lawmakers who have taken steps to ensure more people can observe their government in action. The Management Council was wise to build on the technological successes developed amid the pandemic. As life goes back to normal, some things should continue. One of those is a responsive and transparent government that you can participate in via your cell phone.