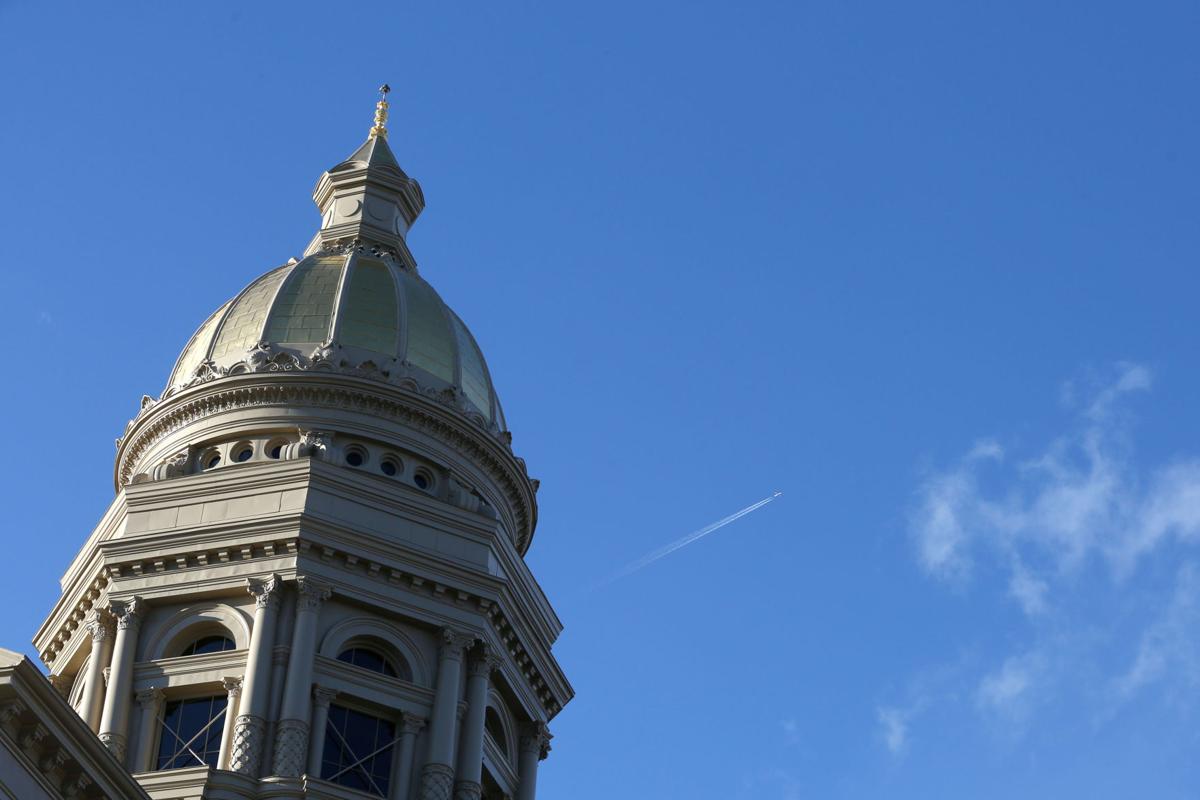 It's often hyperbole to say we are living at a critical juncture in history. But that's exactly the case for Wyoming right now. We are facing profound economic and cultural questions that would be just as pressing if the pandemic ended tomorrow: How will we afford basic services such as public schools when our traditional methods to pay for them have changed? How do we attract and retain young people? What can we do to encourage our own children to raise their families here and not in a larger, more populated place?
These questions have been prompted, in large part, by structural changes in our economy. Wyoming has for years looked to the extraction industries — namely coal, oil and natural gas — to fuel not only that economy, but our public services. But changes in how Americans use and consume power mean we can no longer look to those industries to shoulder the same load as they traditionally have. We need to think differently. We need to get serious.
Will that happen? So far, there are reasons for doubt. For one, none of this is new. We've known this reality has been coming for years. We've been told that we need to develop other ways to support government services that we rely on every day. We've spoken about the imperative to diversify our economy, to reduce our reliance on a few key industries for our state's livelihood. And yet we are little closer to those goals than we were a decade ago.
We've also seen little suggestion from state lawmakers that they are thinking differently now. Too many appear committed to the idea that we can simply cut our way out of the problem by addressing government bloat, even as two waves of budget cuts have proven to be painful, with more ahead. Many members of the Legislature seem hesitant to support any real attempt to create new revenue sources, even as they acknowledge that the status quo won't work.
Meanwhile, our politicians and leaders continue to fall for distractions. In the Legislature, that means wasting time on bills that are more about ideology than solving the actual problems facing our state. Leaders of the Wyoming Republican Party, meanwhile, are spinning conspiracies and worse. Party chairman Frank Eathorne even raised the specter of secession in a recent interview with former Trump adviser Steve Bannon.
This comment shows how deeply unserious the leadership of the Wyoming Republican Party is right now. It also shows that calling them conservative is no longer accurate. Simply put, talk like this is nothing short of radical. The Civil War — and the deaths of hundreds of thousands of Americans — settled the question of whether states can secede. And consider what would happen if Wyoming was suddenly on its own? Losing Social Security, Medicare, federal highway and education funding, and protection via the U.S. Military would reduce Wyoming to a failed state. That's before we even consider the economic calamity that would result from losing federal lands and minerals. Why would the leader of Wyoming's dominant political party even be raising such a ridiculous notion? And where was the condemnation afterward? Wyoming citizens should hold officials accountable if they suggest something that could harm us all.
All the while, time is running out. The longer we wait to diversify our economy and address our revenue problems, the more entrenched the problems become. At one point in our history, this was a conversation about our future. No longer. The present is at risk. Wyomingites are rightly proud of our way of life. Many of us are skeptical of change. But we must remember: It's no longer a choice between "the way things are" and "change." Now, changing is the only way to keep things the way they are.