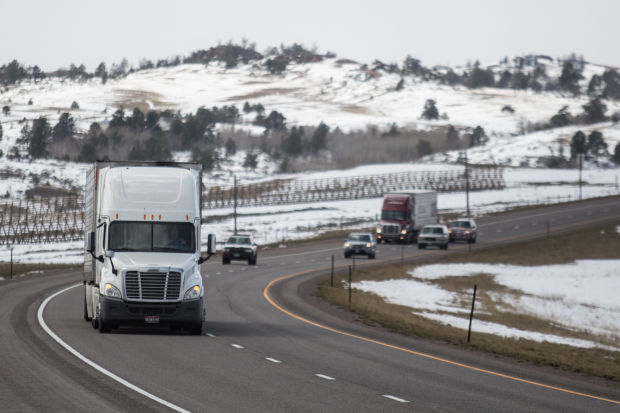 Interstate 80 needs to be safer.
That much is clear. The highway supports about 13,000 vehicles each day, including many large trucks. That seems like a lot already, given that parts of the route are at elevations of almost 9,000 feet, where snowstorms commonly spur fatal crashes and shut down the road for days on end. But officials say the number of vehicles will actually be closer to 25,000 within two decades.
You have free articles remaining.
That means now is the time to act, and the Wyoming Department of Transportation is taking that seriously. It recently told the Wyoming Legislature's Joint Transportation, Highways and Military Affairs Committee that it's launching a yearlong study to examine ways to make the interstate safer – and pay for it. The road won't be any safer unless revenues increase to cover those costs, agency director Bill Panos said to the committee.
Some of the options under consideration are toll lanes, widening the two-lane highway to three lanes, bonding and increased fees and registrations for truckers. Officials also hope the study will help them unlock federal infrastructure grant money. Once they are able to pinpoint the problems, Panos said, they'll be better able to advocate for spending that money on Wyoming roads.
It's too early to say exactly what action the state should take. But this study is an important part of the process of making I-80 safer and finding the money to cover the improvements. It comes at a cost of $500,000, which is higher than other recent proposals that have failed in the Legislature because the department is hoping to have those answers during the first half of next year.
Wyomingites should support this study, and when it's time, they should support the results. Safe and clear roads are a public priority, especially in our state, with its weather extremes. But safety has a price tag. Whether the study leans in the direction of tolling, tapping revenue streams to widen the highway to three lanes through the state or some other tactic entirely, Wyomingites should remember that the costs will never be as painful as the preventable injuries and deaths that will continue if decisive action isn't taken soon.