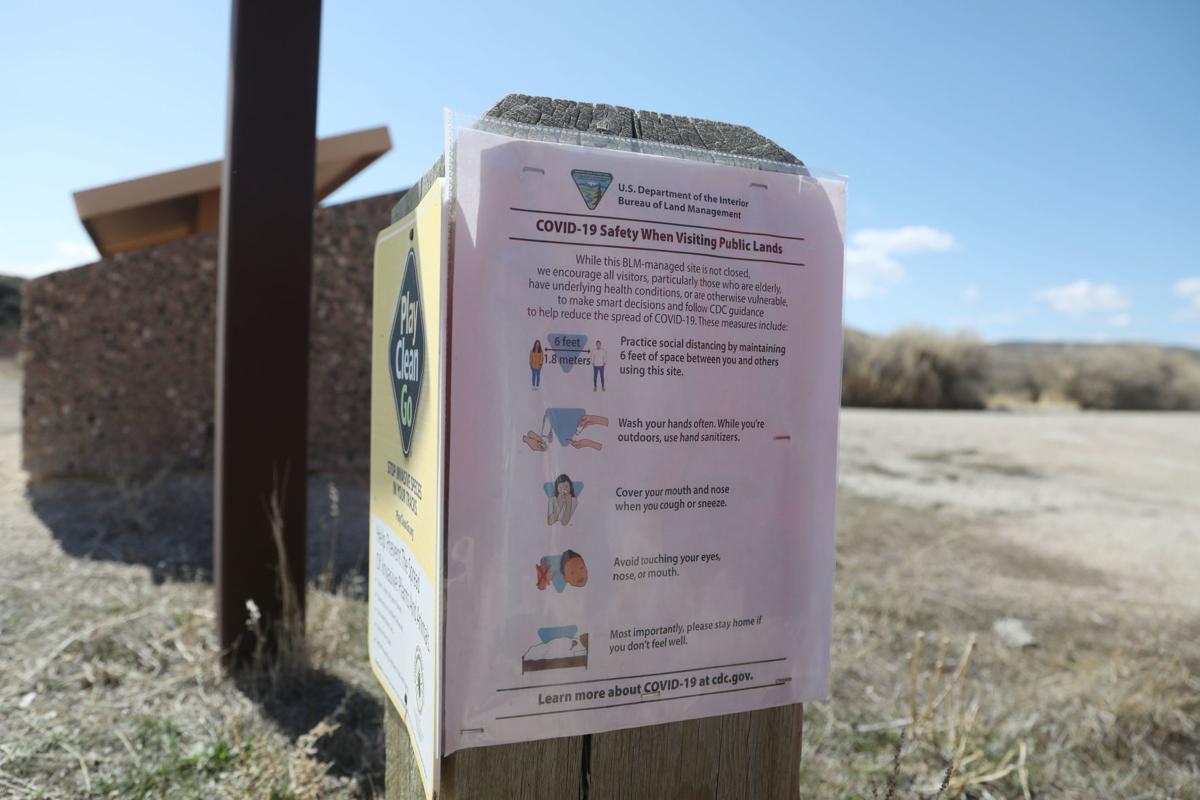 Personal responsibility is a bedrock philosophy of Wyoming politics.
As Wyomingites, we believe deeply in the idea that government should give people the freedom to make their own decisions and do what is right. The idea is intertwined in the frontier origins of our state. People come here because there is the space – politically and geographically – to do what they wish.
The idea of personal responsibility, however, is being put to the test right now amid a pandemic that has led to illness, closures and historic economic meltdown. COVID-19 has no cure and no vaccine. It is considerably more deadly than the flu, meaning we must take steps to limit its spread so health care providers have the time and equipment needed to treat patients.
Gov. Mark Gordon and State Health Officer Dr. Alexia Harrist have put into place closures designed to limit the disease's spread. At the same time, they've resisted more stringent stay-at-home orders used in other states. Gordon has insisted that Wyomingites can do the right thing without government telling them to.
In Casper, a proposal to create criminal penalties for people who violate public health orders was defeated this past week after strong opposition from residents and some city council members, who argued such an approach was heavy-handed. We agree that criminal penalties were excessive, especially when there are already rules in place to enforce health orders. It would have been concerning for people to face criminal charges for gathering in groups, for example, and criminal enforcement of penalties could have quickly led to more civil unrest.
That said, civil fines are a perfectly acceptable punishment for someone who actively disregards public health. No one would argue that a restaurant that was closed for legitimate health concerns should not be punished if its owners continue to disregard a health order and possibly sicken the public. We've seen that this disease can be deadly. It's not conscionable to put innocent people at risk.
Which brings us back to the concept of personal responsibility. If people don't want government to take action, they should take it upon themselves to do the right thing. And that hasn't always happened in Casper over the past week.
We know, for example, that a health care worker attended multiple house parties in Casper while infected. The worker didn't know about their own illness at the time, but this person no doubt knew enough to know better than to attend a party during a pandemic. Moreover, the partygoers were dismissive of public health concerns, according to Casper Mayor Steve Freel, who said he watched a video from the gathering. As it turns out, the worker's roommate is an employee at Wyoming Behavioral Institute, which has been the site of one of the state's largest coronavirus outbreaks. Now everyone who attended the parties is in quarantine.
More episodes like that are likely to force the hands of the Wyoming politicians and lead to more severe restrictions and penalties. The solution is simple: take responsibility for yourself. We all want to go back to our normal lives, to visit friends, eat at restaurants and shop at our favorite stores. Needlessly exposing others to illness by flouting health recommendations only extends this period of difficulty.
So take personal responsibility. Limit your time in public. Wash your hands. Avoid big gatherings. Whenever possible, just stay home. Do the right thing.
Concerned about COVID-19?
Sign up now to get the most recent coronavirus headlines and other important local and national news sent to your email inbox daily.