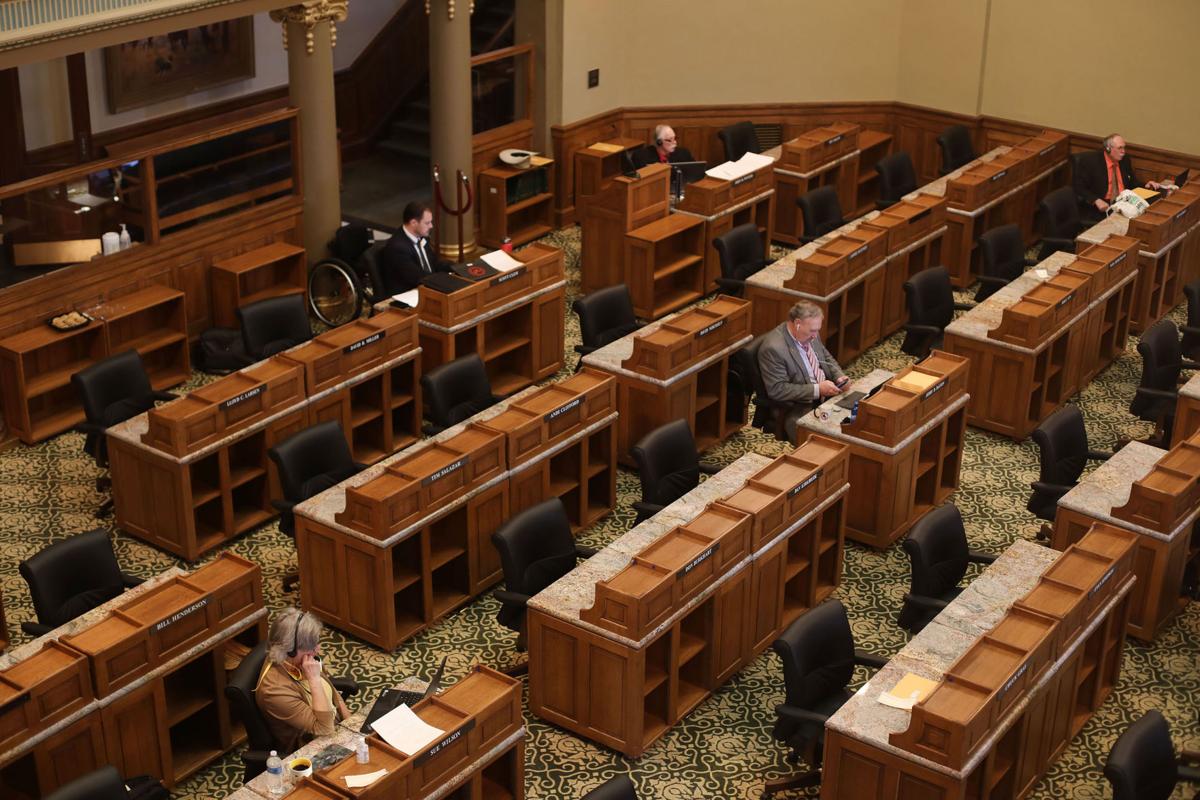 Wyoming voters have spoken.
For years, we've know that our state faced a critical decision: how to fund government services amid declines in the energy sector, especially coal. We've seen changes in how our country powers itself and knew we'd need to either alter how our state brings in revenue or make significant cuts to live within our new means.
Some elected leaders, including our past three governors and some lawmakers, have acknowledged that reality and noted that simply cutting our way out of this problem was not realistic. Other lawmakers, including many in the conservative wing of the Republican Party, have maintained that there was plenty to cut before the conversation moved to evaluating our tax structure, removing tax exemptions or adopting new taxes to fund diversification of our economy.
This board has repeatedly sided with those who contend that Wyoming's fiscal challenges can only be solved by a combination of cuts and new revenues. We've noted that relying on cuts alone will harm our schools, health care and other public services that are critical to many of us.
The majority of voters, it seems, disagree. During this election cycle, many of the lawmakers who espoused a middle approach found themselves on the losing end at the ballot box. The candidates who've beaten them, in large part, are far more conservative and anti-tax. Many have signed pledges never to raise taxes. It's increasingly unlikely that the Wyoming Legislature will pair new revenues with this year's massive set of budget cuts.
The voters have clearly expressed a preference for candidates who would shrink government services. Soon, we'll learn how that philosophy works in practice.
On Monday, Gov. Mark Gordon announced a second round of budget cuts, this time totaling $500 million. They include reducing the Wyoming Department of Health's budget, amid the worst pandemic in a century, by $135 million. The state's higher education budget, meanwhile, will be slashed by 15%.
The first round of cuts, announced over the summer, amounted to another $250 million. Combined, the cuts will hit services that low-income residents, seniors and those with developmental disabilities rely on for support. Even programs that we look to for community safety weren't spared. For example, there will now be fewer parole officers to monitor former prisoners after their release.
And more cuts are likely coming. The state still faces a shortfall of $300 million, and one area in particular is bracing for reductions: K-12 education. We're far past the point of slashing waste and bloat.
Many in our state view government as something that's grown too large and inefficient. These cuts, they would argue, might be brought on by a pandemic and an energy downturn, but they were a long time coming. We'll now learn whether the fiscal pain from these reductions extend back to the voters, or whether this smaller form of government is exactly what they wanted.
We can't help but wonder whether the decision to pursue cuts at all costs will be less popular as the reverberations from these reductions spread out across Wyoming. Consider among the first cuts that Gordon announced: the closure of a handful of rest stops around Wyoming. In the aftermath, residents expressed frustration with having so few options to stretch their legs and go to the bathroom. What will they say when a child with developmental disabilities falls further behind without necessary services? Will they be OK with parolees in their community receiving less supervision after leaving prison?
Wyoming started down this path a long time ago. We'll soon learn whether it's one we truly desire to walk.
Catch the latest in Opinion
Get opinion pieces, letters and editorials sent directly to your inbox weekly!