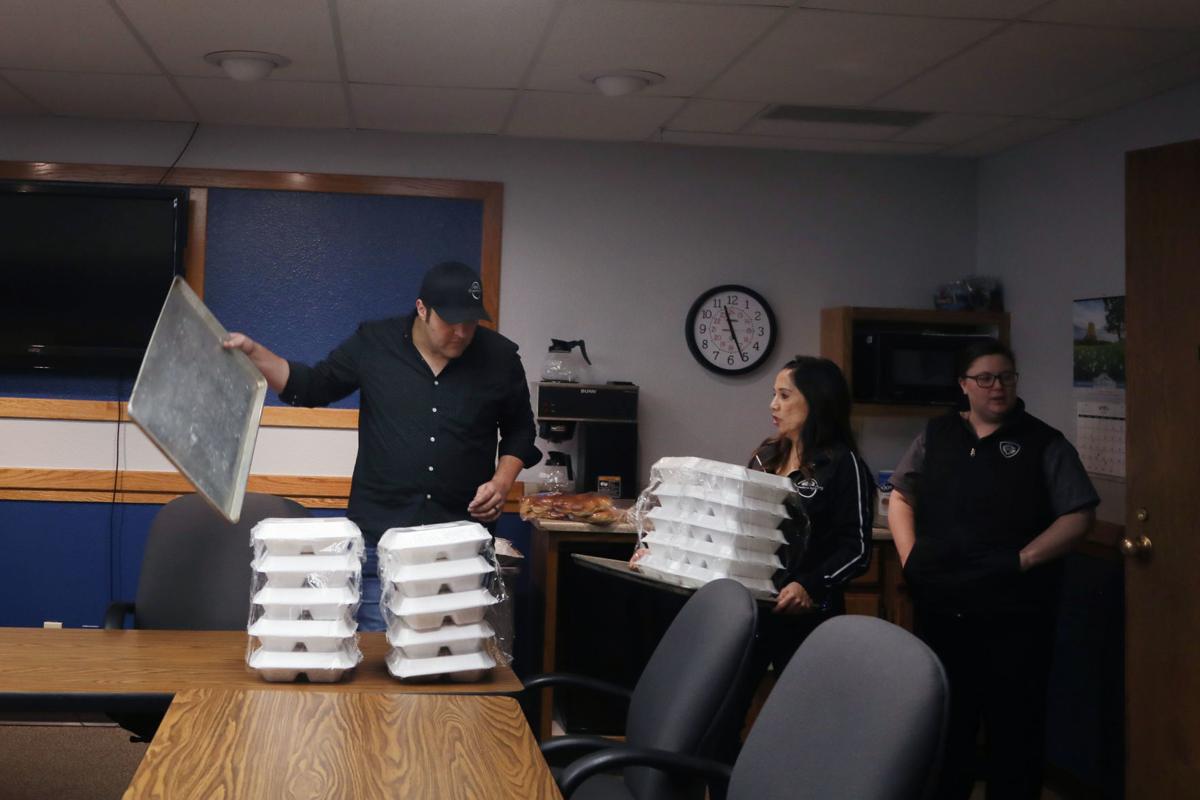 With a crisis of the scope we're now experiencing, it's hard not to feel helpless. Many Wyomingites have lost jobs or had their pay or hours reduced. Many people are sick or are in isolation. We don't know when our state and our country will reopen. And even then, how long will it take for things to return to normal?
This feeling of helplessness is even more acute given that many of us are isolated in our homes. We want to reach out, to help our friends, our neighbors and our coworkers. But for now, the best we can to do to connect with them them is a phone call or video chat.
But there are things we can do to help out. For one, there are small acts of kindness on the community level. Mow your older neighbors' lawn. Put back their garbage barrel so they don't have to. If you have sewing skills, make masks or gowns for our health care providers. Or simply write an encouraging message in chalk for all to see.
Contact area nonprofits to see if there is something you can do to help. Our own journalists have documented volunteers who are helping deliver food to the needy because food pantries cannot remain open for public visits. Surely, there are other groups that could use some assistance.
If you're in a position to, consider supporting a local business with your wallet. Right now, scores of restaurants are struggling amid closure orders that limit them to only takeout or delivery. Why not consider supporting one for dinner?
Main Street has also taken quite a punch. Many of us are isolating ourselves at home, which means we're not buying clothes, books or other retail goods. And what purchases we are making are often online. But even in that instance, there are still ways to support your community. Consider buying a book through a local shop rather than Amazon. Order online from a Wyoming retailer. Those purchases will help them stay afloat until this crisis ends.
And perhaps most importantly, if you want to help your community, stay home when you can. The sooner we get through this, the better. But that won't happen if people are out in public, unnecessarily spreading the virus that has so drastically altered all of our lives. Let's all do the right thing.
We can take solace in knowing that we as a state and country have encountered difficult times before and came out on the other side. We've dealt with powerful blizzards and destructive wildfires. We survived wars and busts. We will survive this, too, by helping our fellow Wyomingites weather this storm.
Concerned about COVID-19?
Sign up now to get the most recent coronavirus headlines and other important local and national news sent to your email inbox daily.