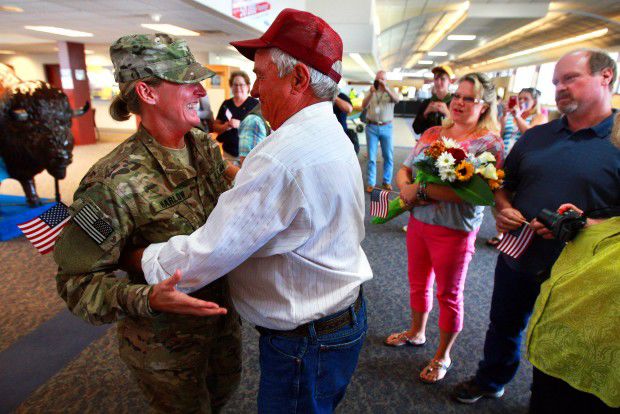 In the months and years following Sept. 11, 2001, you could hardly drive a block without seeing yellow ribbons tied around neighborhood trees or lampposts. Nightly news reports included American casualties. Elementary classrooms would send care packages to troops overseas during the holidays. And nearly everyone knew someone who was deployed in combat.
In times of war, the sacrifice of our service men and women becomes palpable across the nation. Even those who have no loved ones in the service are humbled by the bravery of our troops. The fear and gratitude belongs to the country as a whole. We honor our veterans actively.
But it's times when we feel safe in our homes, when the news isn't dominated by stories of overseas conflict, that it can be easy to take our veterans for granted. Too often, we honor veterans passively, with a mild appreciation that only surfaces when national holidays like Veterans Day force us to remember.
There are over 20 million veterans in America today. And a single day offering tribute to them seems a paltry thanks for their service and their bravery.
You have free articles remaining.
We should remember that our troops remain in harm's way and are continuing to do their jobs, despite the lack of attention. Few of us think regularly about the War in Afghanistan, but the conflict is now in its 17th year. Troops are still fighting and dying.
Closer to home, 300 troops from National Guard units across Wyoming will be sent to the Middle East next year. They'll leave behind spouses and children, parents and friends. As a community, we have an opportunity to actively support our troops by supporting those they're forced to leave behind.
Now is a great opportunity to show your thanks, rather than just saying it.
Spouses left with children will need help getting kids to and from school, or additional childcare help. Elderly mothers whose young sons have been deployed may need help shoveling their sidewalks during the winter months.
And keeping those families in our minds all year, rather than just a single day in November, is the least we can all do to thank our troops for their service.