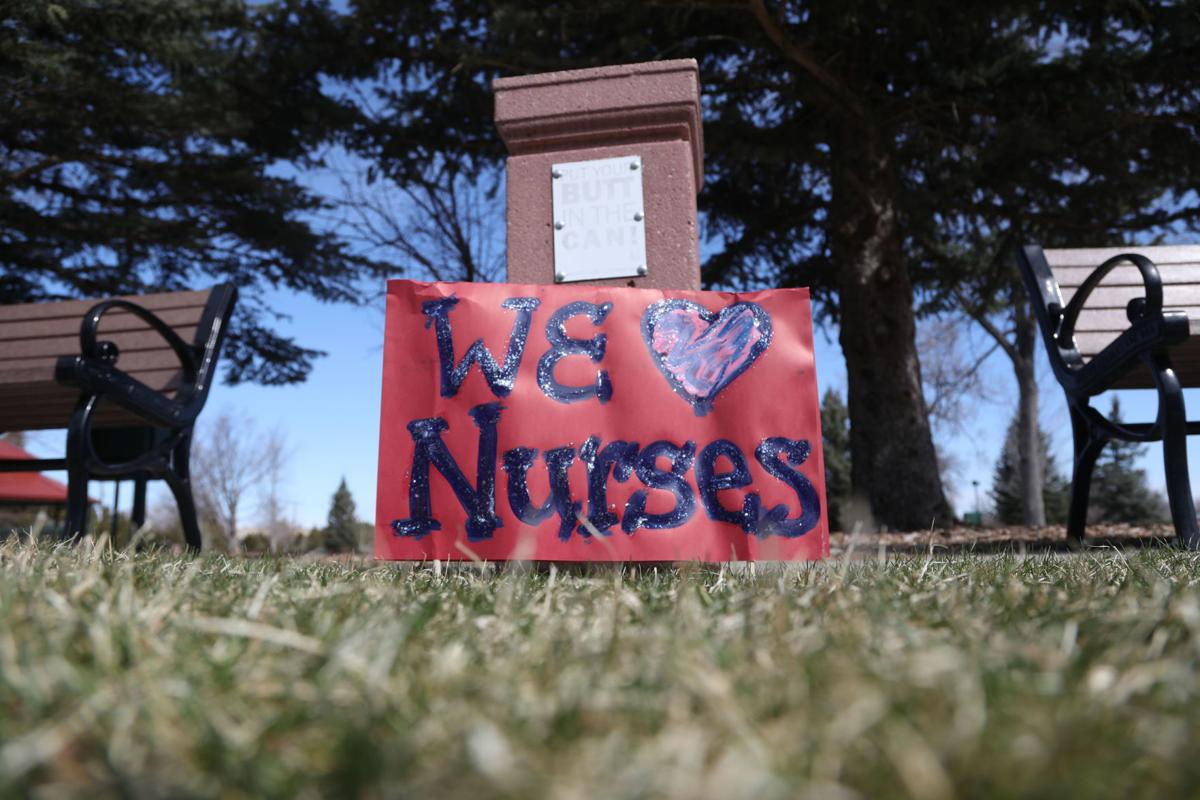 You can't blame people for thinking the worst of the pandemic was behind them. When Natrona County residents woke on the morning of May 13, three weeks had passed since health officials here had confirmed a positive case. Hair salons, gyms and restaurants had reopened. Life might not have felt normal, but the tide of suffering and concern seemed to finally be receding.
Since then, we've been hit with a new flood of distressing news. Testing has confirmed 17 news cases in Natrona County. Four nurses at Wyoming Medical Center contracted COVID-19, prompting major testing in the state's largest hospital. A child at a daycare center in Natrona County also became infected, causing the closure of that center and the quarantining of 58 workers and children.
On Tuesday, six days after the spike in new cases began, county health officer Dr. Mark Dowell called a press conference. During that event, he told reporters that the recent influx of cases "correlates really well" with people not taking seriously the recommendations that officials have put in place to limit the virus' spread. At first, the community had done a good job of following guidelines to wear face coverings in public and practice social distancing, Dowell continued. But as local cases dwindled and businesses reopened, fewer people kept up those practices. At one local restaurant, the doctor noted, multiple employees weren't wearing required masks. At an area gym, employees ignored state-imposed requirements to wear face coverings or clean equipment.
"It's as if people don't think it's real or don't think they should have to do it," Dowell said. "... I think the families of the 90,000 Americans that have died in the last two and a half months would appreciate if we did what we needed to do, even in Wyoming."
As Wyomingites, we've avoided the level of suffering that has occurred in more populated places. But this pandemic is real, and people should take it seriously. As of Thursday, the virus had killed 93,000 Americans in only a matter of a few months. In comparison, 34,000 Americans died during the most recent flu season for which the CDC has data. Unfortunately, the decision on whether to follow public health guidelines has too often been viewed as a political one. But it's not. Wearing a mask and practicing social distancing are decisions to protect our neighbors, our friends and our community. It's an act of empathy and compassion: I'm doing my part to keep my fellow Wyomingites, especially those who are older or have underlying health conditions, from getting sick and possibly dying from a highly contagious virus.
Consider a grocery store checker. How many strangers will she interact with during an eight-hour shift? Dozens? Hundreds? Imagine what it might feel like to work during a pandemic, knowing that some customers are likely infected with the virus and unaware. The least we can do is put on a mask, showing her that we're doing our part to help keep her healthy and safe.
Others have made masks a referendum on bravery. To wear one is to live in fear, this argument goes. Nonsense. We wouldn't call an antler hunter a coward for bringing bear spray into the back country. We wouldn't say someone is living in fear if they bring extra cold weather gear with them on a winter road trip. That's merely being smart and sensible.We all want this to be over. We want to go out to dinner, attend sporting events and just go to the grocery store without having to worry about masks and hand sanitizer and a virus. But ignoring guidelines only increases the distance between us and that reality.
And so our message here is simple. Do the right thing. Take care of your neighbors, your friends and your community. Put on a mask at the grocery store. Respect social distancing. We can get through this, but we need to work together. And everyone has to do their part.
Concerned about COVID-19?
Sign up now to get the most recent coronavirus headlines and other important local and national news sent to your email inbox daily.