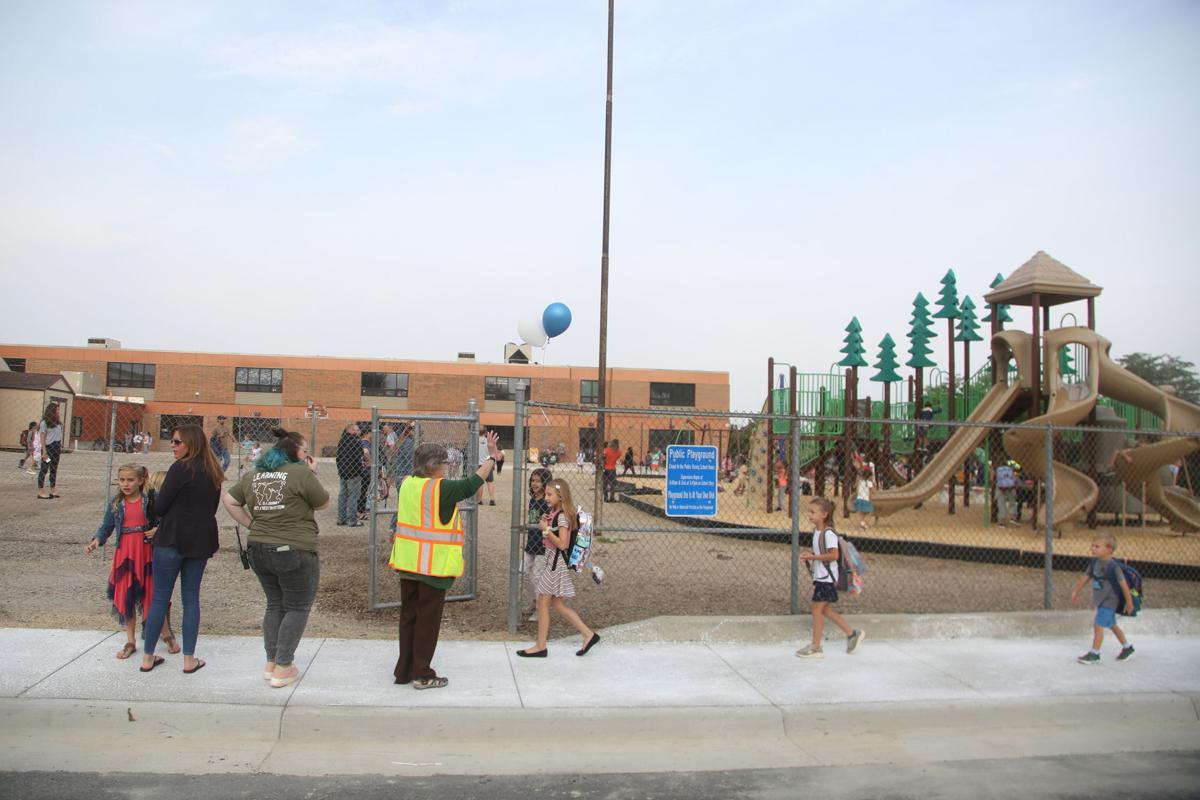 COVID-19 has become the third rail of Wyoming politics, and that reality has major implications as the state attempts to manage the ongoing surge in cases, hospitalizations and deaths here.
The first is that Wyoming, in many instances, has walked away from the steps that allowed it to keep its schools open all of last year. When schools reopened in September 2020, they did so with several measures designed to balance the benefits of in-person learning with the need to keep the virus under control. That included things like masks, partitions and social distancing. This year, however, most districts have done away with mask rules, and predictably, cases and quarantines are rising. In Cheyenne schools, for example, more than 1,000 students had to stay home in the first weeks of classes either because they were sick or because they were exposed to someone else who was. (On Wednesday, Cheyenne schools implemented a mask mandate.)
We've also learned that information on how many students and staff are sick or quarantined has been inconsistent at best. Some districts have done a commendable job of keeping the public informed, including Laramie County School District No. 1, which keeps an updated dashboard. Others have been inconsistent or infrequent in their updates.
Part of the problem is there is no state agency actively tracking K-12 cases and quarantines by school or district. The Wyoming Department of Health is able to derive the number of cases in schools from self-reported information in case interviews and positive test results, but there is no easy way for the public or policy makers to know, for example, how many Wyoming students are currently at home due to quarantines.
That's not an impossible task. Wyoming is the least populated state in the nation, with about as many people living here as in the city of Louisville, Kentucky. Incidentally, the school district for Louisville (Jefferson County Public Schools) keeps a public, online dashboard that shows cases and quarantines in all of its schools, broken down by staff and students. It's updated daily.
So why don't we have something similar so that school districts, parents, and local and state leaders can make informed decisions? It's not unfeasible. Nor is it impractical. The state already receives a bevy of information from its school districts on a variety of topics including attendance and student performance. It's hard not to wonder whether our state leaders would prefer that some information not become easily accessible, lest they face more questions about their response to the pandemic.
Consider also that some schools are now, in the face of rising quarantine numbers, choosing not to require quarantines anymore. That's the case now in Lander and Lovell, which have made quarantining optional. Such a decision reminds us of the calls last year to stop testing because so many COVID cases were piling up. That didn't stop the pandemic. Nor will this.
Consider that in the middle of last week, hospitalizations hit 233 — nearly the state's record. And there is no indication that the surge has peaked yet. Already, Wyoming hospitals have deferred some medical care due to overcrowding. COVID-19 remains a problem, whether some would prefer to keep it out of sight and out of mind. To overcome its challenges requires many things, but any plan requires good information. It's well past time for Wyoming to develop a statewide database so that parents and local decision makers can get a better sense of how this pandemic is affecting our schools on a daily basis.
Such a move isn't impractical or infeasible. Nor does it have to be costly (the Louisville school district uses Google Docs for its dashboard). The biggest obstacle is the political will to get it done.