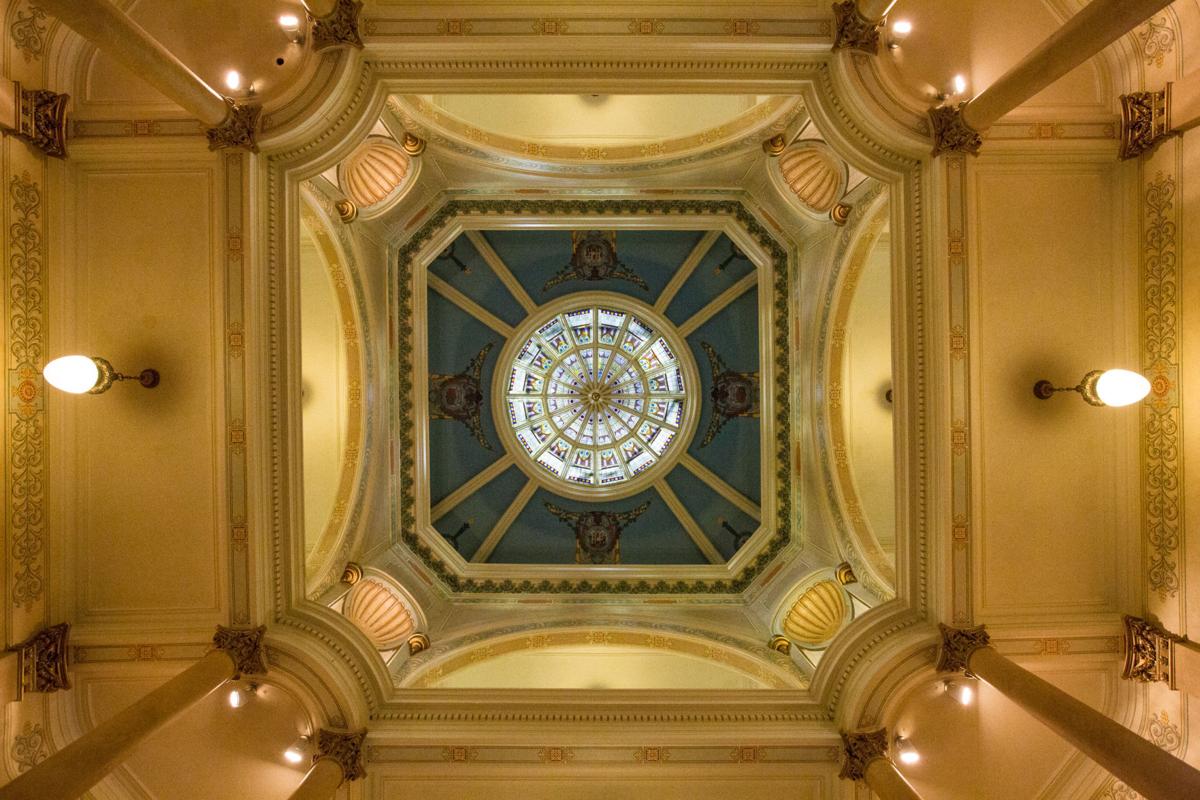 The latest round of federal stimulus funding represents both an opportunity and a potential pitfall for Wyoming.
The opportunity comes in the form of $1.2 billion in federal funds that don't have to be spent for years, providing the state money to address critical needs, especially at a time when Wyoming's traditional revenue sources have become less reliable. The possible pitfall stems from the fact that with so much money floating around, there's a danger that state leaders don't end up spending it effectively.
One of the most important tools to prevent that from happening is transparency. When government has to answer to its citizens, it tends to be more responsive to their needs. It's less likely to fritter away dollars when someone is watching. So far, we haven't seen enough of that transparency to make us feel confident in the process.
Wyoming will receive the $1.2 billion as part of the American Rescue Plan, the stimulus package signed into law by President Joe Biden. This aid package is different in multiple respects from the CARES Act stimulus enacted during the final year of the Trump administration. One key place where the two relief packages diverge: the time frame to spend the funds. While the CARES Act required spending relatively soon after passage, Wyoming has until the end of 2024 to decide how the American Rescue Plan funds are spent, and the end of 2026 to actually spend them.
That longer time frame was one of the reasons given when Gov. Mark Gordon and legislative leaders announced that a special legislative session would not, as previously thought, be needed this summer. Instead, decisions on spending could be pushed into next year's traditional budget session.
In the same announcement, Gordon said he had developed a "strike team" to identify what the state needs to do to survive, and what can be done to build a future where the state thrives. He identified funding criteria that includes spending that has a long-term impact, a focus on sustainability, leveraging dollars through matching programs and creating capacity for the future.
It's good that Gordon and legislative leadership didn't rush to spend the money, as haste could lead to poor decisions. It's also good that the governor established broad criteria for spending the money, and chose guidelines that favored solving long-term problems over immediate fixes that don't address underlying issues.
At the same time, we have concerns that the relative silence that's followed is being used by various lawmakers, interest groups and lobbyists to hold private conversations on how they'd like to divvy up the pie. What proposals are afoot right now? We don't know. But it would be a shock to assume they aren't being floated.
Whatever legislative conversations are happening behind the scenes will be difficult to uncover. State lawmakers exempted themselves long ago from the Wyoming Public Records Act, meaning any written conversations they might be having are unavailable to curious journalists (or equally curious members of the public).
We hope that Gordon and state lawmakers will work to fill in the silence. First, they can share with the public more details about how they are considering spending this money. The funds represent an opportunity to address structural problems without spending the state's existing revenues. Given the depth of those problems – namely, the lack of a sustainable system for supporting state and local services – we need more clarity on what leaders are planning to do.
Beyond that, lawmakers and Gordon can work to involve the public in the conversation. What problems do residents want to solve with the funds? What ideas do they have? Bringing the public into the conversation would add more trust in the process. If we want people to feel good about this, we need to involve them.
The $1.2 billion in stimulus funding comes at an opportune time for the state. Wyoming needs to change to create a sustainable future. That change will require a substantial investment – one that can be paid without traditional tax revenues. It's time for a more transparent conversation on how to do exactly that.