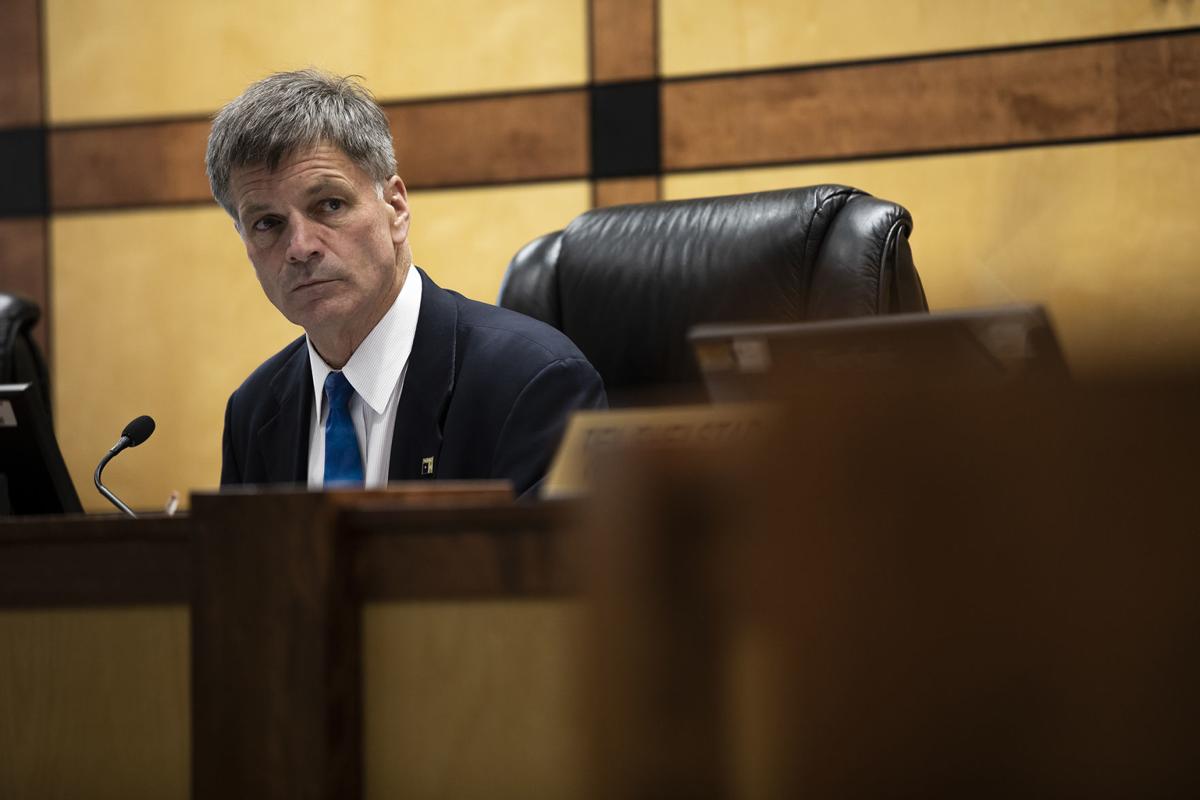 Last week, we braced for the punch we all saw coming.
Gov. Mark Gordon announced his budget plan on the morning of Nov. 18. After a difficult summer for coal and natural gas, which are major revenue contributors to our state, many observers expected his proposal would include deep cuts.
And yet, when the announcement came, it was less painful that we expected. Yes, there were cuts, including Gordon's decision not to fund 127 positions while slashing one third of the state's capital construction funding. But there were also increases, including a boost to education funding that the governor explained was necessary in light of past court rulings.
Gordons' budget also contained something else: a warning. Specifically, the governor noted that our state's traditional sources of revenue are changing, and that if new revenue is not found, deeper cuts will be necessary.
You have free articles remaining.
No one should be surprised by either point. We have all witnessed the major changes that have occurred this year in the coal mines of the Powder River Basin and in southwest Wyoming. They represent something more profound than the volatility that we normally associate with the energy sector. That way we power our country is changing in fundamental ways, and it would be a mistake to expect the coal industry of 2020 to be like the one that existed even a decade ago.
Similarly, the natural gas industry in Wyoming is facing headwinds. In some ways, it is a victim of its own success. There is a glut of natural gas in the U.S. right now, which has resulted in low prices – good for consumers but difficult for Wyoming's producers.
The upshot: We can no longer rely on fossil fuels to power our economy to the extent they once did. Gordon is not the first Wyoming politician to note that, if we want the government services that we have come to expect, we have to find new sources of revenue.
The alternative – draconian cuts – is not feasible. Some lawmakers wrongly argue that there is enough waste in Wyoming's government that we can simply cut it out without harming our schools, our small towns, our police and fire departments, our elderly and special needs populations. This is nonsense. Selling a state airplane or spending less on business development won't free up the dollars we need to fund government services.
Rather, state leaders – both in the executive and legislative branches – need to work within the new reality, rather than trying to fight the rising tide. It does no one any good to pretend raising the tax on beer by a few pennies is the same as instituting a statewide income tax. And yet, many members of our Legislature do exactly that, shooting down every reasonable option that aims to help put our state government on more sustainable footing.
Instead, they should consider Gordon's warning. If we don't change, the cuts will be painful. And they will harm the services that you, your family, your friends and your neighbors depend on.