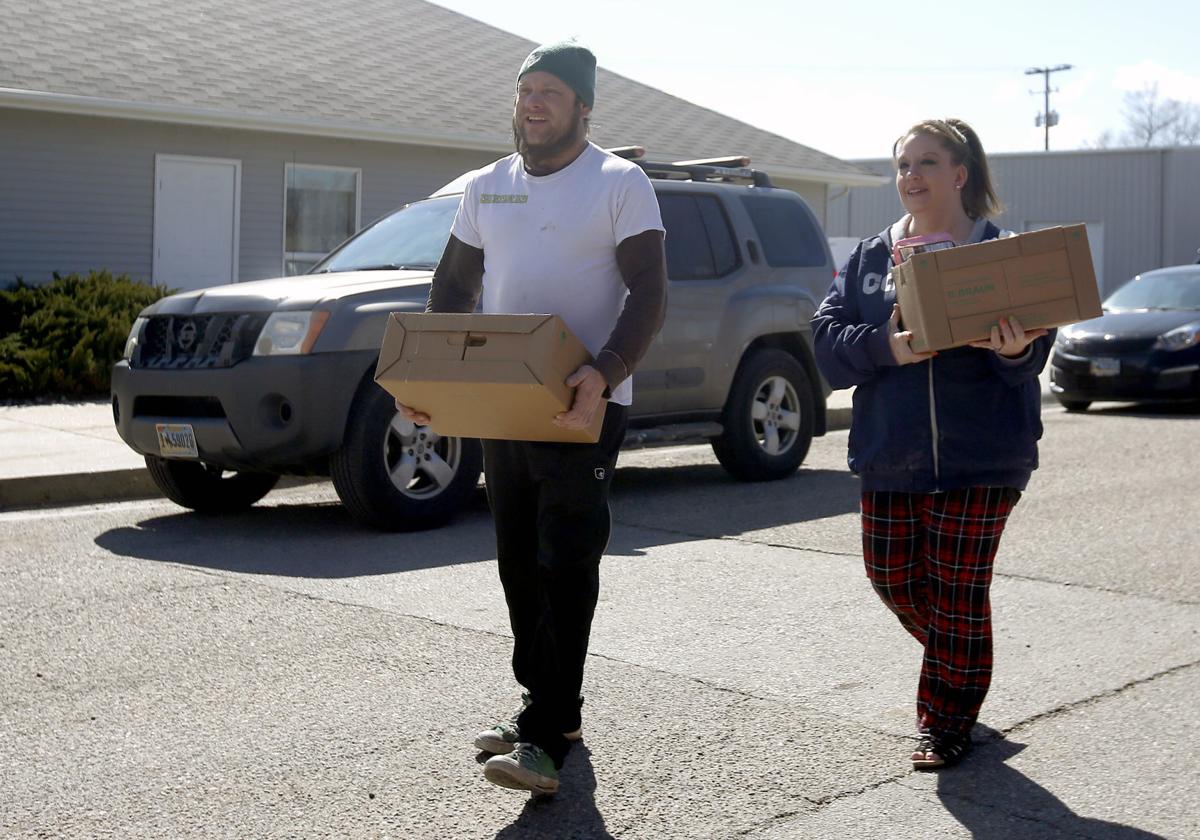 The news has come so fast that at times it feels hard to breathe.
Two weeks ago coronavirus seemed, for many of us, like a thing that was happening elsewhere. Yes, we'd followed the coverage from outside of the state, but the virus was abstract. A thing to understand, yes, but not a thing to be felt.
Then on March 11, the state announced its first case. Quickly came more news: a canceled basketball tournament, a jump in cases, the governor's declaration of an emergency, patients and staff sickened at an assisted-living center in Lander. There was panic buying in supermarkets and a shortage of tests. Schools closed and then businesses, too.
It's hard to come to grips with what's happened. Many of us are now confined to our homes. Some of us are sick. Parents are scrambling to find childcare. Teachers are suddenly planning lessons online. People have lost jobs. We worry about our families and friends. We wonder about the future.
Many of are looking for ways to help. All of us are asking what's next.
So where do we go from here? In the short term, we must face this reality with whatever courage and compassion we can muster. There is the impulse, in moments of fear, to pull back, to worry about oneself at the cost of everything else. But that's not what's needed at this moment. What we need right now is to take care of one another, even from a distance. Check in with friends. Call your family. Make sure your neighbor, your colleague is OK.
In these moments of darkness, it's best to follow the example of the people who have selflessly volunteered to deliver food to the hungry after the virus forced food banks to close. The first responders, public health workers and local leaders who have worked nonstop to keep us safe. The health care providers who left their homes and their families to care for ill strangers. Rather than tuck themselves away, these people are ensuring that the vulnerable members of our society do not go without, not even as the world around them grows ever more cloudy and gray.
It's best also to remember and repeat this mantra: We will get through this. We will persevere. Gov. Mark Gordon made this point on Thursday, the same day that he ordered closed a broad range of businesses across the state. The decision must have surely scared him as much as it did us. But it was the right choice, one that will almost assuredly save lives.
If you are one who needs a hand, reach out. Your friends and neighbors, even strangers, are able to help.
As Wyomingites, we take pride in our toughness and our resolve. We live in an unforgiving place, where the wind whips and the cold bites. Now is the time to prove our mettle, to show that a difficult situation, one we never imagined, is not one that's insurmountable.
Because we can survive this, as we've survived countless droughts and thunderstorms, busts and blizzards. And with the same tools that we've used before: our smarts, our courage, our strength and our compassion. We will get through this. We will persevere.
Concerned about COVID-19?
Sign up now to get the most recent coronavirus headlines and other important local and national news sent to your email inbox daily.