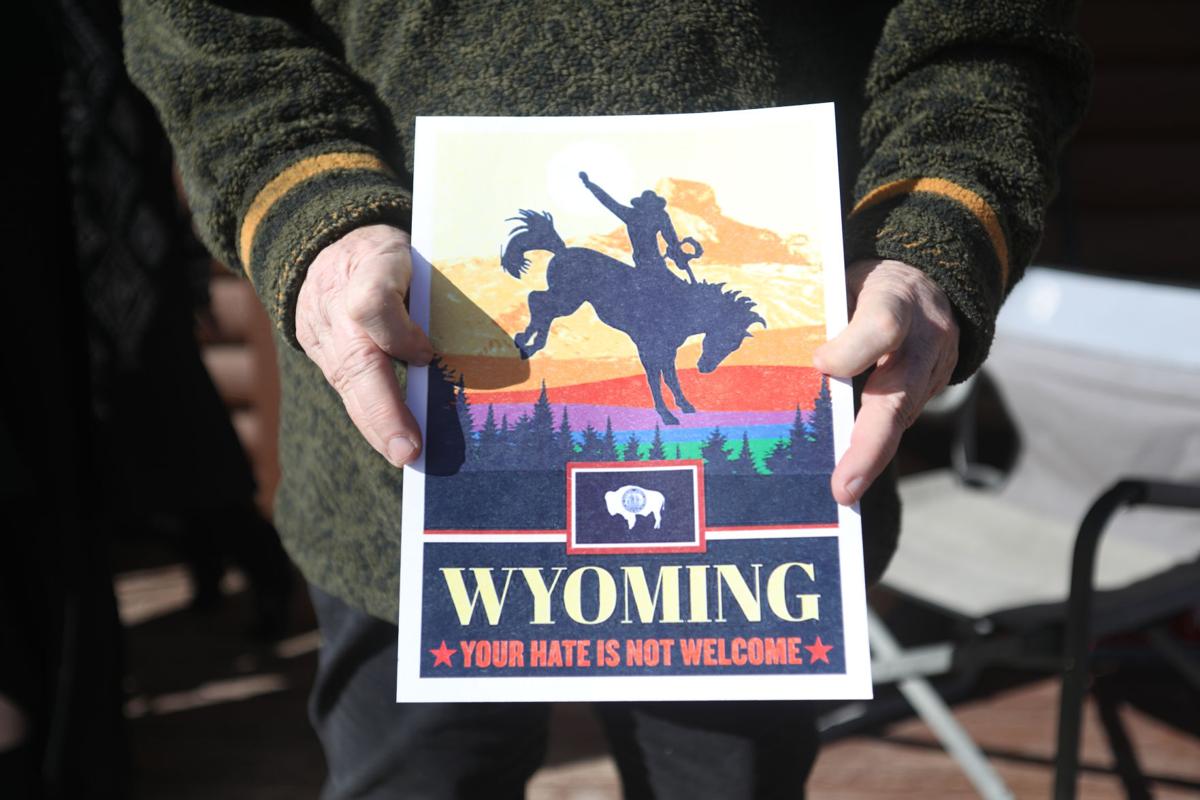 In Wyoming, we're proud to tout our state's live and let live attitude. We see our state as the kind of place where people can live how they want as long as they offer the same courtesy to others. We call ourselves the Equality State, and we celebrate our important role in the women's suffrage movement.
But the reality is, we continue to witness a parade of concerning incidents that suggest that we as a state are less tolerant than we'd like to think. And that failure to create a welcoming and open environment has implications that extend into our community, our economy and our future success as a state.
Consider the appointment late last year of Wyoming's first Black sheriff, Albany County's Aaron Appelhans. The new sheriff was appointed after an extended community conversation about law enforcement in Albany County. But when he took office, his introduction to the state didn't begin with a discussion of policy. Rather, Appelhans' start was marred by a racist tweet by state Rep. Cyrus Western. Western responded to an article on Appelhans' appointment by tweeting a GIF from the film "Blazing Saddles," which depicts a Black sheriff asking, "Where the white women at?"
Unfortunately, Western wasn't alone among state leaders who've set the wrong example of late. A few months earlier, Sen. Jim Anderson told the chairwoman of the Wyoming Women's Council that he'd rather look at her than listen to her presentation to a legislative committee. Afterward, Anderson showed little understanding of why his comment was so inappropriate.
Last fall, we also heard from former state lawmaker Marti Halverson, who argued it wasn't a problem that Wyoming women are so underrepresented in the Legislature. Why? Because men have wives and mothers and therefore understand women's issues as well as actual women.
Finally, Park County this fall became the site of an extended debate about tolerance and inclusivity after a same-sex couple were told they were not welcome there. That homophobic incident occurred as the county welcomes an influx of new residents seeking a slower paced, more rural life. Thankfully, many in the community stood up against this sort of hatred. But there were others who argued in its favor.
Some are tempted to dismiss these as isolated incidents or political correctness run amok. But that reasoning ignores the true damage these comments can cause, not only to individuals, but to all of us. Put simply, they hurt Wyoming.
The comments, taken together, send a painful message to people of color, the LGBTQ community and working women: We don't value you here. And that message has major implications.
At the most basic level, we should want all people to feel that they are welcome in Wyoming, whether they are the great granddaughter of a homesteader or a same-sex couple looking to find their own piece of quiet prairie. And it's harder for people to realize their full potential when they must strive against the headwinds of sexism, racism and homophobia.
Nor do we want to turn away people who might want to relocate here, especially at a time when our economy desperately needs talented, entrepreneurial workers. How many young engineers are we missing out on because of incidents like these? How many of our young people are fleeing the state for more tolerant places?
We can all agree that we want Wyoming to grow and thrive. To accomplish that, we need to do our part to ensure Wyoming is a place all people can call home. We need to call out intolerance. We need to ask our leaders to do better. And we also need to do better ourselves. Only then will we truly deserve to be called the Equality State.