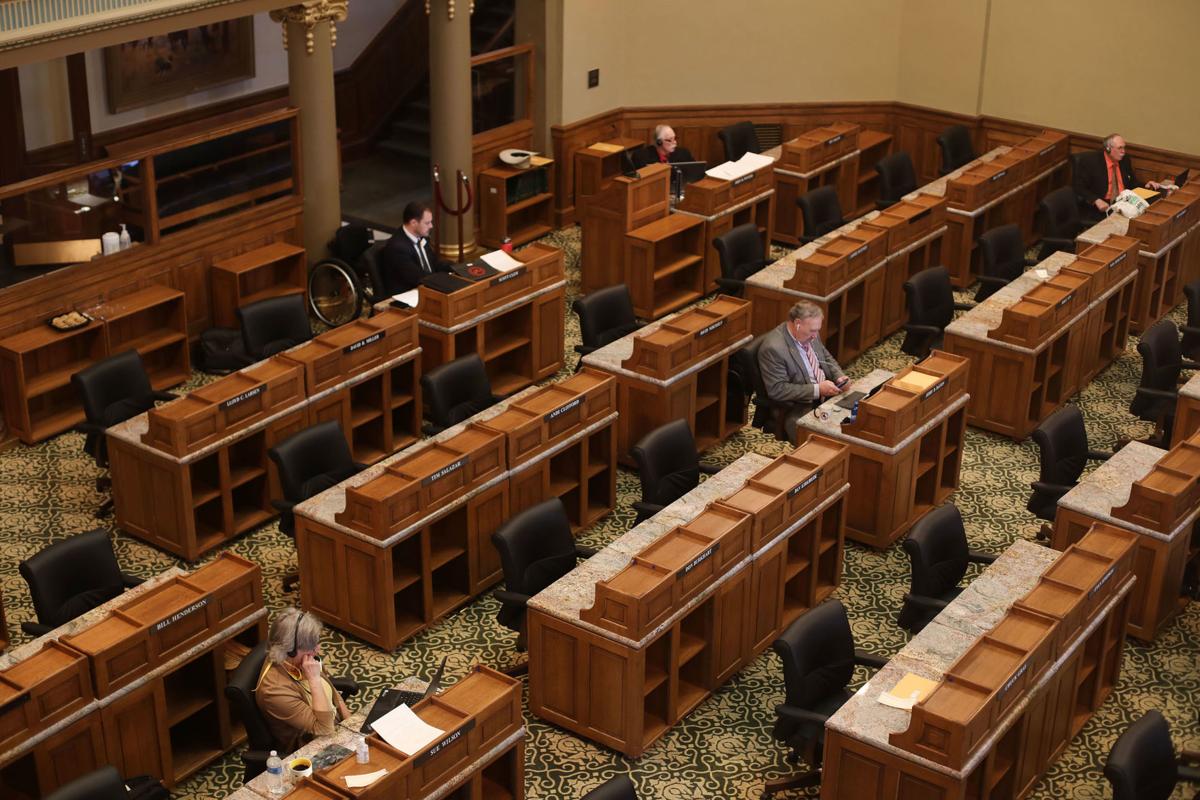 Imagine a scenario where Wyoming laid off every state worker. The plow drivers that keep our highways cleared during the long winter. The employees who help connect the jobless with benefits. The state agents who investigate crimes. The workers who care for our state parks and our open spaces.
If they and every other state worker, all 8,696 of them, were to suddenly lose their jobs all at once, those cuts would still not fix the budget crisis now enveloping the state. Stop and think about that for a moment. If every state worker suddenly disappeared overnight, our state's financial problems wouldn't disappear with them.
The state of Wyoming is projecting revenue declines of $1.5 billion over the next two years. Part of that loss is due to the one-two punch of an oil price war and the coronavirus pandemic. But it's also the result of structural changes in how this country provides and consumes power that date back far before the crisis that started this spring.
In many ways, we all saw this coming. We knew coal production was dropping and that, after three years of the most pro-mining administration in recent memory, the decline wasn't simply about overregulation and President Barack Obama.
We knew that the consumers of the power that Wyoming supplies are seeking cleaner alternatives due to climate change. We knew that renewables were becoming cheaper and more competitive, that cars and homes were becoming more energy efficient and that fossil fuels would not supply our government with revenue forever.
We were also aware of this bitter truth: Any economic development in Wyoming, outside of the extraction industries, has to be subsidized because it does not support needed infrastructure under Wyoming's existing tax structure.
And yet, we did very little. We didn't diversify our economy when times were good. We chose, against all evidence, to believe that simply wringing a little waste out of government could solve the problem. Yes, our leaders bear much of the responsibility for the crisis that Wyoming now finds itself in. But we do as well. After all, we elected politicians who told us what we wanted to hear: that we could enjoy a wealth of government services without having to spend much on them.
And here we are. Our backs are now against the wall. Cuts are coming. Services will be slashed. And before you dismiss that statement by imagining a pink slip for a callous government bureaucrat, please think of this instead: A shuttered public school. Unplowed and poorly maintained roads. Vulnerable children in unsafe homes.
These are the consequences of a poisonous thinking that government will provide without the people it serves having to pay. Time and again we've seen the data. A typical three-person family in Wyoming with a $60,000 income pays $3,050 in taxes and receives some $28,570 in services. We are one of the most lightly taxed of states. And yet we reap a host of benefits.
Wyoming has to change. Now. There was a time when we had years, maybe decades, to figure out the hard problems. Now, the hard problems are on our doorstep.
So where do we go from here? We must demand that our leaders offer real solutions. We must demand that they stop retelling the lie that a few cuts in extraneous services will fix this. It won't. We either pony up or we decide to do without.
And before you choose the latter, consider the recent outcry that came about after Gov. Mark Gordon announced that 10 rest stops in Wyoming would be closed to save money. Yes, these rest stops are important, both to the communities who rely on them for tourist traffic and for residents driving across a vast state. But in the scheme of things, they are an inconvenience to most of us. And if losing them is painful, then how painful will the losses be when the stakes are higher?
How will you feel if high school sports are curtailed? If your favorite state park goes unmaintained? What will you do if the state highway goes unplowed? If our colleges and university can't provide the education to keep our students from fleeing our state? If your child's elementary school closes forever? These are not wildly unrealistic possibilities.
There is another option. But it will require a level of honesty that has simply not been present up until now in this debate. We can maintain a vibrant university, safe roads, healthy schools and a safety net that protects all of us. But nothing is free. If we want to keep these services, we'll all have to pay for them.
Catch the latest in Opinion
Get opinion pieces, letters and editorials sent directly to your inbox weekly!