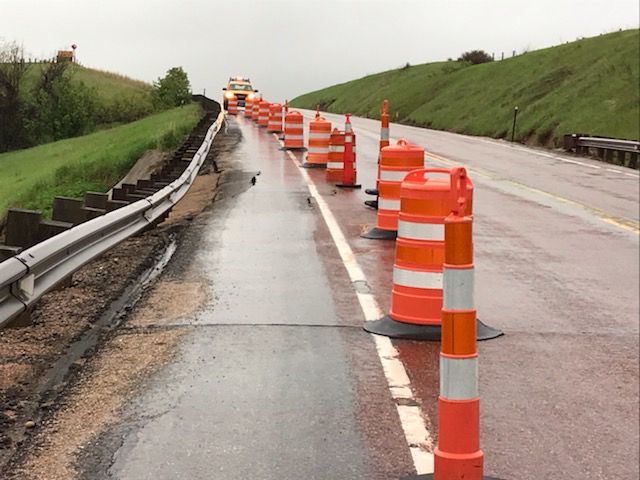 As Wyomingites, we are particularly dependent on our cars. There is little public transportation to speak of, no passenger trains and relatively few rideshares. Getting from one place to another – especially from one town to another – requires a vehicle and a road.
Unfortunately, many of the highways that crisscross Wyoming are in poor shape, with cracked asphalt, dips in the pavement or stripes that have nearly worn away. This isn't a surprise. Our winters are especially difficult on our highway system, with the regular melting and freezing cycles. Moreover, Wyoming is home to three interstate highways – 25, 80 and 90 – and the oil and natural gas industries, which both attract semi-trucks that can cause serious wear on roads.
Maintaining our highways is about more than a comfortable ride. It's a matter of safety, especially when you factor in the deadly cold, long commutes and tired drivers. As of last week, 127 people had been killed on Wyoming roads in 2019. That's up from the previous three-year average of 99.
Unfortunately, our highway system faces a budget shortfall that's expected to reach into the tens of millions of dollars in the next decade. For a long time, fuel taxes have been used to keep our highway system funded. But as cars become more fuel efficient, fuel taxes can no longer be expected to sustain our highways over the long term.
You have free articles remaining.
The fuel efficiency trend will only continue, meaning Wyomingites must consider other options to support our highways. And cuts alone can't produce the savings necessary to cover the shortfall that's expected. That means our state leaders must find creative ways to address the problem.
Some lawmakers, including Sen. Stephen Pappas, R-Cheyenne, tried recently to create a task force that could assess various options for addressing the highway budget crunch. The cost of the task force was only $140,000 – a small amount when compared to the millions it takes to maintain our highway system. And yet a group of lawmakers at a meeting last week rejected the task force proposal by an 8-5 vote.
Some opponents worried about spending the money. Others thought the work could be addressed by lawmakers or staff at the Wyoming Department of Transportation.
We are unconvinced by those arguments. Our highway infrastructure is essential for our economy and way of life. Maintaining it is equally essential, both for reason of safety and commerce. And the longer we put off studying these issues, the fewer options we might have when the bill inevitably comes due.
To be clear, we are not endorsing an alternative to a fuel tax – most often proposed in the form of tolls on Interstate 80. Nor are we suggesting lawmakers hike the existing gas tax.
Rather, we hope lawmakers will reconsider their decision on the task force. We believe it makes sense to spend a relatively small amount to understand our options and devise potential solutions. We know that this issue isn't going away. Our roads will continue to needs maintenance. Our cars will continue to require less fuel. And our winters will continue to be harsh and unforgiving. Given that reality, it makes sense to prepare for the future now so our infrastructure is there later.