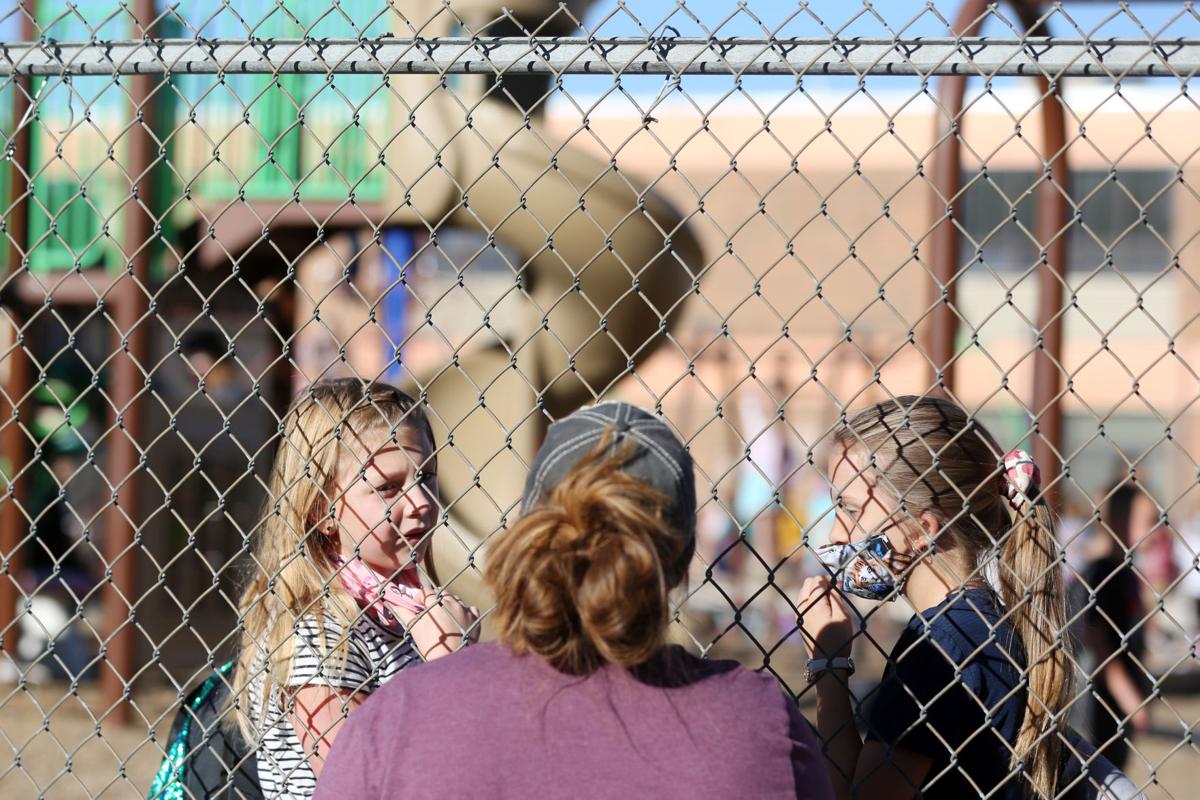 Wyoming's biggest COVID-19 success story might be our schools.
In many parts of the country, students are finishing their 11th month of remote learning. School boards are only now developing plans to reopen their buildings. In larger cities, administrators and teachers unions are still arguing over how to transition to even a hybrid learning option. The fact that other states have kept schools closed borders on criminal, especially considering children from working-class families, whose parents are less likely to be at home to help, will disproportionately be impacted by remote learning. Thankfully, Wyoming education has refused to go down that path.
Students in Wyoming have been in class since September. They're back with their peers, participating in activities and learning directly from teachers. Amid all of that, there are a few, if any, documented cases of transmission at schools. There are fewer and fewer cases among students and staff. It appears likely that the last day of school will involve students walking out of their classrooms, rather than powering down laptops at their kitchen table.
This success deserves to be recognized. Especially when it didn't always feel like schools would stay open this academic year.
When Wyoming schools reopened in the fall, they did so with a host of guidelines and plans. Students and staff wore masks, put on hand sanitizer when they entered and left classes, and ate lunch separated by partitions. They stressed the need to socially distance and stay home when feeling sick. They showed flexibility and patience.
That effort was put to the test in October and November, as cases surged to unprecedented heights in Wyoming. Our hospitals filled. Death from COVID-19 rose. The number of students and staff in quarantine seemed to grow every week.
Those staff quarantines made it increasingly difficult to find enough substitutes. Some schools had to temporarily close as a result. Others put out a call for more help. It appeared like the semester would be finished online.
But the education community continued to follow the guidelines, continued to mask up and socially distance. Cases began to fall in December, and since then, they have continued to plunge downward, even after the holidays and winter break.
That ability to keep the doors open – safely – helped our state immeasurably. For workers, it meant not having to contend with finding daycare or staying home with kids. That made it easier for businesses to find their way through what has been an incredibly difficult time.
It also benefited the students themselves. It's clear that for most students, especially younger ones, it's easier to learn inside a classroom than from a laptop. Plus, there is the intangible benefit of being around friends. The isolation of COVID-19 has been difficult for everyone. Having peers to socialize with has done wonders for our children's mental health.
The teachers, staff and administrators who have worked hard through an especially difficult year deserve our praise. They didn't have a choice on when they were ready to return to the office. While many of us have enjoyed the luxury of remote work, their jobs required them to not only come in every day, but perform their jobs in packed schools.
Our students also deserve credit. By following the guidelines, they helped to ensure that schools remained open and workers could return to their jobs. It was not always easy, but they followed the rules and stuck to the plan.
Finally, it's worth noting that the schools have demonstrated how to continue to function amid the pandemic. Instead of focusing on minor inconveniences, they've worn masks, washed their hands, practiced social distancing and focused on the prize: the most normal life possible. We'd do well to follow their example.