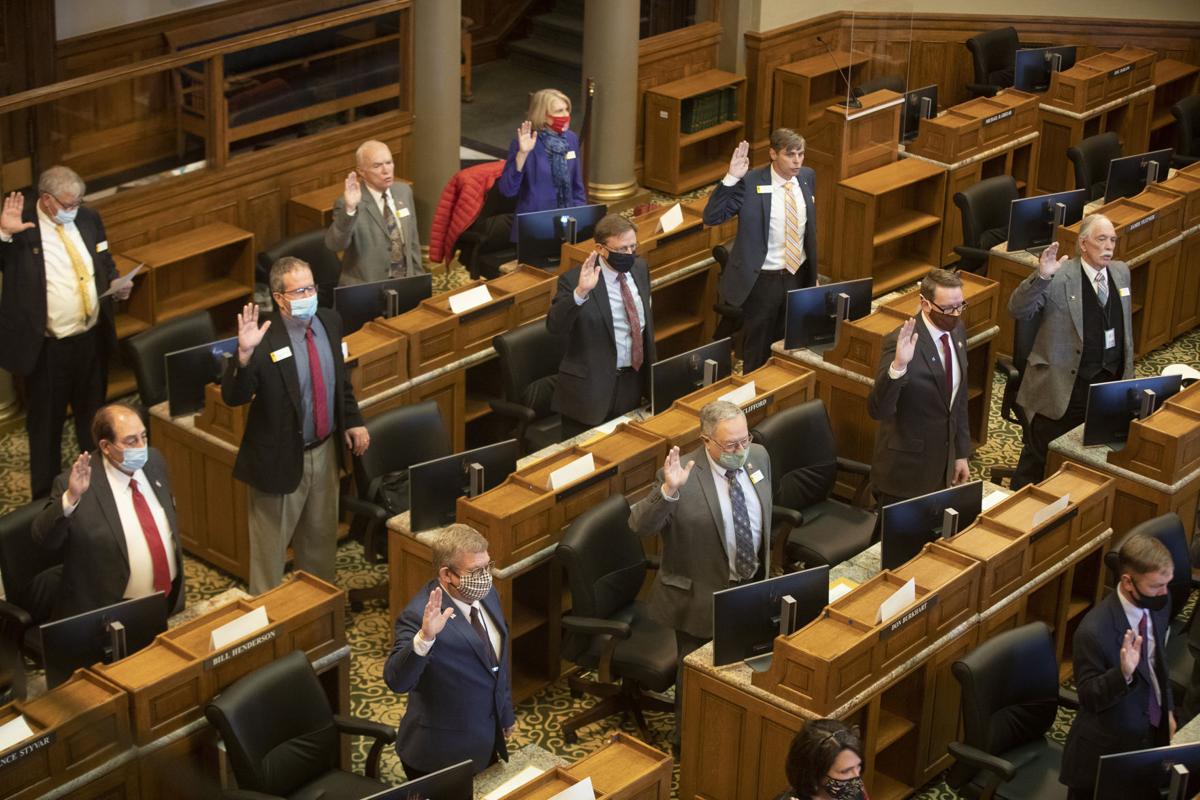 In just over a week, Wyoming lawmakers will gather at the Capitol for one of the most consequential legislative sessions in recent memory. Much is at stake. Our state is facing an economic crisis that differs from those of the past, when we could simply hunker down and wait for energy prices to rise again. Fundamental changes in how our country fuels itself mean we must prepare for a new normal.
That new normal will likely exist long after the pandemic is over. And it means we have to change how we fund government services. We've already witnessed two rounds of major budget cuts, and at least one more is on its way. This one will likely be especially painful, since it will inevitably hit public schools.
There are some in the Statehouse who claim that cuts alone can fix our predicament. This is simply untrue. For one, they would be so severe as to cause real harm to our state, especially to children, older adults and the most vulnerable members of our society. But just as importantly, they ignore the reality of our situation.
For a long time, we in Wyoming have enjoyed taking more that we put in. We enjoy robust government services without having to pony up for their true cost. Instead, oil companies, natural gas producers and coal outfits have covered the difference through a variety of taxes and fees. But that won't work in the future. Even if new technologies like carbon capture pan out, we can't count on fossil fuels like we once did.
Even given that reality, it would be an understatement to say lawmakers have shown a reluctance to consider new taxes. Wyoming's beer tax hasn't been raised in ages. It's also comically low — if you purchased eight beers today, you'd pay a whopping 2 cents in taxes. But every time raising that tax is discussed, it's quickly shot down.
So perhaps lawmakers could start by simply considering doing away with some exemptions. Right now, a laundry list of entities enjoy sales tax exemptions that make little sense. Is it really appropriate, given our economic predicament, to maintain exemptions on things like public golf courses, armored cars and bookkeeping? How about legal services? What if removing those types of exemptions meant your child's teacher keeps their job? What if it keeps intact services for people with disabilities?
Lawmakers have discussed addressing tax exemptions before, especially in the past few years, as the reality we now face was writing on the wall. But they've typically backed off, either reasoning that doing away with certain exemptions would cause businesses to flee or, more likely, prompt a primary challenge by a candidate who is happy to tell voters what they want to hear, rather than the truth: Things have to change.
The point isn't that tax exemptions are a silver bullet. But a uniform mindset against taxes and exemptions is as problematic as a uniform mindset against budget cuts. Low taxes attract businesses and new residents. But so do good schools, well-maintained roads and reliable health care. If a low-tax environment is all that's necessary for success, why aren't businesses flooding to our state? Why has our population growth slowed?