Every landscape in the park has a story to tell.
There's this term I keep hearing from friends when I ask them to go for walks in the woods.
JACKSON — It was mid-morning when Lesley Williams Gomez's Bridger-Teton National Forest pickup truck inched up onto the sagebrush to make room…
LIVINGSTON — There's an added burden when taking over an historic business. That may be why Dale Sexton seems a bit fatigued as he gives a tou…
The senators first announced their intention to introduce the bill last year following a record 2017 wildfire season in Montana and fires near…
"I couldn't believe how beautiful everything was," balloon passenger Clinton Phillips said. "And then we were in hell a few minutes later. It …
Montana Fish Wildlife and Parks said it was the second removal of a bear this year in the area of the state around Yellowstone.
For two years, about 700 hunters in Shirley Basin may qualify for free, non-lead ammunition as part of a study paid for by the National Fish a…
More sympathetic than annoyed with the uninvited guests, residents have tried to make the best of it.
Tabitha Graves, senior author of the study and a research ecologist with the survey, said the trend with the western bumblebee documented betw…
It has broad implications for how lands are managed and how far the government has to go to protect plants and animals that could be sliding t…
It's August in Wyoming, not a time when we typically think of wildflowers. The prairie this time of year is a palette of brown, gray and light…
Yellowstone Caldera Chronicles is a weekly column written by scientists and collaborators of the Yellowstone Volcano Observatory
The idea for the team came from the September 2018 grizzly attack that killed Jackson hunting guide Mark Uptain.
The disease has been confirmed in California, Nevada, Arizona, Colorado, Utah, New Mexico and Texas. It has not yet been found in Wyoming. It …
Wyoming's governors have participated in all but two hunts since 1954. This year, Wyoming Gov. Mark Gordon was planning to invite Nebraska Gov…
Local paddleboarding outfitters say it's been hard to keep up with demand for people wanting to buy boards this year.
Arctic grayling are native to river drainages around the Arctic Ocean, Hudson Bay and the northern Pacific Ocean.
JACKSON — A crowd at the corner of Cache and Simpson gasped last Sunday morning as a house wobbled back and forth on a semi trailer as the tru…
While much more is known about the disease now, experts say there are still more questions than answers.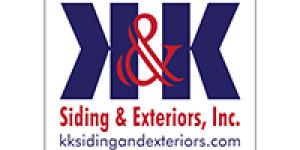 K & K Siding and Exterior Inc.
ON ISLAND LAKE, Minn. - Timmon Lund was reeling in a small perch on this big reservoir north of Duluth when the conversation turned to his bat…
"The finder understands how important some closure is for many searchers," Fenn wrote, "so today he agreed that we should reveal that the trea…
Seven documented human-bear encounters have resulted in injuries in the Greater Yellowstone Ecosystem so far this year. That rate of injury ea…
Supporters say the measure, known as the Great American Outdoors Act, would be the most significant conservation legislation enacted in nearly…
A witness recorded about 50 people at an "organized dirt bike event" at the famous Mormon Row area of barns and other homestead-era structures…
Crews replacing drains, expansion joints and concrete and doing other work raised concern about the structural integrity of the bridge at Old …
"The next question I would assume some folks may have is, 'Are there any discussions today about making modifications to hunting seasons based…