Whether it's reeling in trout, hiking, snow activities or any other endeavor, the call from the wild delivers a much-needed respite in these t…
What she went on to achieve was so notable that the Wyoming Game and Fish Department inducted her this year into the Wyoming Outdoor Hall of Fame.
CRAIG — Trout noses were poking through the surface of the Missouri River here when I stopped at one roadside spot. Occasionally there was a f…
With the season nearing its end, tribal hunters have killed more than 200 Yellowstone National Park bison this winter with another 267 shipped…
Grand Teton and nearby Yellowstone National Park closed Tuesday to limit the spread of the coronavirus.
Health officials here say the additional positive cases in Natrona County are largely due to an increase in testing. 
Although Yellowstone and Grand Teton national parks were closed to the public on Wednesday over concerns regarding spread of the new coronavir…
The closures went into effect immediately. No visitors will be allowed to enter either park.
Health officials say encouraging tourism during the COVID-19 outbreak is dangerous since it could increase the likelihood of transmission of t…
As news about COVID-19 continues to break, many people are switching up their typical routines in order to live safer amid the outbreak. Livin…
Whatever you are able to do outside, go outside and do it.
Matt Skoglund's rubber boots are shredded. A previous attempt at holding the rips together with sealant is now yellowed and peeling. Blood is …
An estimated 250 to 300 wolverines survive in remote areas of Wyoming, Montana, Idaho, Oregon and Washington state, according to wildlife officials.
Despite now being free to visit, people may find it more difficult than normal to enjoy them as parks close visitor centers, shuttles, lodges …
The deaths were noted beginning in February, and officials have initially blamed the microorganism that causes bovine tuberculosis.
Whatever you are able to do outside, go outside and do it.
If there were an Olympic medal for hydrothermal systems, Norris Geyser Basin would bring home the gold.
Powell is the only school in the state that teaches taxidermy as art, according to the Wyoming Department of Education.
The talk is one of five the park has scheduled on Facebook Live every Tuesday at 11 a.m. throughout the month of March.
Anyone at least 18 years of age and wishing to adopt must fill out an application, have it approved by the agency and pay a $25 adoption fee f…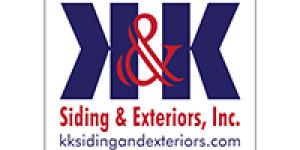 K & K Siding and Exterior Inc.
Many oppose allowing the flights over places such as the Gros Ventre and Jedediah Smith wilderness areas.
Park officials believe there are 94 wolves in Yellowstone this year, as compared to 80 last year.
The BLM's wild-horse resource management plan for "the Checkerboard" was the subject of a lengthy lawsuit led in 2011 by the Rock Springs Graz…
The first confirmed grizzly bear sighting in Yellowstone National Park of 2020 occurred on Saturday.
The transfers are part of the Trump administration's decision to create a new national headquarters in Grand Junction, Colorado.
The 30-year average harvest in the Jackson Herd is 2,098 elk, though the kill hasn't surpassed 2,000 since the early 2000s — when the herd siz…
A series of strange years with low water levels during spawning and a rush of run off after spawning has led to poor survival rates.