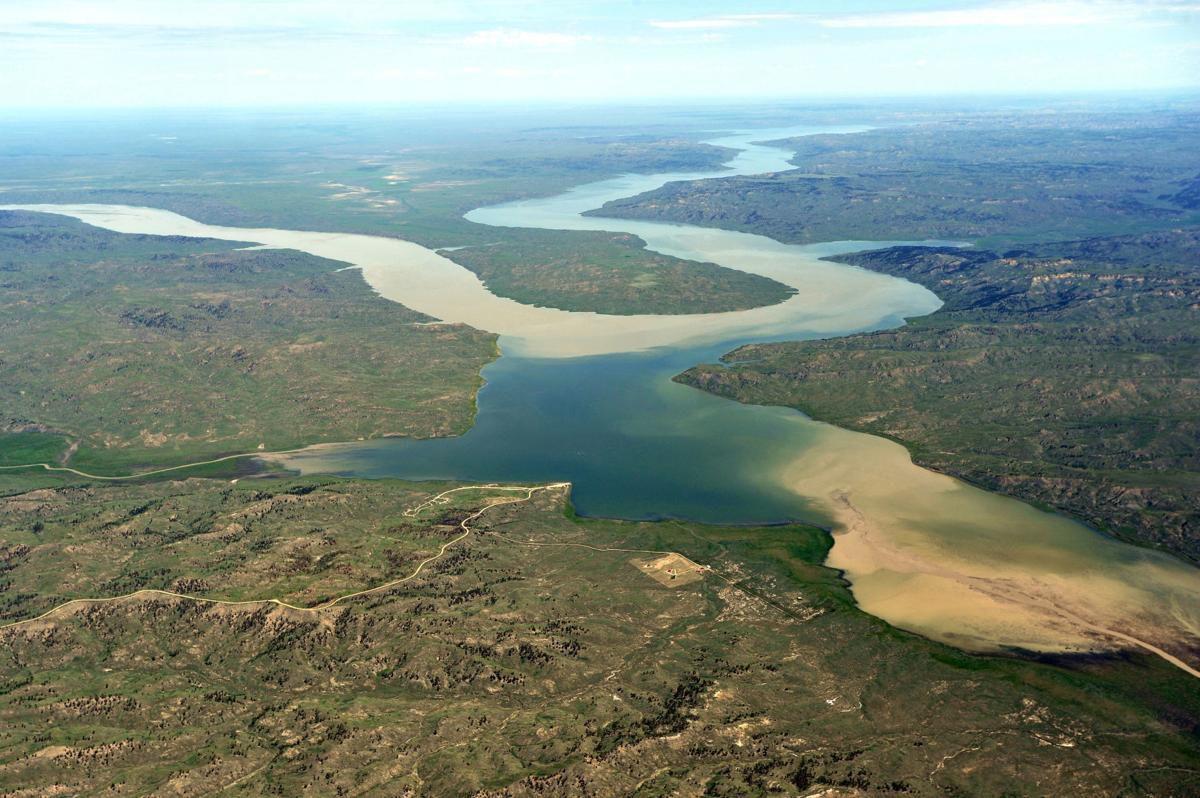 A proposed "test project" to restore bison to the UL Bend National Wildlife Refuge has been submitted to Montana Fish, Wildlife and Parks for consideration under the state's new guidelines but will not be considered due to litigation.
"FWP will not analyze or review your proposal until the litigation is finalized …" wrote Martha Williams, FWP director, in a letter to Jim Bailey.
Bailey is a retired Colorado State University wildlife biologist who lives in the Gallatin Valley and helped author the Montana Wild Bison Restoration Coalition's proposal. He sent the document to FWP last month, outlining why the UL Bend area would be a good place to start a new state bison herd.
Williams' letter noted the coalition's proposal is the first and only one it has received.
Process
The coalition recommends the test project take place about 150 square miles of fenced land as a way to build trust "across the diverse publics that will be affected by restoring some public, wild bison in Montana." Endorsing the proposal were two former FWP employees — Gayle Joslin and Jim Posewitz — a former FWP commissioner, and seven state conservation groups including the Helena Hunters and Anglers Association.
In January, FWP issued its final environmental impact statement outlining the steps for any bison restoration process in the state, noting that any proposal would not come from FWP. Should FWP's process be upheld in court, the coalition's proposal would have to meet the many requirements of the department's Record of Decision. It would then undergo a "further environmental analysis, along with community and public engagement."
It is likely any proposal to restore bison to public lands in Montana faces a long, arduous journey.
Where?
The UL Bend is located in the Charles M. Russell National Wildlife Refuge and is surrounded on three sides by Fort Peck Reservoir. That location, and the high plains habitat it provides, would make it the perfect place to build up to a herd of 400 publicly managed bison, the coalition proposed.
"It has the advantage of a good natural barrier," Bailey said, along with reasonable road access for hunting. The area also has no existing cattle grazing allotments and borders Bureau of Land Management and American Prairie Reserve acreage.
The nonprofit group American Prairie Reserve has purchased land in the region to create its own prairie grasslands natural area. Part of APR's vision is the restoration of bison to the landscape. To that end, the APR has slowly built up a private herd that now totals about 800 bison.
Opposition
The APR is one of the reasons some ranchers in that region have banded together against bison. United Property Owners of Montana, which represents those ranchers, is the group that filed the lawsuit in March against FWP's bison reintroduction process.
UPOM's director, Chuck Denowh, claims the FWP process ignores local input, despite the fact that any proposal would undergo a "site-specific environmental analysis and include a public review process."
More likely, Bailey said, is that UPOM is hoping to delay the FWP process until a new governor is elected this fall, hopefully one that is more amenable to UPOM's viewpoint.
"And if (the lawsuit) is appealed, it will take longer," Bailey added.
FWP directors are appointed by the governor, which is another reason UPOM may want to delay any public process. The Montana Legislature has passed bills in past sessions that were anti-bison in nature that were vetoed by Democratic Gov. Steve Bullock. With a Republican governor in office the Legislature may be more likely to get such regulations passed, Bailey speculated.
"They could essentially extinguish any future for bison in the state," he added. "So we're trying to make as much noise about it before the election and Legislature meets."
History
One supporter of the project to restore a public herd of bison to Montana reflects an unusual historical agenda. Oregon author Doug Coffman wrote a book, "Reflecting the Sublime," about a group of bison killed on an 1886 expedition to eastern Montana by William Hornady, chief taxidermist for the Smithsonian's National Museum of Natural History. As the animals neared extinction due to slaughter by market hunters, Hornady preserved six for a display at the museum.
The exhibition was dismantled in the 1950s and Coffman spent several years tracking the stuffed bison down. They are now part of a display at the Museum of the Northern Great Plains in Fort Benton, more than 150 miles upstream from UL Bend.
Coffman said the six taxidermy bison are "not just a dusty, musty history group," but instead represent a symbol of the now imperiled prairie ecosystem. He signed on to the coalition's restoration proposal in hopes that the project could demonstrate that public bison restoration is possible, that it is supported and doesn't threaten ranchers.
"We have to do what's right for the world of nature, and in the long run that's what's best for humans," Coffman said.
Be the first to know
Get local news delivered to your inbox!