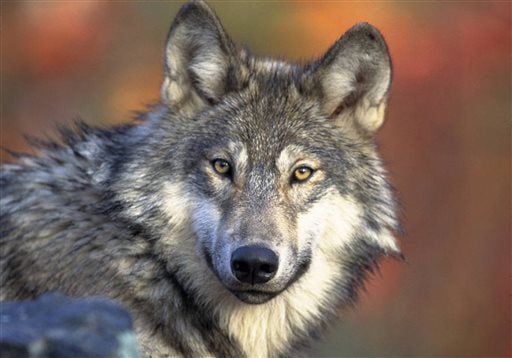 Wyoming's lone Congresswoman is proposing a bill that would permanently remove federal protections from gray wolves in the Cowboy State.
U.S. Rep. Liz Cheney partnered with congressmen from Minnesota and Wisconsin on the bill, which would remove gray wolves from the endangered species list in Wyoming and the upper Midwest and prevent the delisting from being subject to lawsuits.
"Wyoming should be able to manage the gray wolf without outside interference," Cheney said in a statement. "This bill instructs the Fish and Wildlife Service to delist and prohibits judicial review of that determination. Wyoming will once again be able to manage the gray wolf population in a way that serves the best interests of the citizens of our state."
Similar proposals failed to advance in 2016, partly due to White House opposition, but farmers and ranchers who say they have no way to protect their livestock from problem wolves are hoping that changes under the Trump administration.
Environmental groups have repeatedly petitioned judges to keep wolves on the endangered species list, claiming Wyoming does not have plan in place to responsibly manage wolves.
"A federal court overturned wolf delisting in Wyoming because the state's wolf management plan failed to adequately protect the species," said Tim Preso, an attorney for Earthjustice in a written statement. "Congress should not give Wyoming a free pass on the basic requirement to produce an adequate wolf management plan before federal protections are removed."
The U.S. Fish and Wildlife Service has long said wolves are recovered in Wyoming.
Wyoming wolves have faced a roller coaster of protections in the last decade. After reintroduction in 1995, they were delisted in 2008, placed back on the list in 2010, removed in 2012, and relisted again in 2014. Wolves in Idaho, Montana, Oregon and Washington are no longer protected.
The Associated Press contributed to this report.
Follow Managing Editor Christine Peterson on Twitter @PetersonOutside