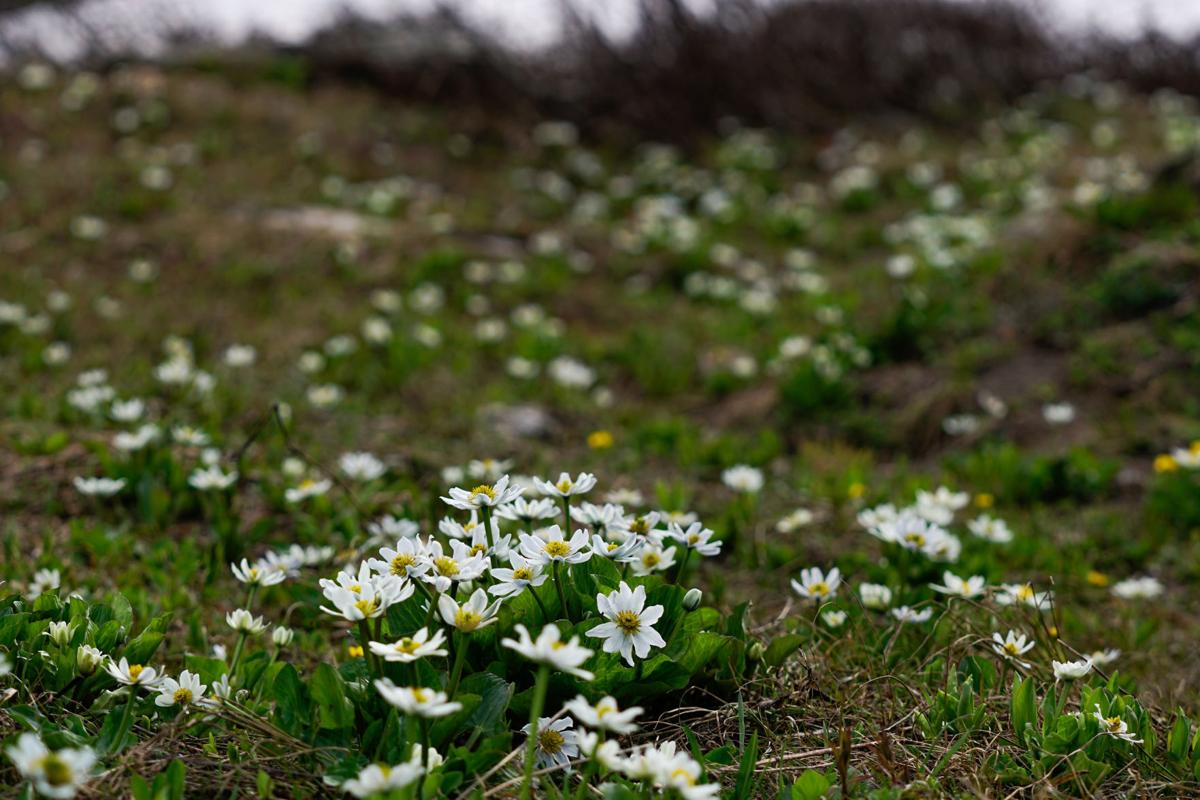 A mess of pink, purple, orange, white, red and blue expanded out in front of us like a haphazard gardener took truckloads of seeds and scattered them in the wind.
Scarlet Indian paintbrush mixed with purple elephanthead lousewort. White marsh marigolds peaked through water at the base of a melting snowfield. Bright yellow glacier lilies filled forest clearings.
It's August in Wyoming, not a time when we typically think of wildflowers. The prairie this time of year is a palette of brown, gray and light green. But August in the mountains is a complex rainbow of wildflowers.
"It's a diverse landscape where spots with snow and without snow cause a variation in soil temperature and moisture," said Brian Sebade, a University of Wyoming extension educator. "If you go a little later, there will be other flowers. The term succession comes to mind."
And that succession — flowers changing between elevations, temperatures, time of year and soils — will continue until the end of August. By September, cold nights, shorter days and snow will bring the end of wildflowers for the year.
So take this moment, these first few weeks in August, to look for nature's colorful show.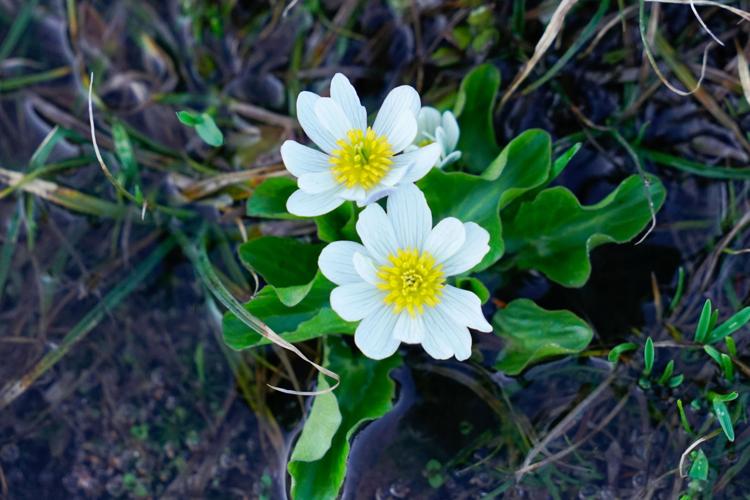 Marsh marigold, Caltha leptosepala
Find these little white beauties soaking in standing water at the base of a snowfield. They're the first to grow when ground is laid bare, and rarely wait for water to recede. Their petals are long and slender.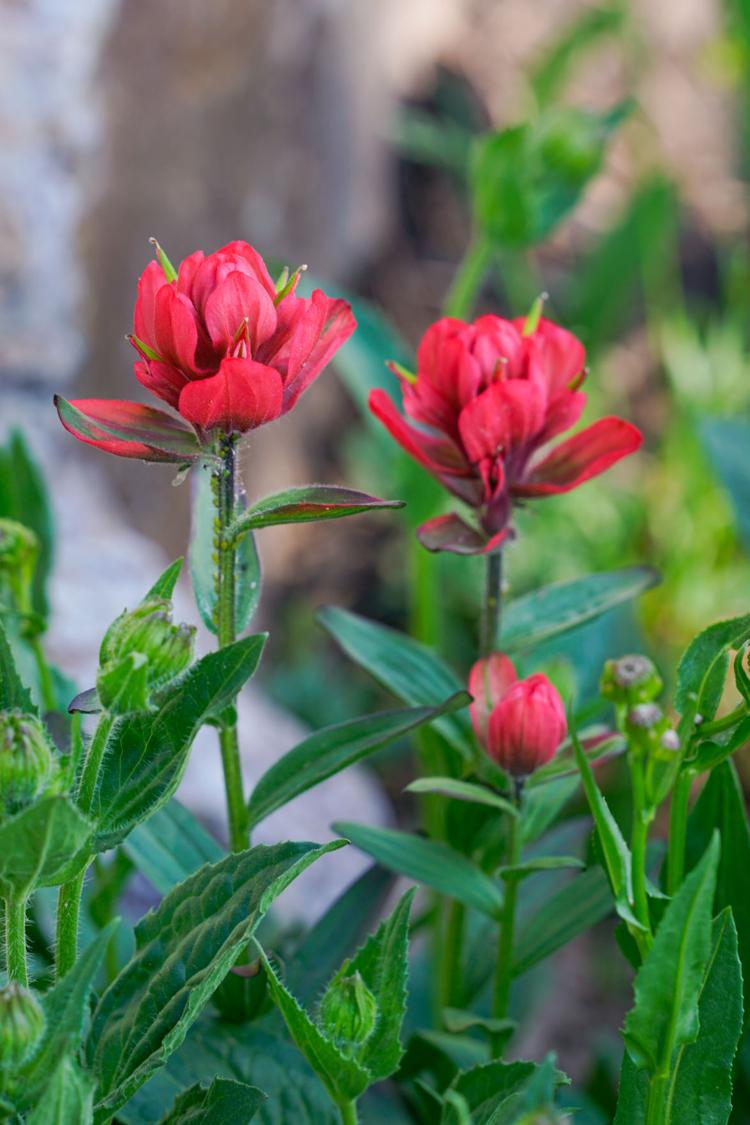 Scarlet Indian paintbrush, Castilleja miniata
This flower is so ubiquitous to Wyoming, one variety became our state flower. While the scarlet Indian paintbrush is slightly different than the Wyoming Indian paintbrush, they're both worth noticing. Scarlet Indian paintbrush grows across Wyoming's mountainous moist soils, meadows and creek banks. But don't just notice the red ones. Indian paintbrush comes in a rainbow of colors from deep red and orange to pink and even white.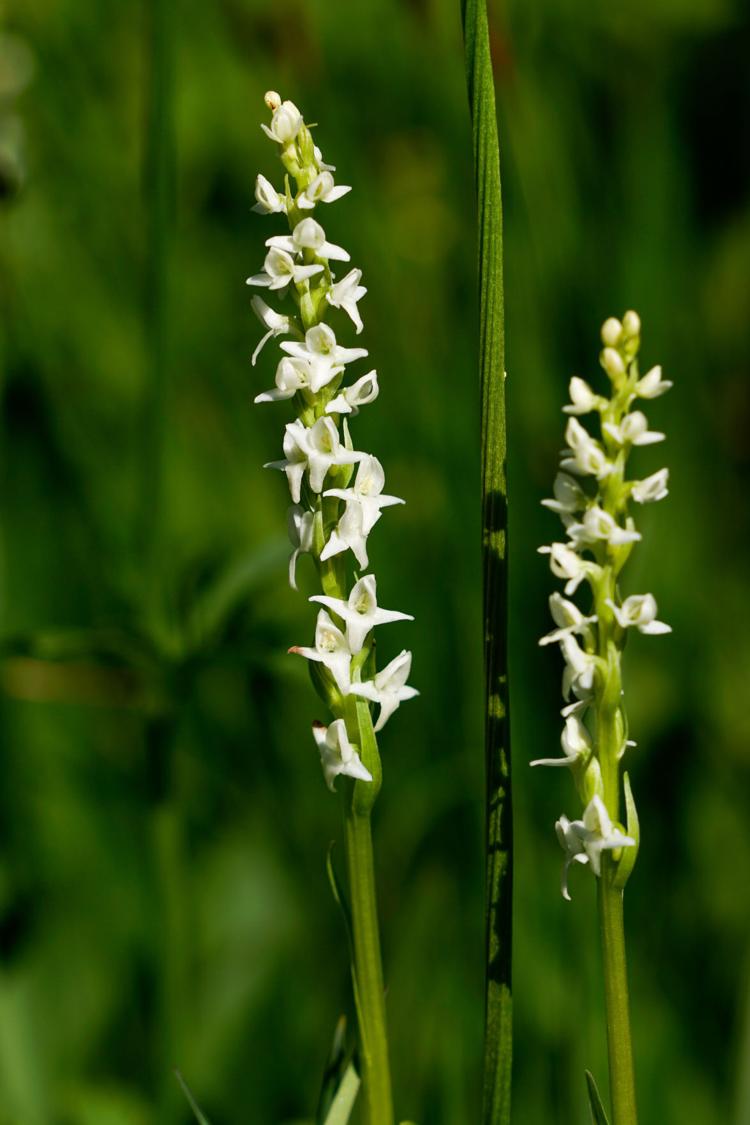 White bog orchid, Platanthera dilatata
It's understandable if from a distance these long, slender stalks look relatively unremarkable in a meadow filled with columbine, Indian paintbrush or clover. But look closer, and you'll see that the flowers are actually a member of the orchid family. Wyoming only has a small fraction of the tens of thousands of orchid species in the world. But the ones we have are stunning. Look for these dainty orchids in wet, marshy areas.
Hookedspur violet, Viola adunca
You'll need to slow down to notice these little bursts of purple nestled close to the ground, but they're worth the wait. Hookedspur violets begin growing early at low elevations, but continue up mountains following melting snow. Their lovely flowers are rimmed by heart-shaped leaves.
Pygmy bitterroot, Lewisia pygmaea
Another flower perched just an inch or so off the ground is the pink pygmy bitterroot. The lone flower is nestled in long, slender leaves. The carrot-shaped root is edible, according to the Forest Service, but the outer skin can be quite bitter. Unlike so many flowers blooming now that seek wet soils, find these in sandy and drier ground.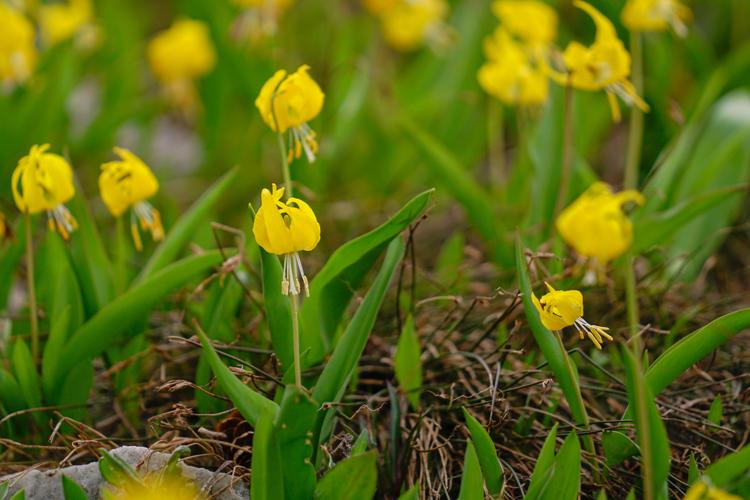 Glacier lily, Erythronium grandiflorum
Look for these bursts of yellow just after snowmelt in ever-higher elevations. Glacier lilies don't last long, but they bloom by the hundreds, covering the ground with their brilliant color. They're in the southeast and northwest and in some portions of Sheridan County, Sebade noted.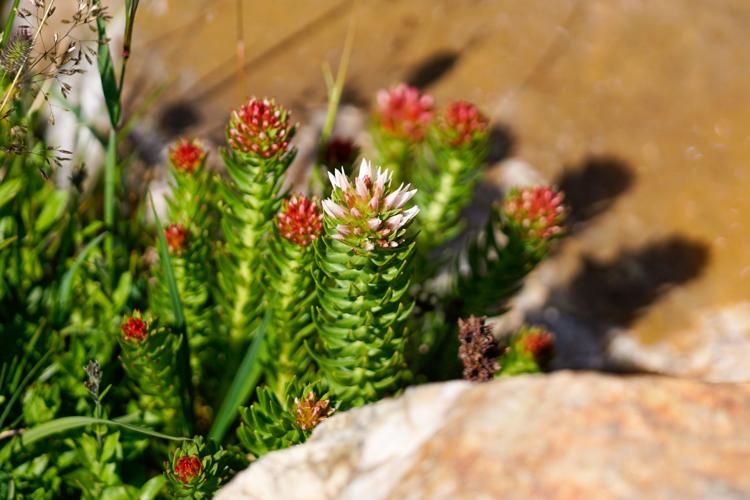 Rose crown, Sedum rhodanthum
This flower looks, as its name suggests, like a rose crown. The top has many petals packed together mixed with red petals, reaching up to the sky. It stands in contrast to its 6-to 8-inch green stalk lined with leaves. Find it in wet, high elevation areas.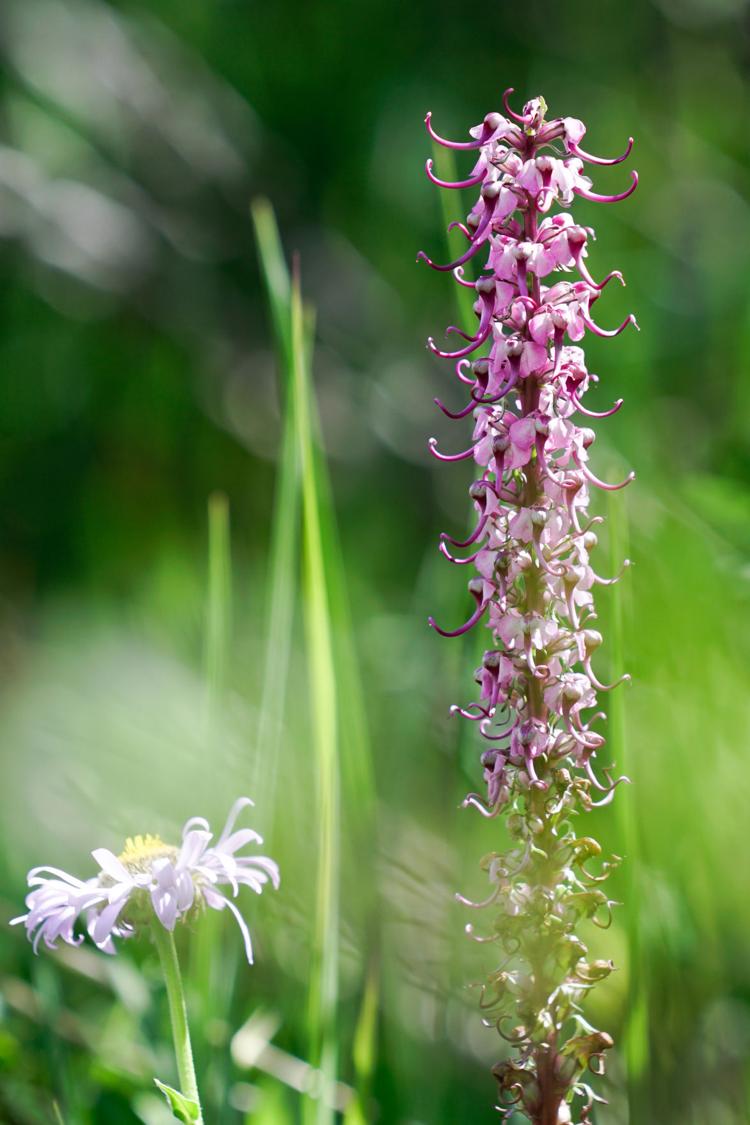 Elephanthead lousewort, Pedicularis groenlandica
Yes, those tiny flowers really do look like elephant heads. Can't see it? Look closer. Each one has big, floppy ears and a long trunk with a curl at the end as though it just took a refreshing drink of water.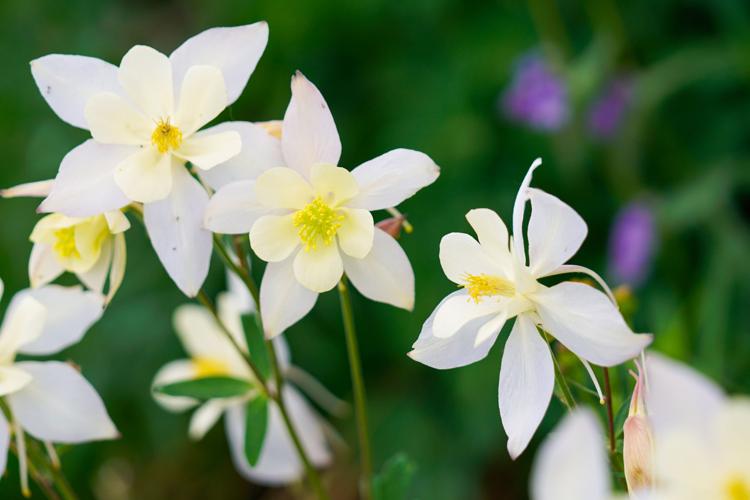 Colorado columbine, Aquilegia coerulea
This flower may be delicate, but don't underestimate its ability to withstand harsh conditions. The Colorado columbine, a member of the buttercup family, lives across Wyoming in moist areas such as meadows or rocky outcrops.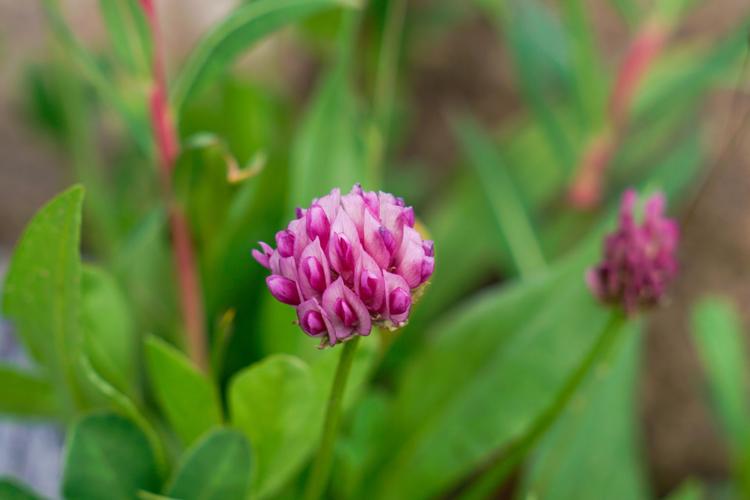 Parry's clover, Trifolium parryi
This perfect, purple and pink globe is a member of the pea family. It's a clover, so it will resemble many clovers found in fields and used as livestock forage, Sebade said. Look closely and you'll notice each of the small flowers is made of many even smaller petals. They're found largely in Park, Hot Springs and Fremont counties as well as the southeast corner of Wyoming.
Be the first to know
Get local news delivered to your inbox!