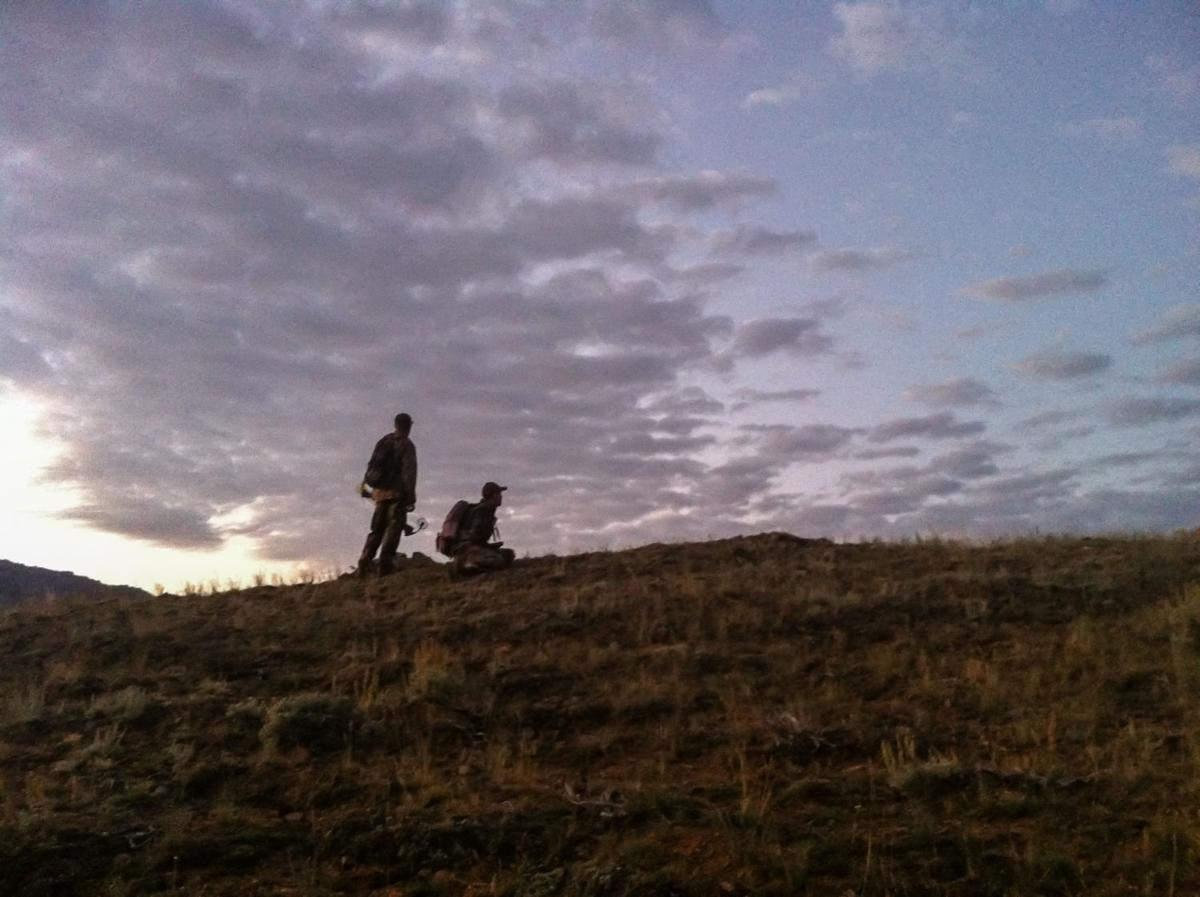 Hundreds are expected to gather Saturday in Casper to show their support for federal public lands.
The rally, organized by a coalition of outdoor and conservation groups, comes in response to a growing movement calling for the transfer of federal lands to states.
"Public lands in Wyoming create a unique quality of life here," said Chris Merrill, associate director of the Wyoming Outdoor Council. "They provide access and the ability to get outdoors in ways that you rarely see in other states."
And those public lands are under continuous attack, Merrill said.
In the past couple years, the Wyoming Legislature has considered a handful of bills addressing some kind of public land transfer. The only one to pass was a 2015 bill requesting a study of the feasibility of managing federal lands.
Some lawmakers are now proposing a constitutional amendment hoping to make the transfer of lands more palatable by writing in assurances that there be no net loss of land if the state assumes control, and that the land will be managed for multiple purposes including uses like energy, timber harvest and recreation.
"That's just the fantasy that could never come true. We couldn't afford as a state to manage these lands for access and for multiple use and all of the great uses that they're managed for now. The fire budget alone in certain years would make it impossible for the state to maintain ownership of the land," Merrill said.
"The pressure would always be in one direction, and that would be when times are hard, when funds are short, when the cost of management seems high, the pressure will always be in the direction of selling the land, and if the state were to take over public lands, the trajectory would be toward less public access, less public lands and more private ownership."
Long history
The push to give control of Forest Service and Bureau of Land Management lands to states is not a new one, said Chris Madson, a Cheyenne hunter and former editor of Wyoming Wildlife, the Wyoming Game and Fish Department's magazine. But the growing traction this time is concerning.
Since the early 1800s, when the U.S. government bought 800,000 square miles of land in the Louisiana Purchase, people have been discussing how to use, and who should run, public lands in the West.
Those involved in the debate often cite the Sagebrush Rebellion – a 1970s movement similar to what's happening today – as the beginning of the unrest. But, Madson said, that was only one of many attempts in the past to privatize these lands. And even if the current discussion is laid to rest, others will likely appear again.
You have free articles remaining.
"I think there's more than a grain of truth to the statement that familiarity tends to breed contempt," he said, explaining that those who have lived in the West most of their lives often forget the value and uniqueness of open land.
"I grew up in a place where you had to ask permission to leave the shoulder of the road," Madson said. "I came to Wyoming the first time when I was 10 years old. I got let out of the vehicle … and told that as far as I could see in any direction I could go. It is hard to explain to people who haven't experienced it what that kind of access to land can mean."
Trading bureaucracies
Support for public lands transfer often comes from a small group of lawmakers, Merrill said, which is why so many bills have failed in the past.
That's also why conservation groups, sportsmen and local businesses are holding the public lands rally Saturday. They want to celebrate open spaces and show how much support there is for public land, he said.
The groups also want to gather support before the Legislature's Select Federal Natural Resource Management Committee meets Wednesday to discuss the draft constitutional amendment, said Chamois Andersen, executive director of the Wyoming Wildlife Federation.
The draft bill specifies if the state could gain control of federal lands – which right now is illegal in the state's constitution – there would be no net loss of land and the state would maintain public access.
"We have heard the concerns voiced by the sportsmen and outdoor recreationist of Wyoming, therefore we are proposing an amendment to the Wyoming Constitution that if Wyoming obtains federal lands through a transfer those lands would be managed under four principles outlined in our constitution, should the amendment pass," read a letter written recently by Sen. Larry Hicks, R-Baggs.
In addition to no net loss of land, the other principles include managing the land as "state public lands" under multiple use and sustained yield and that all "trades, swaps, transfers, sales and acquisitions would only be done where public access would be maintained or improved."
But Wyoming would not have enough money to manage public lands that way, Merrill said. The federal government can operate with multiple uses because money to manage the land comes from across the country.
And ultimately, even if Wyoming did gain control of federal lands, the transfer would replace one bureaucracy with another, said Nick Dobric, Wyoming field representative of the Theodore Roosevelt Conservation Partnership.
"Why do they expect one agency to do a better job than another agency? We should be looking for solutions rather than working on these ideas that have little chance of passing and have limited public support," Dobric said.
"Wyoming hunters and anglers see that their access to the public lands they hunt and fish is in jeopardy and they aren't going to stand by quietly."
Follow Managing Editor Christine Peterson on Twitter @PetersonOutside