Despite spending most childhood summers a stone's throw from Yellowstone National Park and dedicating much of her career to photographing bison, Livingston, Montana-based photographer Audrey Hall never tires of seeing the iconic animal in the wild.
"Aesthetically I love bison," she said. "I love their shape, their environment and spending time with bison. It's amazing to see their behaviors and how they interact."
Bison, which can weigh up to 2,000 pounds and stand up to six feet tall, went nearly extinct by the turn of the century.
The large but agile animal — they can run up to 35 mph and quickly toss a tourist — made a comeback after concerted conservation efforts and now some 30,000 bison live in public and private herds and nearly half a million are raised as livestock across North America.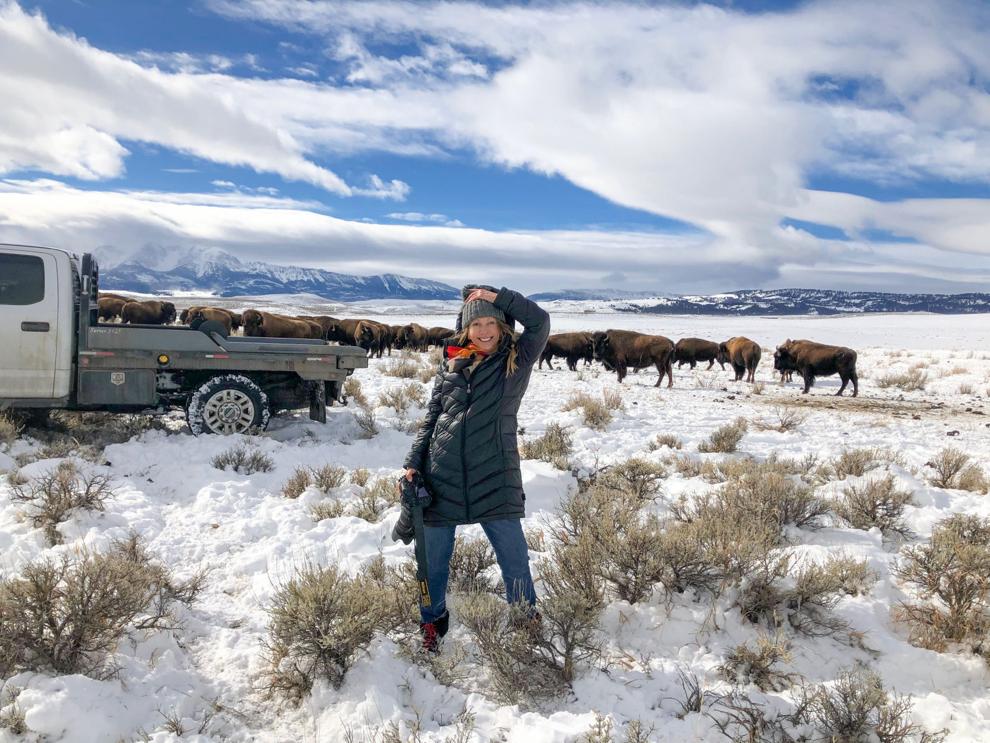 Hall, whose photography and fine art repeatedly features bison, is set to publish a coffee table book "Bison: Portrait of an Icon" in March.
The book displays Hall's photographs of bison from across the Great Plains and Mountain West.
"'Bison' was basically created to fill a gap in the book world," Hall said.
The book is driven by Hall's artistic and photojournalistic images of the stately animals, paired with an extended essay from author Chase Reynolds Ewald that follows the animals' history, including the species' near extinction and comeback and its cultural significance to the identity of the American West.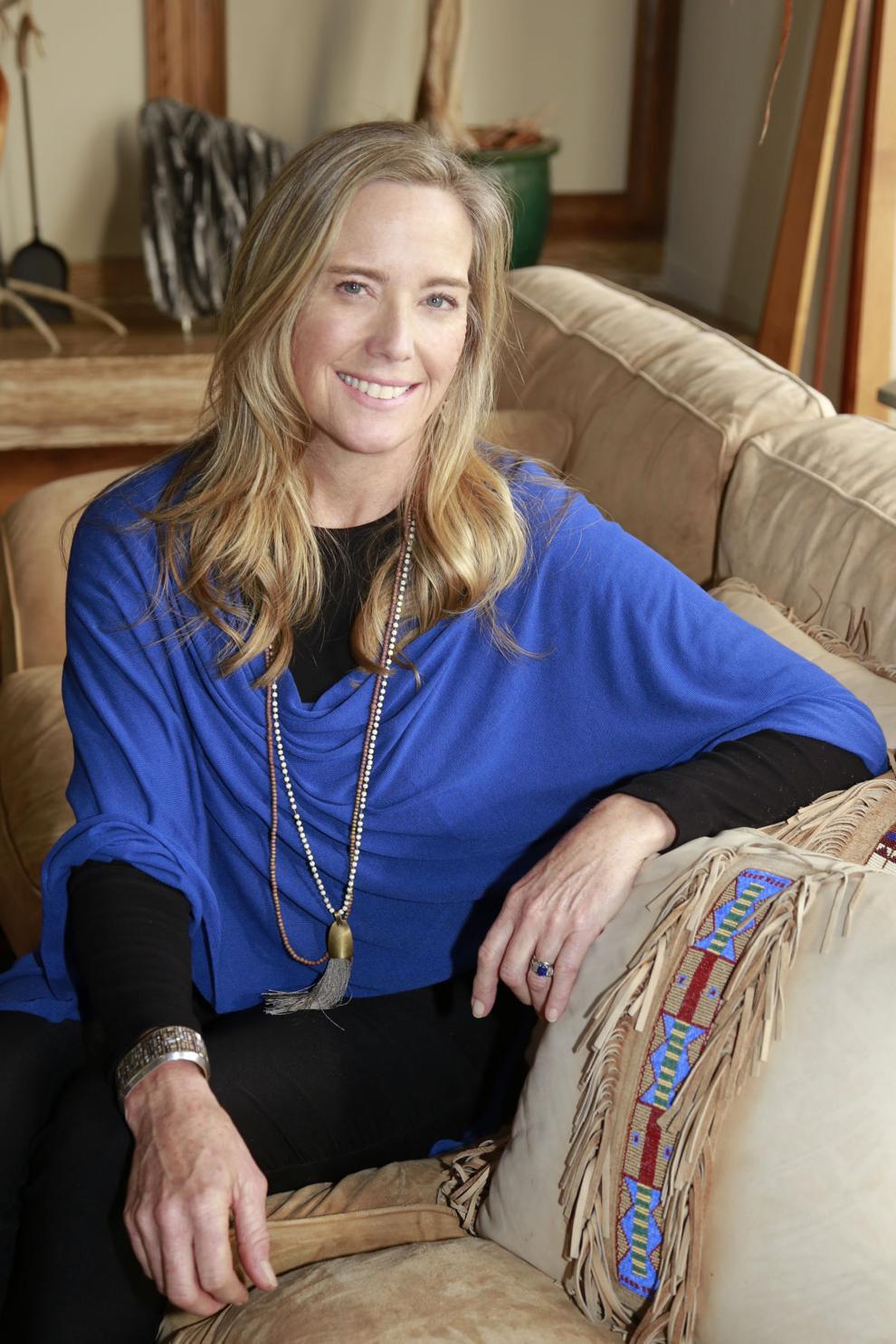 As a coffee table book on the majestic animals, it's the first of its kind, Hall said.
"I'm still dumbfounded that this is the first coffee table book (on bison), it doesn't seem possible," Hall said.
The book is a blend between an art and a natural history book, Ewald said.
"We touch on art, Native American cultures, we explain what happened to bison before the turn of the century when they were decimated," Ewald said. "We talked to a lot of people around the West and the Plains that work with bison."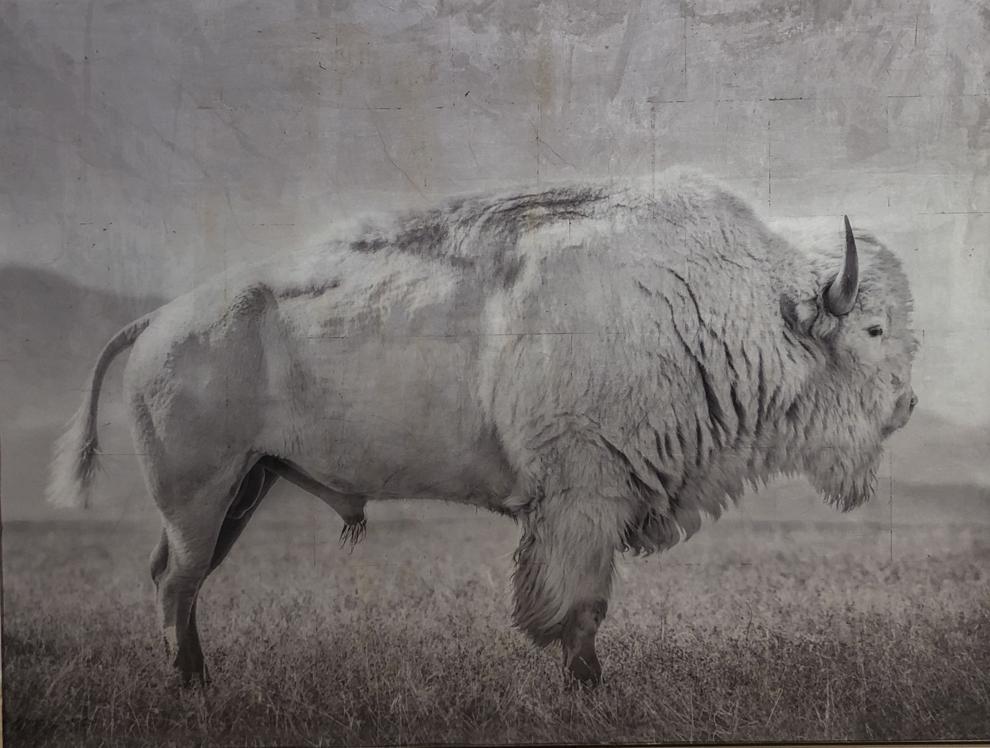 "They've always been there and been an influence and presence in my life," Hall said. "They're so otherworldly and they feel prehistoric, like they're just part of the earth."
While Hall had begun photographing bison long before approaching her publisher, work began in earnest after she and Ewald signed a contract with their publisher early last year with a summer deadline of June 2020. Then the state went into lockdown.
"We signed the contract and I thought 'uh-oh how am I going to do this if everything is closed?'" Hall said.
Hall had been photographing bison in Yellowstone National Park in February, prior to its closing and she took photos of the large animals on the Blackfeet Reservation and Hot Springs State Park in Thermopolis, Wyoming, prior to the pandemic.
Coordinating summer photo shoots at various private ranches across Montana, Wyoming, South Dakota and the American Prairie Reserve was difficult, Hall said.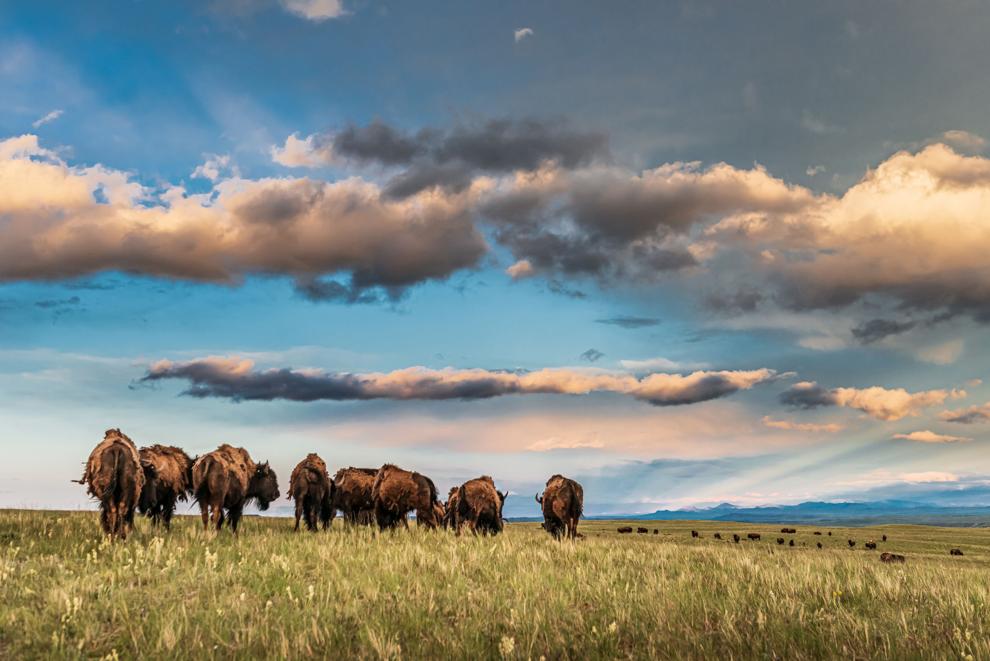 It also made putting the book together more difficult for the pair.
"We don't need to be together. Audrey takes photos and I write and interview, but we usually do meet up and go on shoots together. It makes the book richer and better and it's more fun. This time it wasn't possible," Ewald said.
Because they worked remotely, and Hall spent her summer "so obsessed with photos of the animals," she wasn't able to do a deep dive into research like Ewald. It made viewing the finished project more rewarding for her.
"It was interesting to go through the whole book," she said.
The book goes on sale March 23. A portion of all presale proceeds will go to benefit the American Prairie Reserve.
"Hopefully people will realize bison are here and part of the western experience," Ewald said. "Bison are an incredible animal and worthy of preservation, of our awareness, and worthy of us making room for them."
It's Ewald and Hall's sixth book published together.
Ewald describes how the two met as "through osmosis," often inhabiting the same art spaces in Wyoming and Montana, and both contributing to similar publications.
Eventually, the pair began collaborating.
Ewald was raised in a Connecticut suburb. She was exposed to the western lifestyle though summer camps in Jackson Hole as a child, and fell in love with the way of life. After college she worked as a ranch hand and outfitter, and for eight years ran a nonprofit ranch in Wyoming.
She now lives in Tiburon, California. She's authored 12 books, freelanced for numerous western and outdoors publications, and is currently senior editor of the Western Art and Architecture Magazine.
Hall came to Livingston by way of Cooke City. Born in Brazil and raised in Michigan, Hall spent summers in a Cooke City cabin with her parents.
As a teen she worked odd jobs around Cooke City, spending free time in the park and the Beartooth Mountains.
While living in Bozeman, attending Montana State University, she eventually made her way across the hill to Livingston for an art exhibit. She loved the art scene there and struck up permanent residence in the early '90s.
While neither Ewald nor Hall originally come from the West both their formative years were shaped by Wyoming and Montana, respectively. For both it started a fascination with cowboy culture.
"There's a thread of women who have experienced the West as kids and it's very formative," Hall said "It helps make you a strong, adventurous person. I feel like the more people that I meet that have this similar experience are all incredibly resourceful, strong, fun, adventurous and down-to-earth people."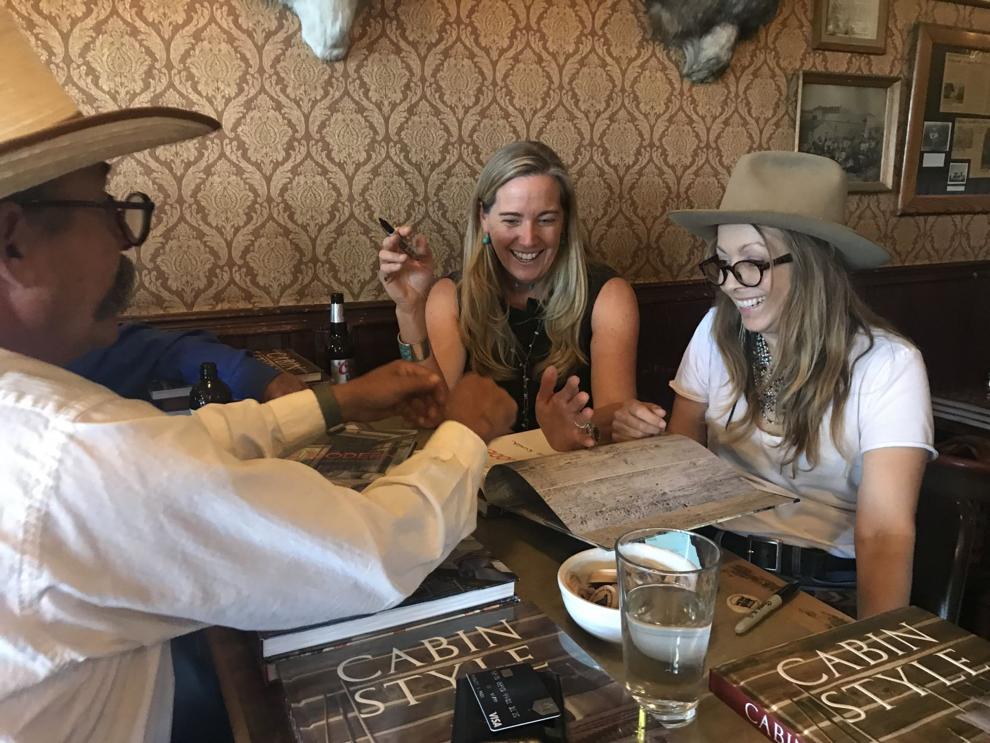 Although all of their books have centered on Western ideals, this book is a departure from their previous work which have focused on western architecture and interior design.
"As the writer, I hadn't tackled anything like this before," Ewald explained.
The story of bison, exploitation and near annihilation, is tied extremely closely to the history of the West. Tying in historical and cultural elements while writing in a literary, artistic style was a challenge, she said.
Ewald's extended essay includes contributing voices of different backgrounds and perspectives, like former poet laureate and member of the Crow Nation Henry Real Bird, to fill in the gaps that Ewald and Hall were not able to tackle."
This is not a definitive book on any of these particular threads," Ewald said "There's lots of places to do a deep dive but it's not that kind of a book. The photos carry the book and the writings try to evoke the power and importance, beauty and majesty of this ancient creature."



Photos: Wounded Marine veteran gets a chance at bison harvest
22 animals to look for in Yellowstone (and your odds of spotting them)
Rocky Mountain elk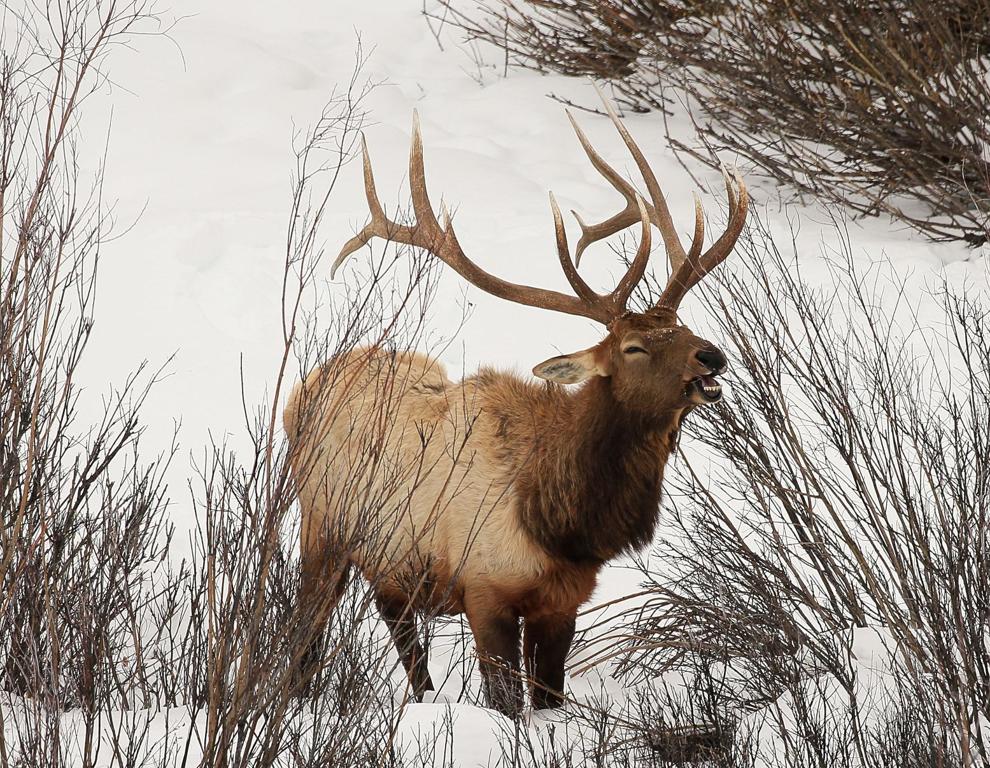 Northwestern gray wolf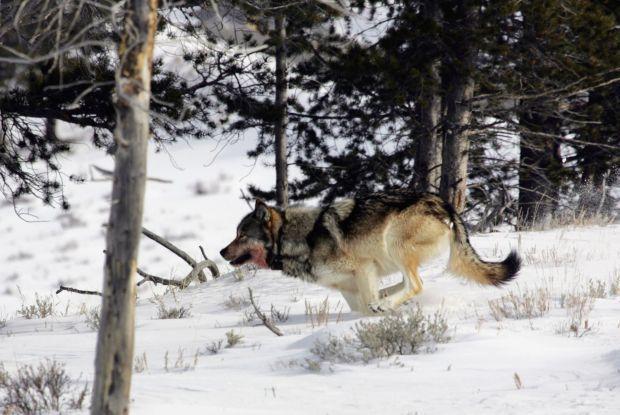 American bison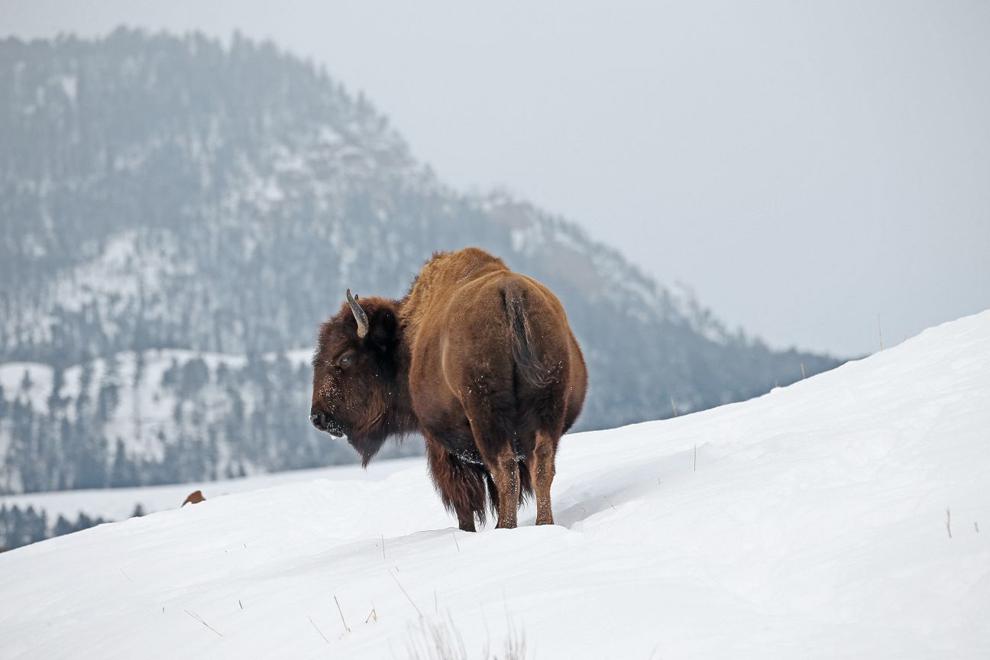 Grizzly bear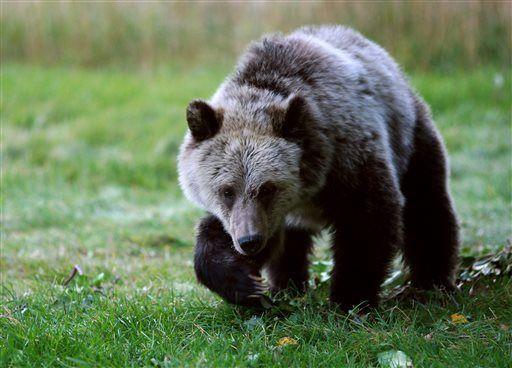 Black bear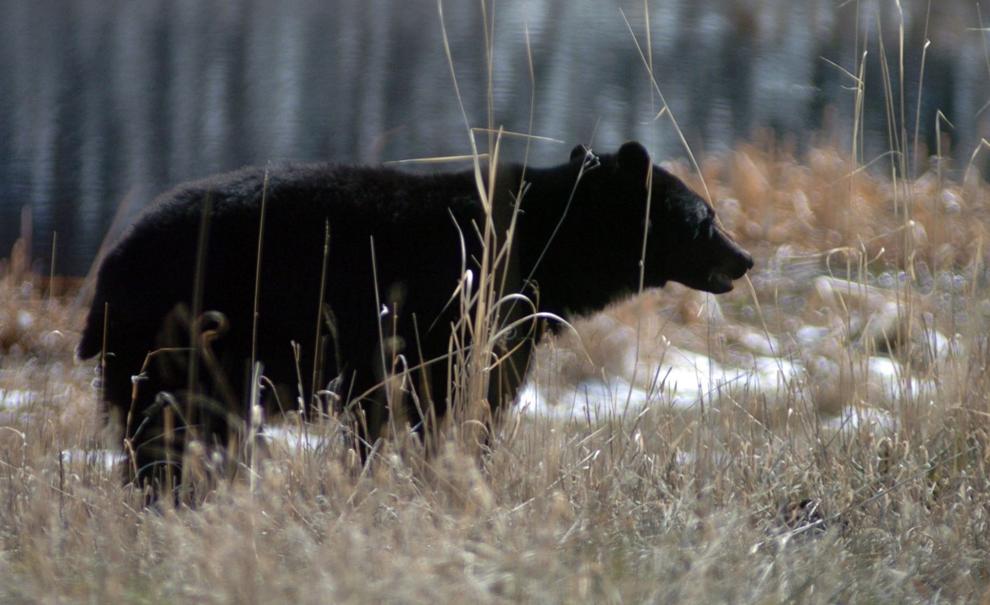 Bighorn sheep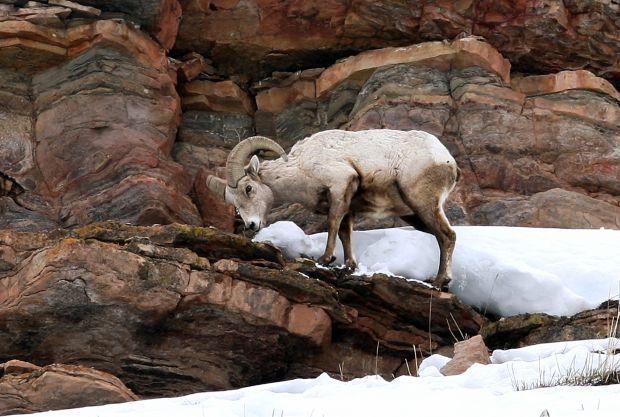 Bobcat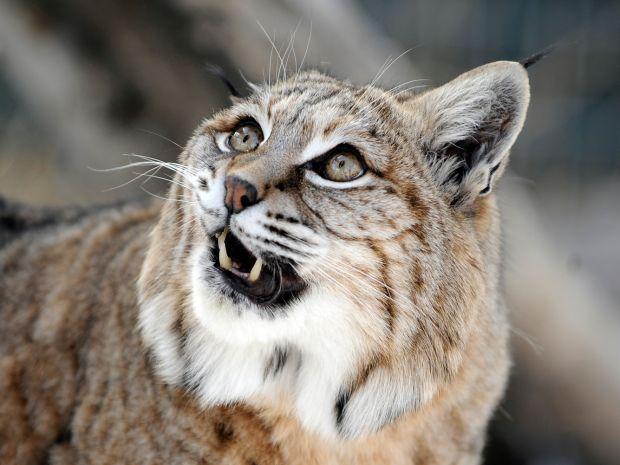 Canada lynx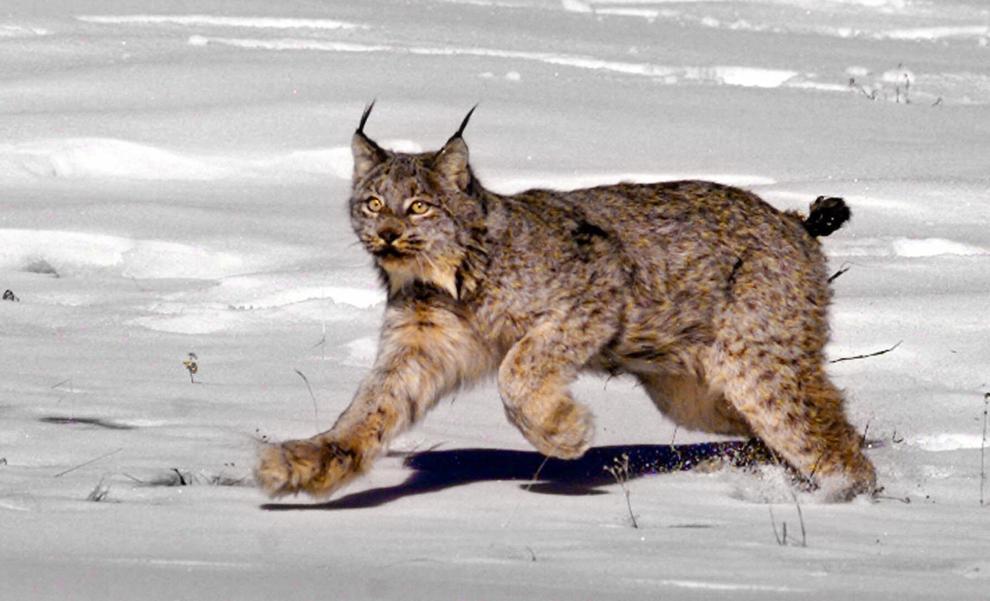 Coyote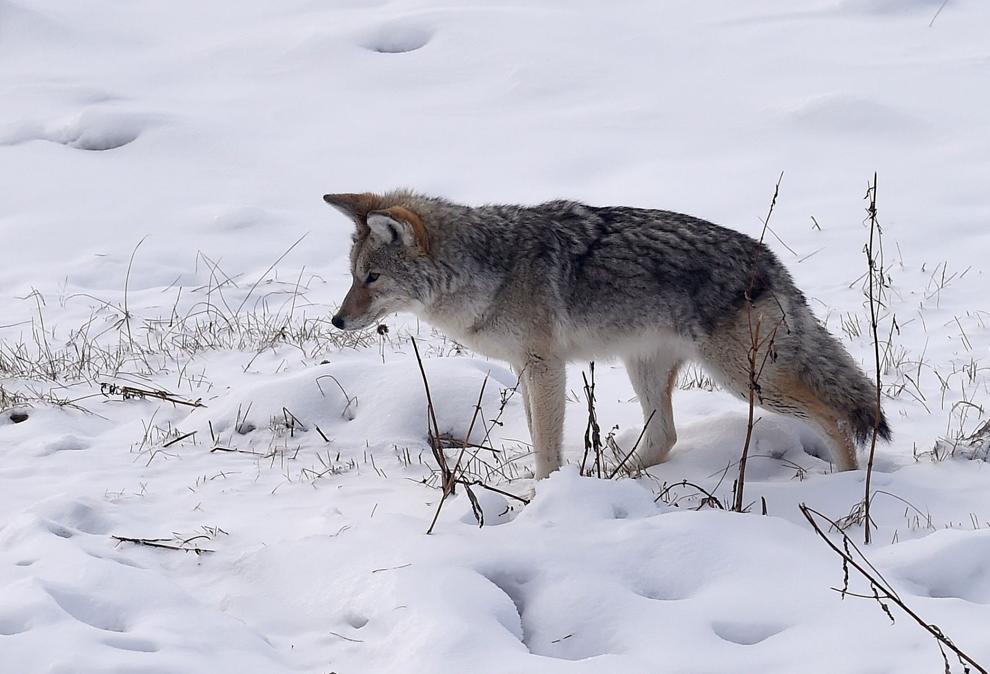 Shiras Moose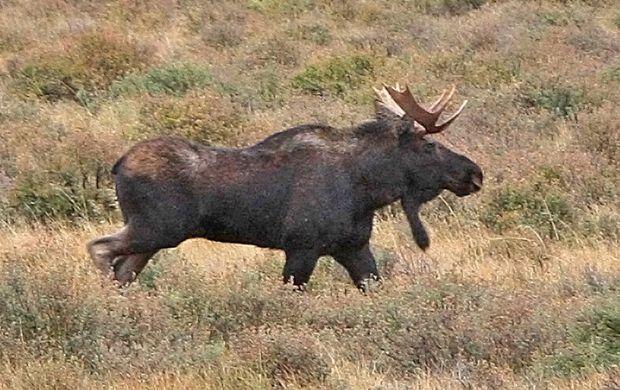 Mountain lion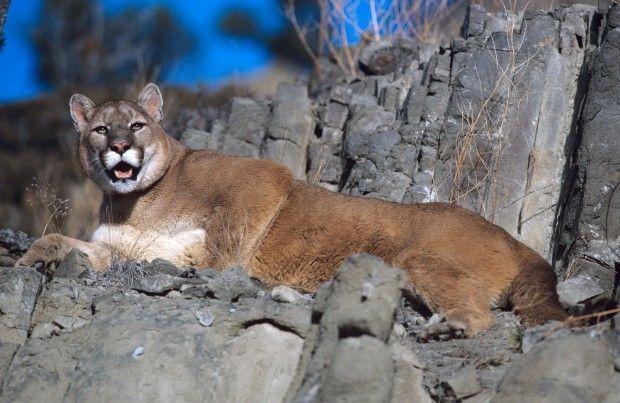 Red fox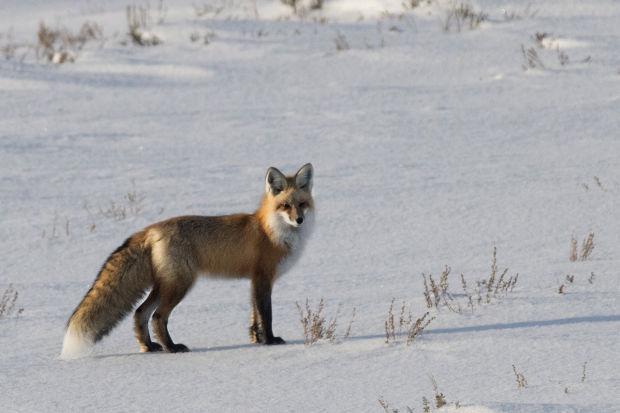 North American beaver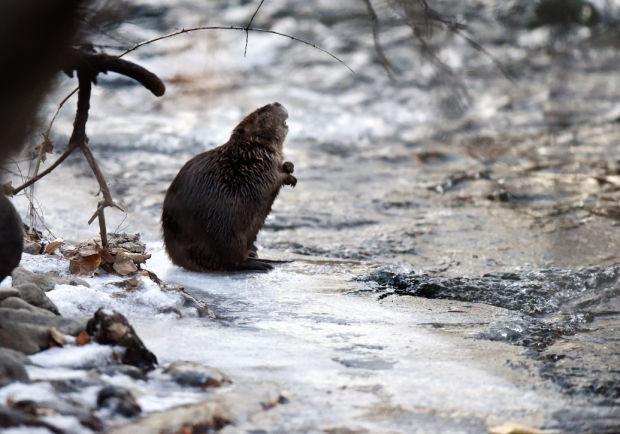 Snowshoe hare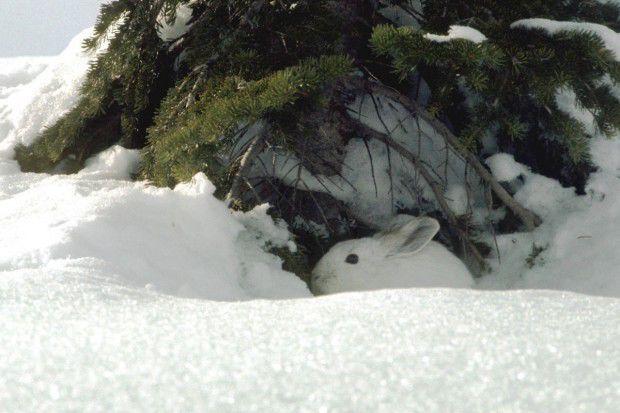 White-tailed jackrabbit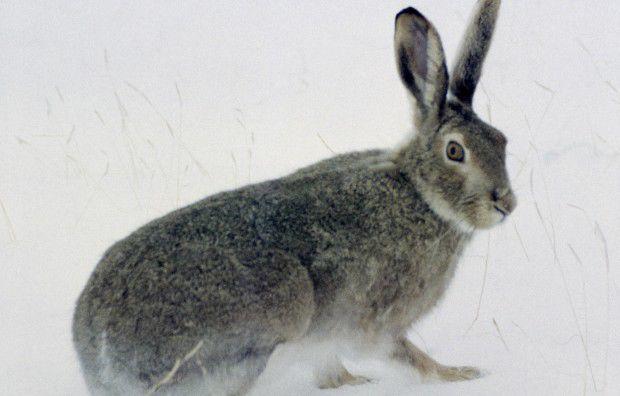 Jackalope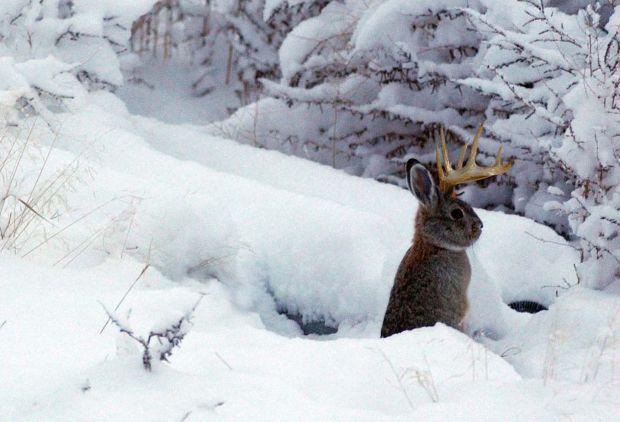 North American porcupine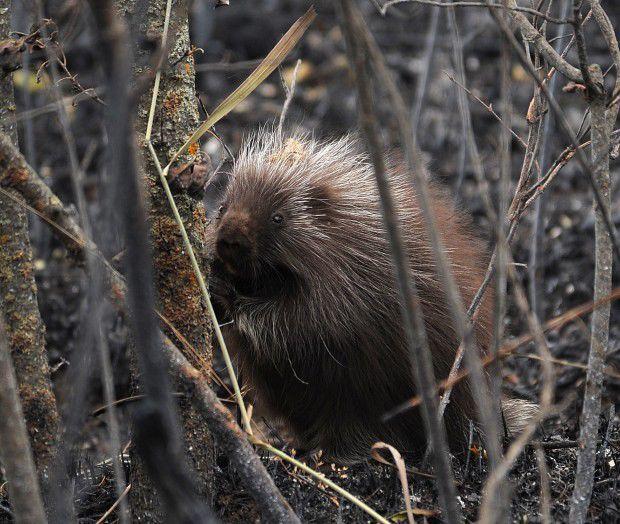 Bald Eagle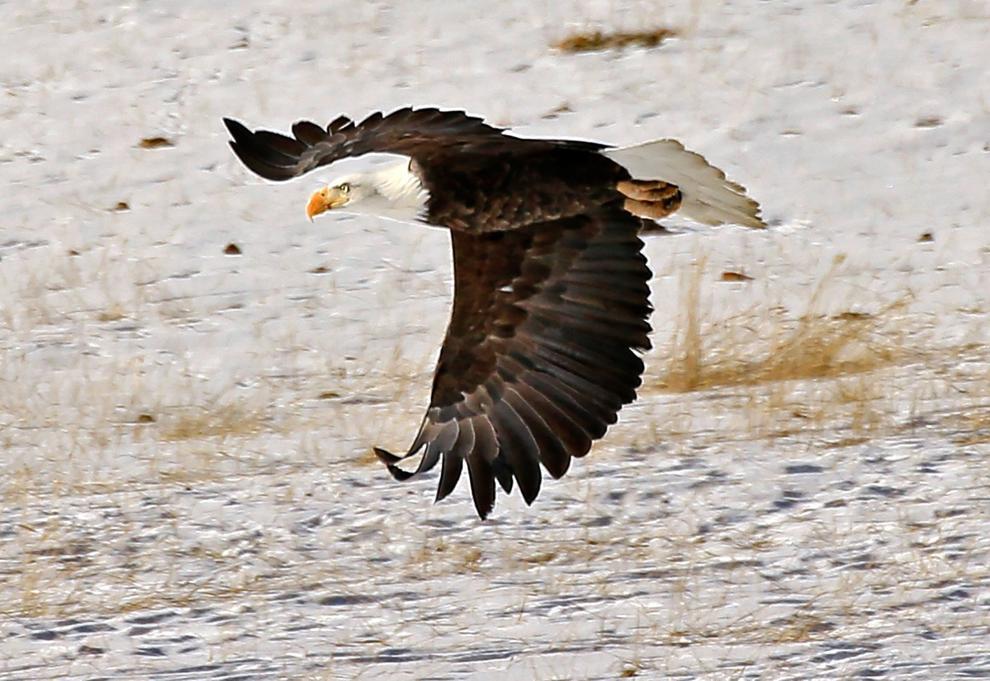 Golden eagle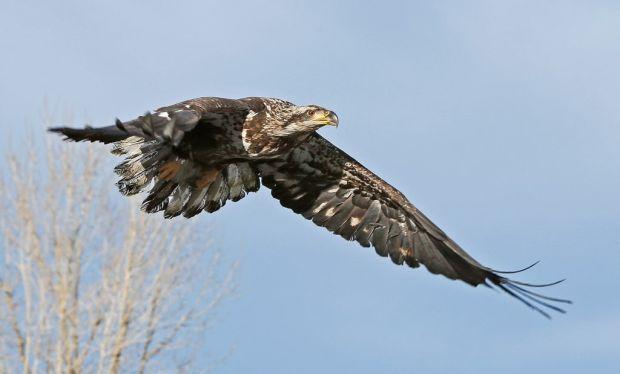 Great horned owl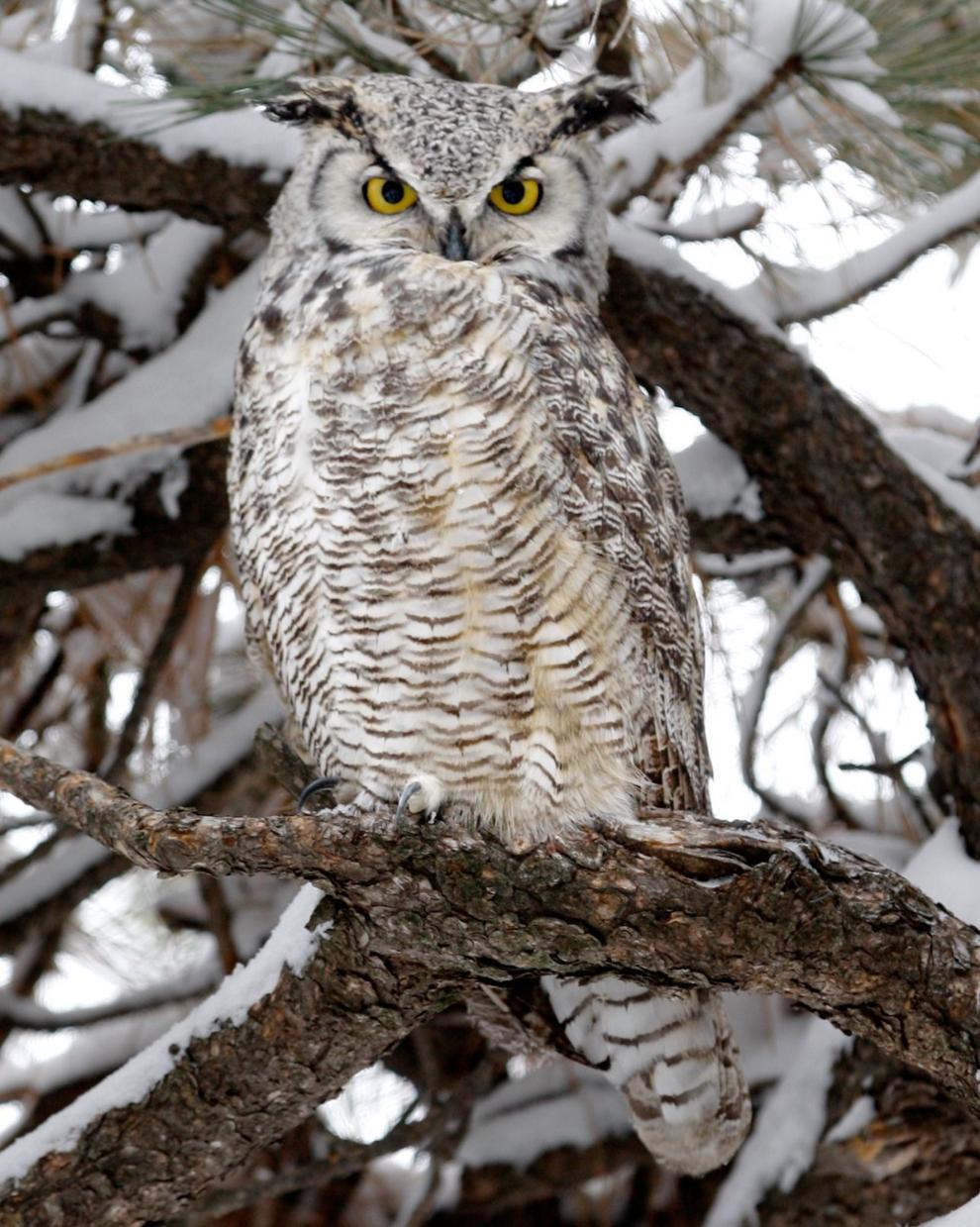 Trumpeter swan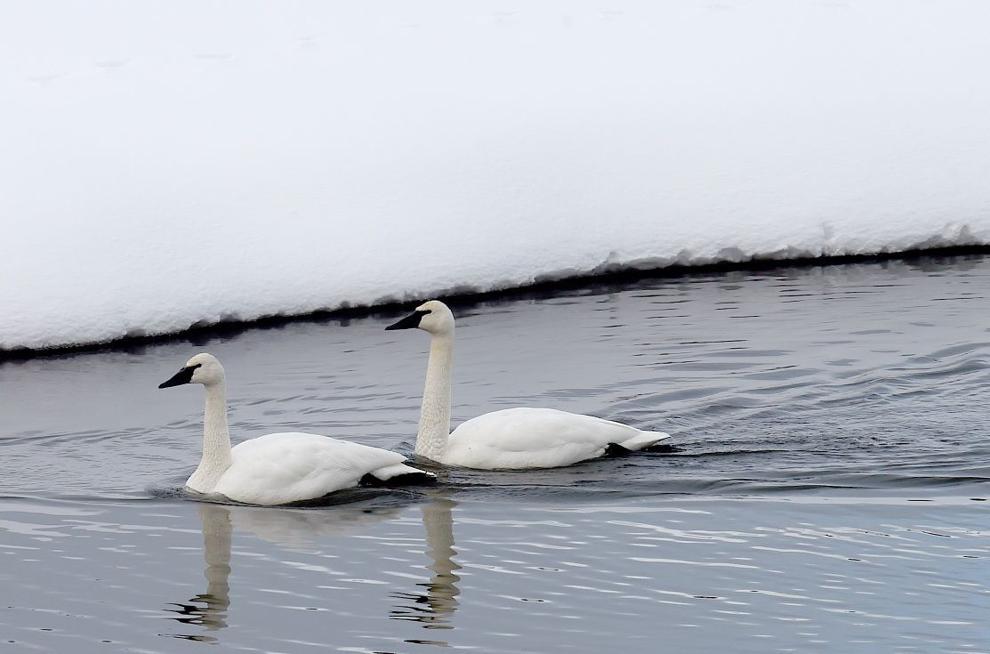 Sandhill Crane