August of last year led me to Montana — Billings, Red Lodge, and Bozeman in particular — while fulfilling my obligation as a Wyomingite to visit Yellowstone. It was going to be my great pilgrimage. The thought of eight days alone on the road, at the time, was thrilling.
Here's the "but" you saw coming.
I failed. I made it three and a half days. I left on a Thursday morning and got home around 2 a.m. that nearest Sunday.
After I left Billings I found myself utterly alone. What I felt wasn't fear, even though I was mucking about in bear country, it was sadness. I discovered that having someone with me to share the adventure was the whole point of things.
There wasn't a soul around to enjoy the vistas of the Beartooth mountains or take part in my Shoshone shenanigans.
I left Red Lodge at 9:30 a.m. and spent the next 16 ½ hours and nearly 700 miles making my way home because I couldn't stand being alone anymore.
Don't get me wrong; I enjoyed the trip. I've now seen firsthand the insanity of some Yellowstone tourists. I sat in a clearing trying to spot a marmot who was entirely displeased with my presence judging by his caterwauling. I saw lakes and valleys that few others have ever taken in. I was enshrouded in majesty.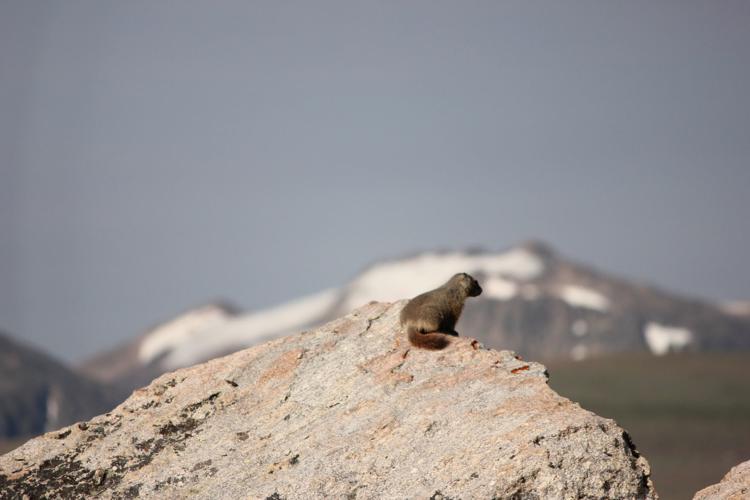 I was made a better person by this adventure. I realized that I was wrong to believe that I'm good on my own, and that I'm really not built for epochs of solitude. I was forced to get honest with myself.
Those three and a half days were shock-and-awe on my emotions and my worldview, especially the lens I use to see the great outdoors.
Sitting alone on a plateau in the Beartooths made me understand how much we need each other. Away from the noise and the people making it, I learned just how much those people mattered to me and how important it is to share experiences in the natural world with others.
I returned to Montana this July, with a friend this time; well, she's family really. We made our way to Bozeman to catch a Trampled by Turtles concert. I took her over the Beartooth Pass and back home on the Chief Joseph Scenic Byway.
We spent five days just being a part of this world.
We discovered a village of boulders occupied by marmots and wildflowers, took in the vista of three pristine, hidden mountain lakes and risked falling in a bog to catch a snake. I forgot spoons for soup so she fashioned some out of forks and tin foil. At our lakeside campsite we waged a war against mosquitoes that ended in a stalemate. We slept in the back of my pickup and woke to sunrises and the erie call of sandhill cranes.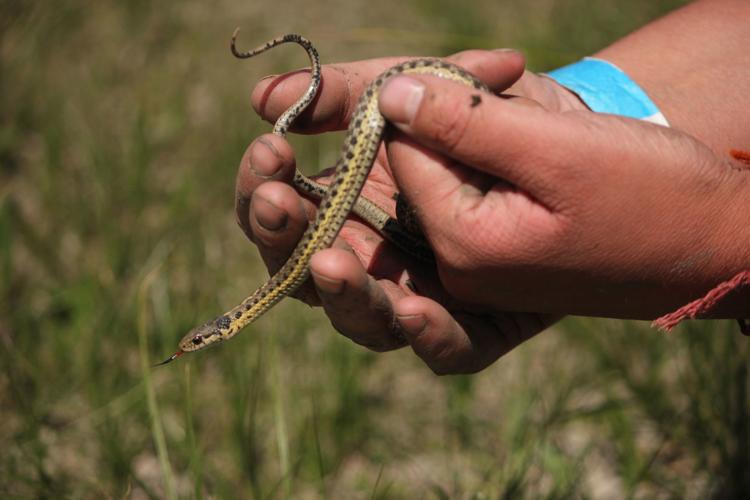 We made nameless friends of the people we met along the way from here to Cooke City and on into Cody. Those faces I will not soon forget and those stories I hope to keep forever.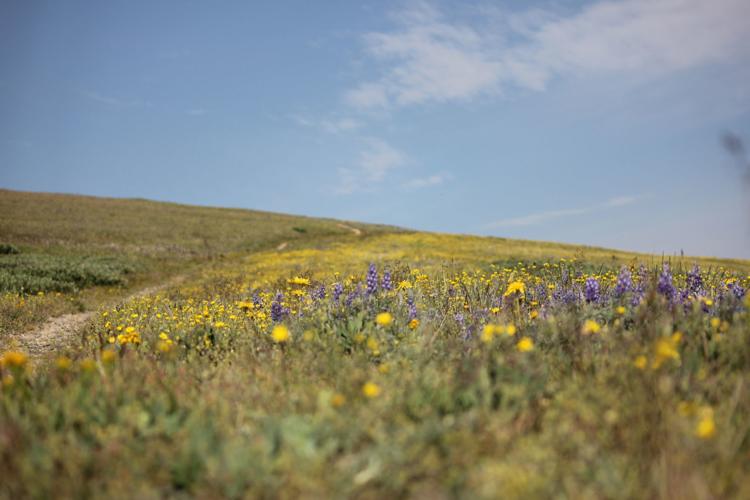 We sat on a hill not far from the Cody rodeo grounds watching the moon rise and listing things we love, like the wind in a canyon and a best friend's smile. That I will never forget.
I know a lot of things, some useful and some not, and now I know something else. It may be the most important thing I've ever learned to survive. It's lonely ahead; take someone with you.