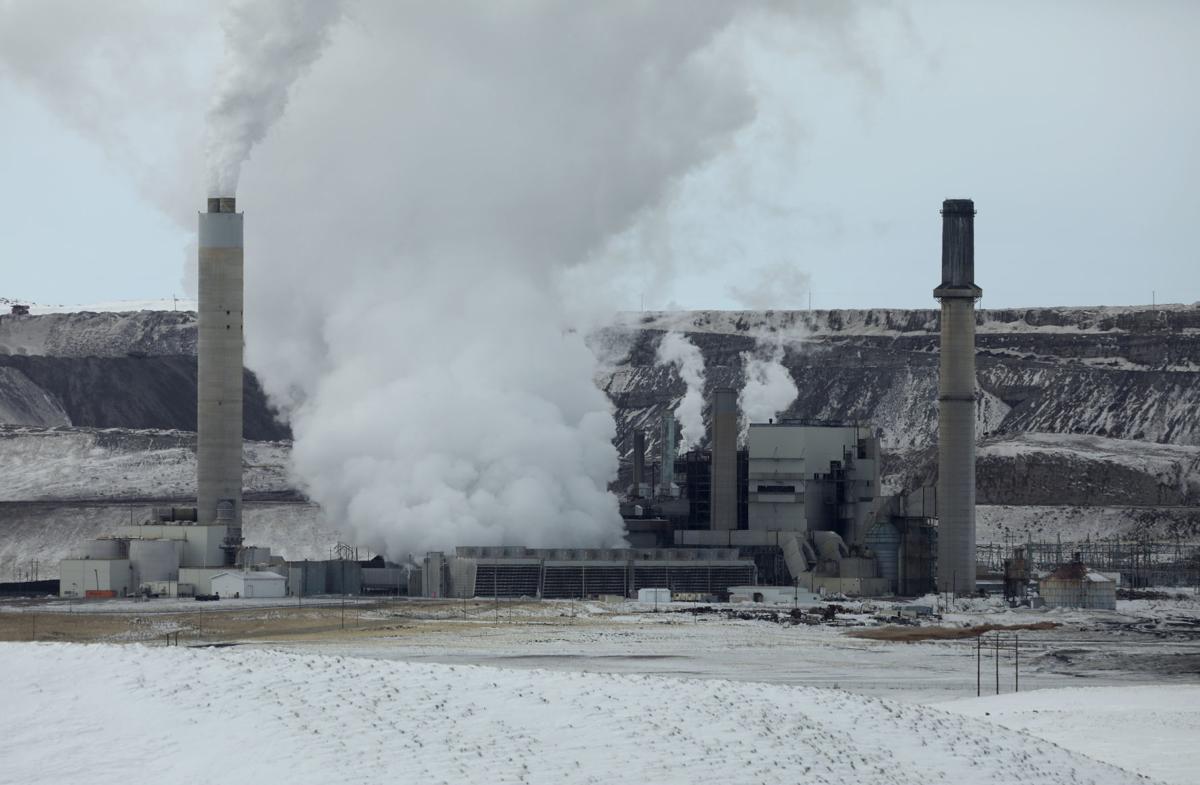 The largest utility company in Wyoming is delaying the release of a plan for its coal plants because of complications in data modeling, it announced Monday.
The anticipated study will forecast the economic viability of PacifiCorp's 72 generating facilities by considering how changes to energy regulations, prices and technology could affect ratepayers' electricity prices.
The results, which will now be released Oct. 18, could have big implications for Wyoming consumers relying on Rocky Mountain Power's electrical grids, not to mention the state's miners employed at the company's coal units. The data could also influence the company's decision whether to accelerate the retirement of some of its coal plants, a possibility that has fueled widespread concern among Wyoming lawmakers.
Although stakeholders have largely accepted the company's announcement, environmental groups expressed concern, citing continued delays in retiring coal plants already deemed costly to consumers.
"Through technical modeling, the IRP (integrated resource plan) process is set up to ensure that ratepayers pay the lowest price for electricity," University of Wyoming economist Rob Godby said. He has participated in monthly calls with the company since January.
"(PacifiCorp) has chosen in their IRP to simulate the conditions of the (electrical) grid and figure out which plants are most expensive to operate and which plants could be replaced with cheaper options," he added.
New market conditions or shifting energy policies could make the cost of keeping coal plants open outweigh the benefits.
Because PacifiCorp has a foot in half a dozen states, each with unique regulations and ratepayer interests to comply with, getting accurate and comprehensive results in the study is crucial, Godby continued.
Plans to announce the results this week shifted when the company admitted it found errors in the calculated reclamation costs of the Jim Bridger facility, located in southwest Wyoming. The company shared the consequences of the delay during a conference call Thursday with stakeholders.
"We pretty quickly understood the mistake, because this was affecting dispatch at the Bridger facilities that was unintended and not accurate," a representative for PacifiCorp said on the call. "While we are certainly not happy to delay things, we are glad we caught it. … We want to make sure we have everything right so we can make appropriate decisions."
PacifiCorp must make regular, fixed payments for mine reclamation costs at its Jim Bridger facilities. In its analysis this year, the company programmed the amount of reclamation payments based on the output of the Jim Bridger unit, causing an incorrect price.
Dozens of stakeholders have been privy to the development of PacifiCorp's resource plan this year, including Shannon Anderson, attorney for the Powder River Basin Resource Council, a landowners group.
"(PacifiCorp) has taken this charge seriously," she said of the resource proposal process. "It's in everyone's interest to get the data right (because) it has big consequences. It's good that they are taking the time to get the right answers. It's hard because it's a very complex system."
The resource plan, conducted every two years and updated annually, provides a road map for the company's future. The Wyoming Public Service Commission has granted extensions to the company's analysis multiple times this year. The company submitted another request for extension this week.
"The mandate under the law is least cost, least risk planning. How do you build a power grid for ratepayers?" Anderson said. "That is the question on the table."
It's not easy to determine if depreciated coal plants need to be retired due to their lack of economic viability, she added.
A preliminary analysis released by the company in December found 13 of its 22 coal units, including Wyoming's Naughton and Jim Bridger facilities, would shift higher costs onto ratepayers if continued, according to the study. About one-third of the company's owned generating capacity already comes from wind, hydro and geothermal energy sources.
Earlier this year, Wyoming lawmakers passed a bill, Senate File 159, requiring utility companies to attempt to sell, rather than retire, declining coal plants in an effort to prevent more facilities from closing.
Environmental groups like the Sierra Club have led a sustained call for more transparency about the fiscal and environmental costs of coal plants from the company. Despite results suggesting ratepayers would save significant money as well as curb carbon emissions if several of the company's coal plants were retired, PacifiCorp has continued to delay the proposed retirements and withheld important information, advocates said.
"PacifiCorp has been studying the high cost of its coal plants for close to a year, but it's still finding costly errors that amount to tens or hundreds of millions of dollars," Christopher Thomas, senior campaign representative of the Sierra Club, said in a statement. "We hope it will not walk back plans to save its two million customers money by replacing its expensive coal with clean energy like wind, solar and battery storage."
But according to representatives of PacifiCorp, the decision to delay the release of its proposal was simply because it made a mistake in its modeling process.
"It's important for folks to know that this process is simply for the benefit of customers," said Spencer Hall of PacifiCorp. "The delay is entirely related to the modeling and (meeting) our obligation for our customers in six states. It's a clarification that I hope folks will understand. All of the stakeholders agree that getting it right is the most important and it is not political."
An additional public meeting will be held Sept. 5 and 6 to update stakeholders.
Be the first to know
Get local news delivered to your inbox!