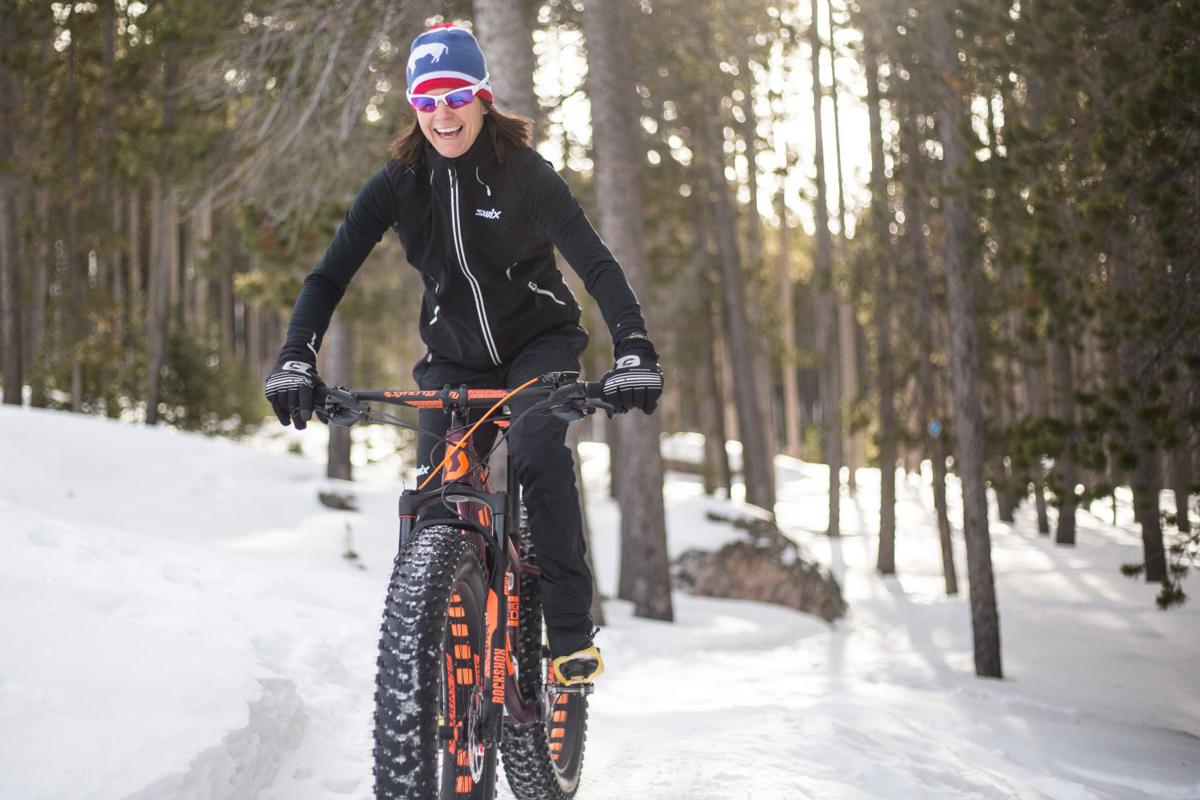 Wyoming is expected to announce the creation of an Office of Outdoor Recreation at a legislative committee meeting Monday, WyoFile has learned.
Sources close to and familiar with the Governor's Outdoor Recreation Task Force anticipate the announcement will be made in front of the Joint Travel, Recreation, Wildlife and Cultural Resources Interim Committee that meets Monday and Tuesday in Cheyenne. A state official would not confirm any announcement, saying confirmation would be premature and improper before the lawmakers' committee is briefed.
But a 46-page report from the governor's task force recommends rebranding the Department of State Parks and Cultural Resources to prioritize statewide outdoor recreation. The report is posted on the department's website and was unveiled Thursday at the SHIFT outdoor recreation conference in Jackson.
Either Gov. Matt Mead or the Wyoming Legislature could rename the department, expand its charter and direct it to prioritize outdoor recreation as recommended, said Domenic Bravo, administrator of the state parks division of the Parks and Cultural Resources department. He and department director Darin Westbay are on the travel and recreation committee's Monday agenda to deliver the report, which has been a year in the making.
"We're just going to present [to the committee] what the different recommendations, options are," he told WyoFile. "We'll see what the committee is feeling. The biggest thing is including everybody from all different leaderships.
"I think making sure we elevate outdoor recreation into some form within our department is critical — we are primed for that."
Regarding a potential announcement, "It would be premature to have anything come out before [the committee meeting,]" Bravo said. "I'd hate to preempt anything."
In addition to restructuring the parks and cultural resources department, the report recommends directing the Wyoming Business Council to focus on recreation as it does with agriculture and industry. The council should prioritize outdoor recreation as a growth target industry, the report says.
In all, the report makes 11 recommendations, including attracting and retaining outdoor recreation businesses and improving, expanding and maintaining digital and physical infrastructure that connects communities and local businesses. Mead announced the creation of the task force a year ago at the SHIFT festival. The report comes at a time when the state is struggling with faltering mineral revenues and seeking alternatives to replace those losses.
Time is right?
Is it time for Wyoming to have an Office of Outdoor Recreation? "It's time for every state to have one," said Brett Prettyman, Intermountain communications director for Trout Unlimited. "It is important to recognize the value of recreation.
"So often that's the only thing that matters to the powers that be," he said. "They want to know the monetary value of that experience, that place."
Wyoming's outdoor recreation industry generates $5.6 billion in consumer spending annually and employs 50,000 persons, the Outdoor Industry Association says. That's more than oil and gas and mining combined, according to the group. Outdoor recreation generates $1.6 billion in annual wages and $514 million a year in state and local taxes, the group says. Tourism is the second largest segment of the state's economy and outdoor recreation is a significant part of that, the governor's task force reports.
Bridger-Teton National Forest Supervisor Tricia O'Connor, a member of the governor's task force, said Wyoming must decide for itself, but ought to elevate outdoor recreation in the state hierarchy. The 3.4-million-acre reserve she manages is often touted for its unparalleled wildlife and recreation opportunities.
"There has to be some substance at a high enough level so this lasts," beyond the tenure of a single governor, she said.
Utah led the way
For a statewide outdoor recreation department to be effective, it must have authority and autonomy said Peter Metcalf, founder and former president of Black Diamond Equipment. Many credit him with convincing Utah Gov. Gary Herbert to create the first such state office in the nation.
Black Diamond and others involved with the lucrative Outdoor Retailer show in Salt Lake City threatened to move the annual event from Utah if the state continued policies seen as detrimental to public lands, the environment and recreation. After years of back and forth, Outdoor Retailer announced this year it would leave for Colorado.
Despite Utah being a model for other states — Metcalf pointed to Colorado and Montana — Herbert's new office was "a bone thrown to protesters," Metcalf said.
Despite some original autonomy, the department is "as much window dressing as it is substantive," he said. Today, it is "pretty tightly muzzled" and operates within "guardrails."
"Having the office is better than not," Metcalf said. "But giving it authority allows the person to push…to find a better policy," even if that is not aligned with a state Legislature.
"Creating the role is the first step toward starting to change," he said.
Bravo said there could be some low-hanging fruit the Legislature could grab to recognize the value of outdoor recreation and begin to fund it. Tim Young of Wilson, chairman of the state Bicycle-Pedestrian Task Force, suggested one — a non-motorized user fee that would entirely benefit public land trails.
"I'm going to make that point to the (travel and recreation) committee," he said.
SHIFT festival founder and director Christian Beckwith said the task force and the state are on the right track. "We're encouraged by Wyoming's commitment to a blended economy and its investments in outdoor recreation as a vehicle to get there."
WyoFile is an independent nonprofit news organization focused on Wyoming people, places and policy.