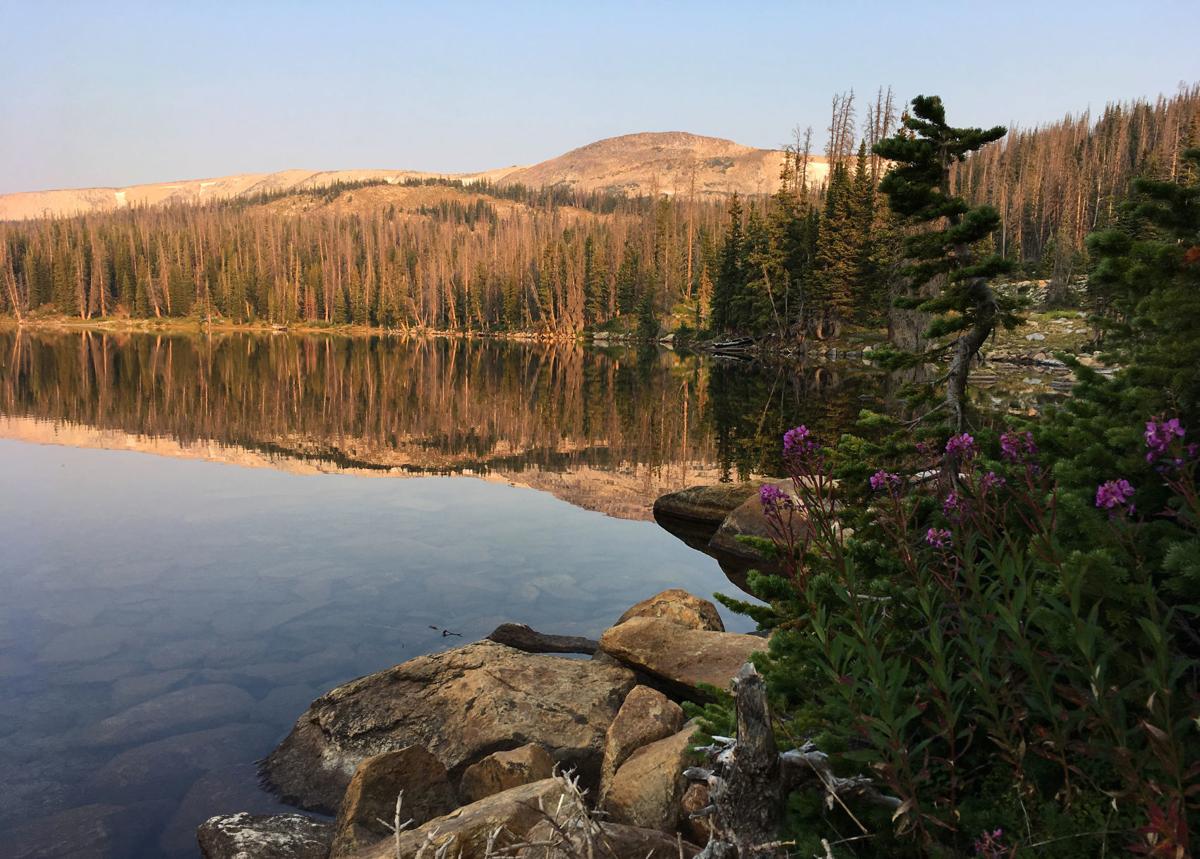 POWELL — With a state education deficit of more than $300 million this biennium, the Wyoming Legislature is looking under every stone for revenue. Some proposals could cost anglers and hunters more in fees — and possibly change the way people enjoy the outdoors.
Meeting on the Northwest College campus last week, members of the Joint Agriculture, State and Public Lands and Water Resources committee discussed two possible ways to generate more money from state trust lands.
One would seek to exchange stranded state school trust land for federal land that can generate more revenue.
Another draft bill would charge a recreation fee for accessing state lands.
The latter concept is to attempt to charge non-consumptive users for activities like bird-watching, hiking, horn hunting and wildlife photography — getting those who don't hunt or fish to pony up.
While the idea is still being debated, the proposals on the table would put the recreation fee between $2 and $10, depending on whether the state creates a new recreation stamp or attaches a new fee to the existing conservation stamp.
The Wyoming Game and Fish Commission has discussed a similar idea to bring in more money to manage wildlife resources. State lawmakers are also considering a similar fundraising measure to charge those who use nonmotorized trails in the state. The draft bill is asking for a $10 fee. Under the ag committee's proposals, however, the money would go to the common education fund for schools.
"This could be a small piece in solving some of the issues associated with school funding in the state of Wyoming," said Sen. Larry Hicks, R-Baggs, the co-chairman of the committee.
A new stamp would be sold by the Game and Fish and the Office of State Lands and Investments. Hicks asked committee staff to also prepare legislation that would attach the fee to the current conservation stamp.
All resident hunters and anglers in Wyoming are required to purchase a $12.50 conservation stamp each year, or a lifetime stamp for $180.50. Nonresident hunters are also required to buy a conservation stamp, but only nonresident anglers buying an annual license must get one; those buying one- to five-day fishing licenses are exempt.
Montana added a $2 fee to its conservation stamp, sending the money to a school trust. Wyoming's northern neighbor sold 497,000 conservation stamps last year and raised $993,000 for the trust. Of the stamps sold to Montana residents, only about 7,500 were sold to non-consumptive users — about 1.5 percent of the sales.
While resident anglers and hunters would be compelled to buy the stamp, there is virtually no enforcement on state trust lands, so getting non-consumptive users to buy the stamp might be difficult, said Rick Phillips, regional vice president with the Wyoming Stock Growers Association.
"I'm not sure if the cost of enforcement will make it worth it," he said.
The Dubois rancher said he rarely sees enforcement on the land he leases — and that there are not enough officials to police the infrequently traveled lands.
"It would be nice to derive some funds from non-consumptive users. Hunters and anglers always have this discussion — they'd like to have a way to tap photographers and people like that to help fund wildlife — but I don't know if this is the answer," Phillips said. "I don't think it's going to be worth it based on the staff available."
You have free articles remaining.
Hicks understands enforcement may be difficult, but, based on Montana's results, he still sees the fee as a viable way to help fund the shortfall in education.
"We're never going to catch everyone who is violating the rule," he said. "You're never going to make a criminal an honest person, but an honest person will do the right thing."
Stephanie Kessler, program director at the Wyoming Outdoor Council, said the fee would be unpopular with the citizens of the state.
"It's really hard to start charging people for something they have been assuming has been free all along," Kessler said. "We're not against a recreational use fee, but people are going to push back."
Another revenue source, equally encumbered by complications, is the possibility of exchanging state school trust lands that are stranded or landlocked by federal lands.
The properties were granted to the State of Wyoming by the U.S. government for development and as a revenue stream for school systems. But there are more than 100,000 acres of stranded land, making grazing leases, timber sales and mineral extraction inconvenient or impossible.
Much of the land lies within the boundaries of federal Wilderness Study Areas or wilderness areas. Representatives for the Wyoming School Board Association would like to see their investment land maximized.
"We stand in support of the legislation," said Ken Decaria, director of government relations for the Wyoming School Board Association. "When the lands were given to us, they had one purpose in mind: to generate revenue for K-12 education. Something does really need to be done with these landlocked sections."
"I can't think of a more appropriate time, considering the situation with school funding," Decaria added.
Exchanging stranded land with the federal government for more accessible land sounds like a great idea to state educators, especially if the process can be expedited. But appraisal of land and its agricultural value and mineral rights could take years, said Bridget Hill, director of the Wyoming Office of State Lands and Investments.
"We're going to have to value all of our parcels," Hill said. "That's something expensive. That's something that takes a considerable amount of time. And it's something within our own resources we would not be able to do without hiring somebody, getting more staff or an appropriation."
Darek Farmer, executive director of the Wyoming Hunters and Anglers Alliance, voiced concerns about the impacts a land swap could have on access for hunters and anglers.
State trust land can't be used for camping, and campfires are also against the rules. Some trust lands serve as the entry point for large tracts of federal lands, according to Farmer, and the state's rules limit the ability to set up base camps.
"If we swap for (certain) other federal lands, we could see a loss of recreational opportunities," Farmer said.
Decaria, however, thinks the State of Wyoming has to look seriously at a land swap. He pointed out Utah used its school trust lands to build subdivisions, Idaho has built storage facilities on its land, and Arizona has sold much of its valuable land.
"There is a mechanism the land should revert back to the federal government if it's not used for the purpose intended in the first place," he said. "We need to look at how we start to take the charge of generating revenue off school trust lands seriously."