Mandy Moore named her son August after the month she discovered she was having a baby boy, which is also the same month her husband Taylor Gol…
Simon Cowell is feeling "better" now than before he broke his back in August, as he joked his injuries have made him "healthier".
Heidi Klum thinks her daughter Leni's modelling career is "amazing", as she admitted to being "mind-blown" by her daughter's talents.
Kim Kardashian West has a "different vision of the world" to her estranged husband Kanye West, as sources say their split was partially caused…
Rachel Bilson says being a parent is "No. 1" for her and her ex Hayden Christensen.
2021 will be "an amazing year", according to Naomi Campbell.
Ellie Goulding has debuted her baby bump after revealing she is seven months pregnant.
Shailene Woodley's engagement ring from fiance Aaron Rodgers is worth an estimated $90,000, according to a jewellery expert.
Billie Eilish always wants her fans to have the best experience meeting her, admitting she would "jump off a cliff" if anyone had a bad moment…
Jamie Dornan likes to start his day by singing sad songs in the show, including the track 'Sand' by Stephen Sondheim.
Legendary music producer Clive Davis has been diagnosed with Bell's palsy which has forced him to postpone the second half of his pre-Grammys …
FKA twigs says it was like she was "holding on to somebody else's dysfunction" when she dated Shia LaBeouf until she eventually realised that …
'The Simpsons' creator Matt Groening defends white actors playing non-white characters while acknowledging the need for change.
Pregnant singer Ellie Goulding has been craving McDonald's and "all of the bad things" as her "body" and "energy" has changed.
'Matilda' actress Mara Wilson admits she was scared by "the way people talked about Britney Spears" early in her career.
BTS wowed with a cover of Coldplay's 'Fix You' and gave the live debut of 'Telepathy' during their 'MTV Unplugged' set.
Comedy star Kenan Thompson thinks it would be "weird" if he ever left 'Saturday Night Live'.
Pro golfer Tiger Woods is "awake, responsive and recovering" after undergoing surgery following a car crash this week.
Paloma Faith is in 'next level pain' after being diagnosed with acute engorgement after giving birth over the weekend.
'Malcolm & Marie' star Zendaya has revealed "kindness" is the quality she most likes in a person, while correcting an interviewer who aske…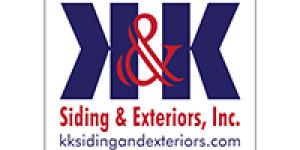 K & K Siding and Exterior Inc.
'Physical' hitmaker Dua Lipa was stunned Gwen Stefani agreed to sing on Mark Ronson's remix of the track.
Andra Day has detailed the major transformation she went through in order to play Billie Holiday in the biopic 'The United States vs. Billie Holiday'.
Former US President Barack Obama recalls breaking a classmate's nose after he called him a racial slur.
Travis Scott has spoken about how his world and outlook on life was changed when he became a father to Stormi Webster.
Michael B. Jordan has admitted he "cried the most" this year over Chadwick Boseman's death but he knows the late actor - who passed away after…
Tiger Woods was travelling at a "greater speed than normal" before his car crash, the Los Angeles County Sheriff has confirmed.
John Mayer realised his male privilege after seeing how Britney Spears was treated and it has made him realise how lucky he is as an artist.