Kendall Jenner has "so many men after her", as sources say she is "talking to a couple of guys" she's interested in.
Taylor Swift has praised Cara Delevingne as a "deeply loyal" friend, as she also described the model and actress as "eccentric, hilarious, and…
Kristen Bell "doesn't care" what her daughters' "sexual choices" will be when they're older, and won't mind if they are members of the LGBTQ c…
Leslie Jones has urged protestors in America not to cause destruction during protests, as she reflected on her own choice to take a sledgehamm…
Kim Kardashian West and Kanye West have been on "different pages" during the coronavirus pandemic, but are doing what they can to "talk about …
Sophie Ellis-Bextor was rushed to hospital after she fell "down the side of the Thames" on her bike.
Nick Cannon is "ready to put his life on the line" to fight the Black Lives Matter cause amidst the coronavirus pandemic.
Halsey has hit out at criticism for not "claiming her black side", insisting she doesn't feel comfortable using certain language because she "…
Zane Lowe had admitted he had four years of therapy to overcome obsessive compulsive disorder (OCD).
Sarah Ferguson has launched a new charitable foundation, which will act as a "vital bridge" between charities and would-be benefactors.
'Batwoman' bosses are not recasting Kate Kane following Ruby Rose's departure but are looking for an actress to play a whole new character.
Eve is having "the most difficult and uncomfortable conversations" with her husband as they discuss racism in the US and the wider world after…
TV star Jimmy Fallon has revealed he was advised to "just stay quiet" following his blackface controversy.
David and Victoria Beckham want to build a "granny flat" in the grounds of their home, which will be used by their guests.
'Mission: Impossible 7' bosses, including producer Tom Cruise, are said to be planning to build a coronavirus-free village on an abandoned RAF…
Robert Pattinson was feeling "a little bit loopy" before 'The Batman' halted filming during the coronavirus pandemic.
Singer/songwriter Tom Walker has written 14 new tracks for his second album, and the 28-year-old star joked some will be about toilet paper an…
Jessie Ware insisted it was a "no brainer" to release her album as normal during the coronavirus pandemic because it features the sort of musi…
Jay-Z and his company Roc Nation have taken out a number of newspaper advertisements in honour of George Floyd.
Lea Michele has been dropped by HelloFresh after being accused of making former 'Glee' co-star Samantha Ware's life a "living hell".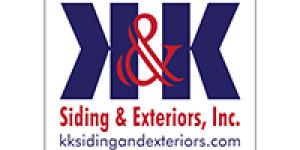 K & K Siding and Exterior Inc.
Nikki Bella wants the world to be in a "clear space" before she gets married, as she says the current coronavirus pandemic makes her worry.
Gwyneth Paltrow's children could sense her emotional distress during her divorce from Chris Martin, despite her attempts to hide her sadness.
Scott Disick and Kourtney Kardashian are "best friends" after 2015 split, as sources insist Kourtney is "not open" to newly single Scott "in a…
Daisy Lowe battled "clinical depression" following the death of her grandfather in 2016, as she says she "lost the ability to speak".
Kim Kardashian West has offered to pay the medical bills of a protestor who lost a "bloody chunk" of their forehead when they were hit by a ru…
KSI says YouTube has hindered his music career and he has to work harder than the average musician in order to prove himself.
Jade Thirlwall says it was difficult to open up about her mental health and she was shaking before a poem about her anxiety was published.