Aerosmith are set to embark on a limited European tour in 2020 to mark five decades as a band.
Taylor Swift has surprised her Swifties with a new festive track, 'Christmas Tree Farm', and given an insight into her childhood Christmases g…
French Montana is back home after spending almost two weeks in hospital.
Camila Cabello didn't kiss Shawn Mendes at the American Music Awards because it felt "weird" as she knew people were expecting it.
Jonathan Cheban wants Kris Jenner to reclaim the annual Kardashian/Jenner Christmas party from her daughter Kim Kardashian West because he thi…
Zooey Deschanel and Jonathan Scott had instant "sparks" when they met this summer for the first time.
'Honey, I Shrunk the Kids' original director Joe Johnston is in talks to helm 'Shrunk', the upcoming reboot of the movie series.
Stephen Graham looks set to appear in 'Venom 2', but it's not yet known who he might play.
Khloe Kardashian says she has forgiven Tristan Thompson and Jordyn Woods for their brief fling earlier this year.
Taron Egerton says he and Sir Elton John "fell in love as friends" when they got to know each other during 'Rocketman' preparation.
Taylor Swift says "women are more than incubators" and she hit out at people who expect women to start having children in their mid-twenties.
Jessica Biel trusts her husband Justin Timberlake and believes that he didn't cheat on her with his 'Palmer' co-star Alisha Wainwright.
Jennifer Lopez has admitted that she stayed in bad relationships in the past because she was scared of being on her own.
Lupita Nyong'o won Best Actress award at the New York Film Critics Circle Awards for her work in Jordan Peele's horror movie 'Us'.
Bobby Cannavale has revealed that he only makes half as much money as his partner Rose Byrne.
Prince Louis has started to talk, his mother Duchess Catherine has revealed.
Charlize Theron claims Harvey Weinstein was "really, really good" at pitting women against one another so he could stay on top.
Nicole Scherzinger revealed to Jessie Ware that late music legend Prince was the person who introduced her to her music.
Billie Eilish is releasing an exclusive live album recorded at Third Man Records only at their stores.
Niall Horan says he and his pal Lewis Capaldi will be cutting back on wild nights out on the town on their joint US tour next year.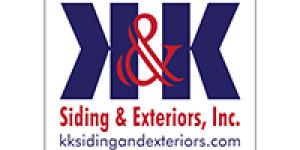 K & K Siding and Exterior Inc.
Jeff Lynne says he has thousands of ELO tracks on cassette tapes which he'd like to listen to again.
Demi Lovato sent her fans into overdrive on Wednesday night (04.12.19) as she appeared to tease new music is imminent.
'One Wish' rapper Ray J says his wife Princess Love is "still mad" as he apologises for what happened in Las Vegas and reveals they're still together.
Lady Gaga has many plans for the next decade, including having children.
Milla Jovovich has gained 50lbs throughout her pregnancy and is really enjoying her bigger boobs.
Katy Perry and Orlando Bloom have decided to push back their wedding until 2020 so that it's perfect for them.
Dame Maggie Smith has admitted she wasn't happy with her role in 'Harry Potter' because she didn't feel like she was acting.