5050 E 2nd St
Casper
,
WY
82609
Last Updated: April 4, 2017
| | |
| --- | --- |
| Sunday | |
| Monday | |
| Tuesday | |
| Wednesday | |
| Thursday | |
| Friday | |
| Saturday | |
Special hours: Gym is open 24/7
Above hours are Front Desk & Tanning Hours.
Fitness One has the facilities and experience to help you achieve your fitness goals. Our professional staff can help you get the most out of your workout and our equipment leads the way in cutting edge technology. Whether you have never set foot in a health club or you are a fitness superstar, you will feel at home in our Fitness One club in Casper. Try Fitness One risk-free with our month-to-month contracts and utilize our state-of-the-art facility. Come by today for a free tour or contact us to discuss your fitness goals.





Available Services:

☼ Cardio With Integrated Flat Screen Tvs
☼ Strength Training
☼ Tons Of Plate Loaded, Select Drive & Free Weights
☼ TRX and Zumba
☼ Women's Only Workout Area
☼ Full Service Tanning Salon
☼ Aquamassage
☼ Group Fitness/Aerobics Classes
☼ Cardio Movie Theater
☼ Fruit Smoothie Bar
☼ Personal Training
☼ Dry Cedar Saunas/Showers/Luxurious Locker Rooms
☼ Sports Supplements

All classes are free with your membership! Check out our website at www.fitnessoneclubs.com or find us on Facebook for more information.
Our clubs offer brand new, state-of-the-art treadmills, ellipticals, AMTs (adaptive motion trainer by Precor) stairmills, stairsteppers, striders, bikes, indoor cycles, row machines and more! Enjoy the best equipment in a luxurious environment. With dozens of different machines to accommodate all individuals, our programmable machines are designed to meet your weight loss, cross training, strength gaining, endurance and sport training needs.

☼ All equipment is available 24 hours a day, 7 days a week.
☼ No waiting or lines
☼ Integrated flat screen TVs

From free weights to machine weights to select drive circuits, cable cross stations and free-motion technology, we have everything you need to meet your strength training goals.

In addition to our extensive selection of strength training equipment, we also have many kinds of abdominal machines and equipment including Abcoaster, BOSU, medicine balls, stability balls, Abrollers, Hip/glute machines and abdominal circuit equipment.


The Club That Meets Your Needs
Choosing Fitness One means:

24 Hour Access – Convenience To Fit Your Schedule
Month-To-Month Options, NO long term contracts
A Clean, Friendly, Safe & Secure Environment
Luxurious Amenities
State-Of-The-Art Fitness Programs
Cutting-Edge Classes, Personal Training & Equipment
---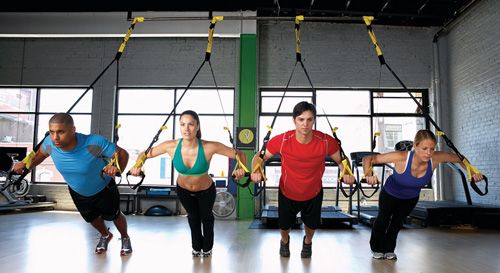 Classes
Fitness One offers numerous aerobics and group fitness classes for you. Get total body workouts in our premium group fitness studios.

☼ Yoga
☼ Zumba
☼ TRX
☼ Spinning
☼ Step
☼ Kickboxing
☼ Pilates
☼ F1 Pump
☼ Boot Camp
☼ And many more


---
Personal Training
Personal training can help you get the very most out of your workout with custom routines that are geared towards your specific body type and goals.

☼ One-on-one, individualized programs
☼ Nationally certified personal trainers
☼ Customized programs to help you reach your results faster
☼ Weight loss
☼ Toning
☼ Sports performance
☼ Muscle building
☼ Get more from your workouts with "RESULTS by FITNESS ONE"


---
Smoothie Bar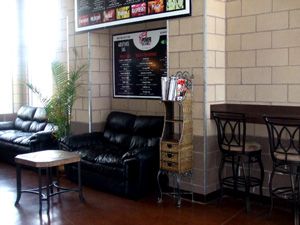 Rehydrate and refuel your body at our smoothie bar where you can enjoy real fruit smoothies that are optimized for your fat burning, energizing and muscle-building needs.

Our smoothies are a delicious and healthy alternative to soft drinks or fast food. Combine our wide array of fat-free fruit purees ice cream or non-fat yogurt to make the perfect smoothie for a snack, meal replacement or dessert.


Add all the supplements your body requires to get the most out of your fitness regimen:

☼ Weight loss/ fat burning
☼ Muscle Building
☼ Protein
☼ Meal Replacement
☼ Add multivitamins, creatine, wheat grass, energizer matrix, glutamine, and much more to our smoothies for optimal nutrient intake
☼ Complete line of supplements available


---
Tanning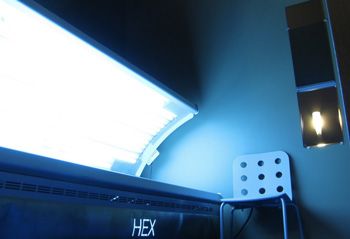 In addition to our luxurious fitness facility we also offer a full-service tanning salon

☼ Low pressure
☼ Medium pressure
☼ Stand-up
☼ Spray-tan
☼ True High Pressure – Mastersun 360
☼ Wide selection of the best lotions at the lowest prices


---
Aquamassage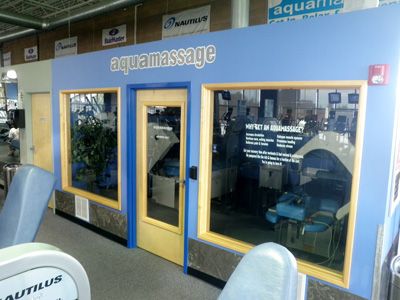 Relax and recover from your workouts in one of our Aquamassage beds. Aquamassage increases circulation to the muscles while relieving tension and reducing soreness in aching muscles and joints. Try the quick, convenient way to get a full body massage in a comfortable environment.

☼ Increase circulation
☼ Revive sore, aching muscles
☼ Relieve pain & tension
☼ Speeds up recovery
☼ Quicker and less expensive than traditional massage – takes less than 20 minutes but provides the same benefits of traditional massage
At Fitness One, you can find multiple kinds of machines for every body part in a spacious environment. Whether you are looking for strength gains, increased athletic performance or simply want to improve your overall health, Fitness One Strength has what you are looking for.
Fitness One has the facilities and experience to help you achieve your fitness goals. Our professional staff can help you get the most out of …