| | |
| --- | --- |
| Sunday | |
| Monday | |
| Tuesday | |
| Wednesday | |
| Thursday | |
| Friday | |
| Saturday | |
Special hours: Mon-Fri: 9am-6pm
Sat: 10am-4pm
Sun: closed
About Keyhole Outdoor Living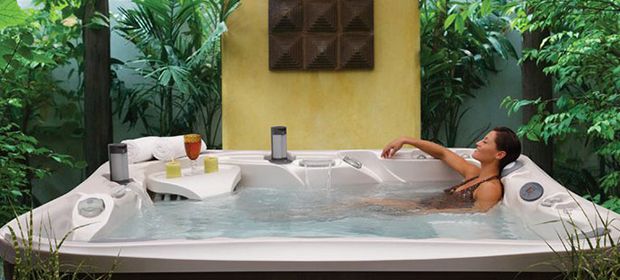 Make the most of life in Wyoming with a little help from Keyhole Outdoor Living! We're your go-to source for everything related to fun in the great outdoors. And we do mean everything! We sell Marquis Spas, Fire Magic, Iroda and Napoleon Gourmet Grills, outdoor fireplaces, patio and lawn furniture and accessories, inner tubes and floating beer coolers, wine, and so much more.

Based in Casper and serving the entire state of Wyoming, Keyhole Outdoor Living is committed to offering only top-of-the-line products and reasonable prices. We service everything we sell and can even handle the installation.

We're constantly adding new products to our catalog, so let us know what you'd like to see. Feel free to share your stories with us, we want to know how you like to enjoy the great outdoors! We want to know where you like to float and what you like to grill. If you've got a recipe to share, please do (who doesn't like to try something new and a little different?)! We've even posted a few of our favorite recipes on our website to get you started.

Thanks for visiting Keyhole Outdoor Living. We look forward to helping you enjoy life in Wyoming's beautiful outdoors!
At Keyhole Outdoor Living, you'll find a full range of products designed for the best in outdoor entertaining and relaxation. Browse through our catalog to see the variety of products to choose from, including hot tubs and spas, grills and outdoor stoves, lawn furniture, inner tubes, wines, barbecue seasons, and more! And if you don't see what you're looking for, don't worry, in many cases, we can special order products as well!

• Electric Fireplaces
• Ethanol Fireplaces
• Grills
• HeatTrak
• Hot Tubs & Spas
• Inner Tubes
• Outdoor Furniture
• Outdoor Stove
• Sauces, Seasoning & More
• Wall Mount Waterfalls
• Wine


Is this your business?
Promote your business through our innovative Marketplace system! It's free to sign up!