536 S Center St
Casper
,
WY
82601
Last Updated: May 2, 2016
| | |
| --- | --- |
| Sunday | Closed |
| Monday | |
| Tuesday | |
| Wednesday | |
| Thursday | |
| Friday | |
| Saturday | Closed |
About Dallas Laird - Attorney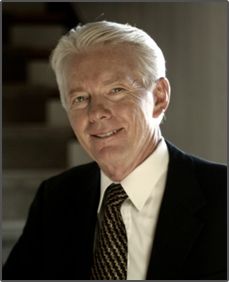 When it comes to practicing law, my philosophy is simply giving people peace of mind. When someone needs a lawyer they want to know how their case may turn out. I've been through hundreds of cases over the years and I am often able to advise my clients as to what may happen in their case. My clients appreciate that I provide an honest assessment and do not offer false hope. I respect Wyoming people and I do not want to see anyone taken advantage of, period. This is what keeps me in business... if I see people being taken advantage of I want to help them to the best of my ability.

For over 40 years I have been practicing law in the state of Wyoming. I am an AV-rated lawyer with Martindale-Hubbell. I have been both a city prosecutor and public defender before focusing on civil and criminal law. I have handled cases ranging from traffic citations to first degree murder. I have represented people in real estate litigation, personal injury litigation, aviation litigation, contract dispute problems, business litigation of various kinds and family law. I use all this experience to benefit my clients. I am a hands-on lawyer who is committed to my clients' needs.

Most cases I take are on contingency, meaning I do not get paid unless I win for my client. I always offer a free consultation, so if you call to talk to me about a potential case there will never be a charge for that conversation.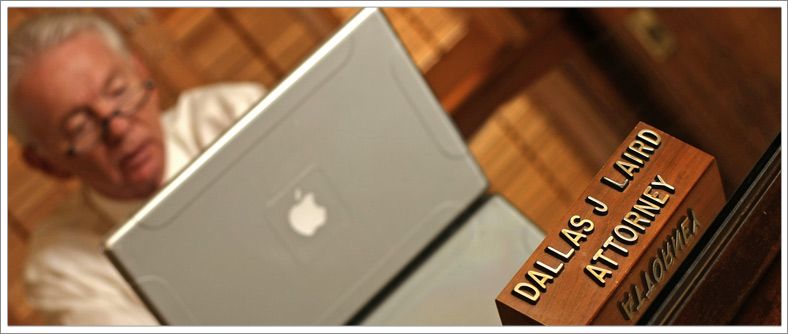 University
Bachelor of Science degree from the University of Wyoming, 1968

Law School
Juris Doctorate degree from the University of Wyoming, 1971

Licensed
Wyoming, Colorado

Practice Areas
• Civil
• Trial Practice
• Personal Injury
• Negligence
• Criminal Defense
• Automobile Accidents
• Wrongful Death

Honors & Distinctions
• Listed in Best Lawyers in America for past 10 years
• AV Rating with Martindale-Hubbell

Experience & Involvement - Current
• Staff of Wyoming Trial Advocacy Institute
• Member of the Wyoming Trial Lawyers Association
• Member of the Wyoming State Bar Association

Experience & Involvement - Past
• Wyoming State Bar Commissioner for the Seventh Judicial District
• Member of the Order of Barristers
• Staff of Gerry Spence's Trial Lawyer College
• City Prosecutor for the City of Casper
• Natrona County Public Defender
• Special Prosecutor for the State of Wyoming
• Chairman of the Casper Housing Authority
• Board Member of the Casper - Natrona County International Airport
• Board Member of the Wyoming Medical Center
• Lecturer at Wyoming Law Enforcement Academy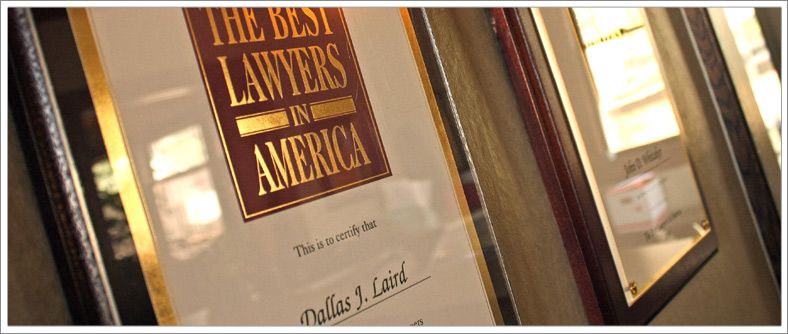 Personal Injury
Simply put, this refers to an injury to a person rather than to property. This can include traffic accidents, work-related accidents, home-related accidents, assault or product defects, as well as medical and dental accidents stemming from negligence. I am committed to getting my clients fair and just compensation for their injuries.

Trucking Accidents
One of my primary areas of practice is accidents that involve commercial trucks. Too often, victims of these accidents do not know their rights and do not consider the long-term medical issues they may deal with, particularly once the insurance companies get involved. I am here to help navigate the system.

Product Liability
This type of case involves holding manufacturers, distributors, suppliers and/or retailers responsible for injuries that are attributable to their products. I believe consumers have a right to expect that any products they buy should not cause harm.

Toxic Exposure
Employees count on safety in the workplace, but sometimes as part of their employment, they are exposed to dangerous or even fatal chemicals such as asbestos, benzene and vinyl chloride. I will work with the families and victims of these exposures.

Commercial Litigation
I have experience working for businesses dealing with breach of contract, employment disputes, fraud and other forms of unfair business practices - especially in cases where a small business finds itself up against a larger corporation.

Defending the Innocent
Some people refer to this as Criminal Defense, I prefer to think of it as defending the innocent. Too often, individuals faciing criminal charges will accept bad plea deals rather than take a chance with a criminal trial. While this might be a safer bet, it's not what our notion of "innocent until proven guilty" is about.
Is this your business?
Promote your business through our innovative Marketplace system! It's free to sign up!
When it comes to practicing law, my philosophy is simply giving people peace of mind. When someone needs a lawyer they want to know how their …