TOKYO (AP) — Two officials in Japan's ruling LDP party on Thursday said changes could be coming to the Tokyo Olympics. One suggested they stil…
A look at what's happening around the majors today:
Arizona Diamondbacks (4-8) vs. Washington Nationals (3-6)
Natrona County seniors Kyler Henderson, Cyruss Meeks and Cami Langley on Wednesday all signed their National Letters of Intent to continue the…
The senior standout is the first Wyoming student-athlete to win Gatorade national honors in any sport.
Trojans bounce back after suffering first loss of season Saturday.
Fillies' Kylan Campbell and Trojans' Madison Burnett found the back of the net for their respective teams Tuesday.
The Casper College men's soccer team got a late first-half goal from Kevin Tauzia and held on for a 1-0 victory over Northeastern Junior Colle…
T-Birds will face one of top-two scoring offenses in their first game.
Newcomer was the Cowboys' leading scorer and the Mountain West's unanimous rookie of the year this past season.
Cowboys are hoping their junior wideout returns to action at some point this fall.
The NCAA says it supports transgender athletes being able to participate in college sports as more states have moved to block them from competing.
The Cowboys' head coach and players react to the death of another recruit gone far too soon.
At the 2018 Final Four in Glendale, Ariz., the NCAA brass offered its corporate thoughts on the issue of the day — the fallout from the Feds' …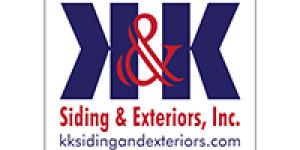 K & K Siding and Exterior Inc.
A look at what's happening around the majors today:
Arizona Diamondbacks (4-8) vs. Washington Nationals (3-6)
Philadelphia Phillies (6-6) vs. New York Mets (5-3)