NEW YORK (AP) — When and if opening day comes around this year, New York Yankees pitching coach Matt Blake anticipates a brimming bullpen.
The Associated Press (AP) — April 2
For decades we've heard the familiar chant emanating from the Wrigley Field bleachers whenever a fan catches a home-run ball hit by the visiti…
Rangers veteran Shin-Soo Choo is helping out financially strapped minor league players with the season on hold, giving $1,000 each to 191 of t…
LOS ANGELES (AP) — Whenever the baseball season begins, Los Angeles Dodgers fans who subscribe to DirecTV and its subsidiaries will have acces…
NEW YORK (AP) — Major League Baseball has canceled a two-game series in London between the Chicago Cubs and the St. Louis Cardinals because of…
SYRACUSE, N.Y. (AP) — Former Syracuse football coach Frank Maloney, who succeeded the winningest coach in school history when the program was …
The Major League Baseball players union has discussed beginning the season by playing games without fans in ballparks just to expedite a retur…
OAKLAND, Calif. (AP) — Oakland Athletics minor league manager Webster Garrison is hospitalized in Louisiana and on a ventilator with the coron…
SEATTLE (AP) — Even with major leaguers likely to receive some semblance of another spring training to get ready, teams are going to have to b…
BALTIMORE (AP) — Following three straight frustrating seasons that led him to consider retirement, Chris Davis was in the midst of an outstand…
Widely hailed as the right thing to do for student-athlete welfare, the NCAA's decision to extend spring sports athletes' eligibility a year b…
GULF BREEZE, Fla. (AP) — Prominent orthopedic surgeon Dr. James Andrews has temporarily halted Tommy John operations at his Florida medical ce…
NEW YORK (AP) — Gerrit Cole, Mike Trout and other veteran major leaguers will receive $4,775 per day in advance pay for the first 60 days of t…
In order to get back on the baseball field, Nick Ahmed is willing to play as a masked man.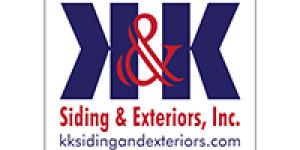 K & K Siding and Exterior Inc.
Jimmy Wynn, the diminutive Houston slugger whose monster shots in the 1960s and '70s earned him the popular nickname "The Toy Cannon," has die…
NEW YORK (AP) — Major League Baseball is extending its financial support to minor league players through May while suspending their contracts …
TBA — Opening day, active rosters reduced to 26 players.
BOSTON (AP) — Red Sox starter Chris Sale had Tommy John surgery on his left elbow on Monday, his 31st birthday, waiting 11 days after doctors …
As Major League Baseball and the players' union contemplate various ways to create a schedule for whenever the coronavirus pandemic subsides, …