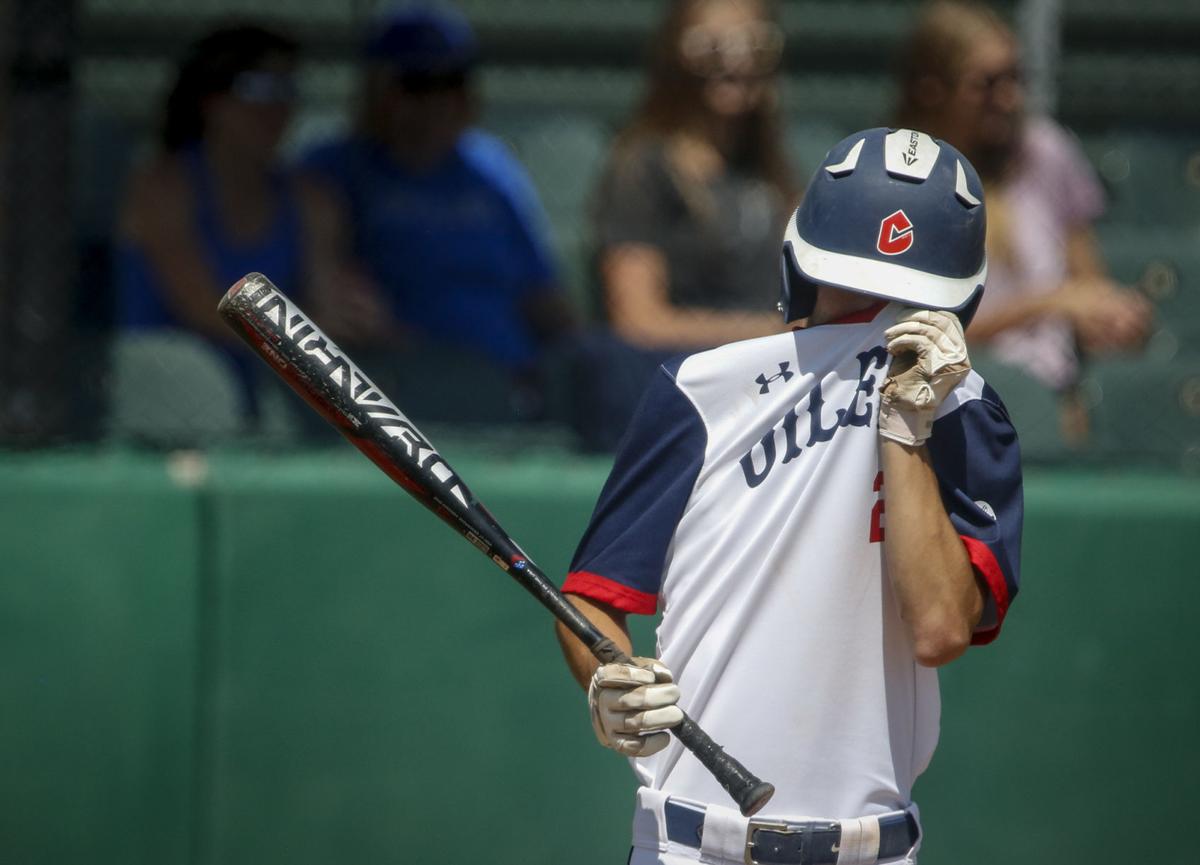 Wyoming's defending state champion AA American Legion baseball team has to wait even longer in order to defend its crown. Less than eight months after winning their first state championship since 1996, the Casper Oilers have joined the rest of Wyoming's Legion baseball teams in waiting for their season to start.
Without any official announcement from American Legion Baseball's national office, Wyoming's teams have instead heeded word from Gov. Mark Gordon and taken cues from the Wyoming High School Activities Association by suspending all operations until at least April 6 due to public safety concerns brought by the COVID-19 pandemic.
The Casper Oilers' preparations to a title-defense season had already begun with indoor workouts on February 1 and tryouts. They'd planned to hold their first official practice when players returned from spring break, which aligns with the current April 6 date teams and schools can return to their seasons.
"We're still planning for a season going on but, obviously, it's a very fluid situation," Oilers team manager Adam Bakersky told the Star-Tribune.
The national American Legion office told Bakersky on Friday that a decision hadn't been made concerning youth programs. Richard Anderson, the chairman of National Americanism Commission, released an update on behalf of American Legion Baseball that stated no definitive action has been determined other than encouraging individual programs to adhere to local suspensions or restrictions.
"For now we ask you to review the guidelines, restrictions and regulations established by local, state and federal governments to ensure doing whatever is required for the safety and well-being of everyone involved," Anderson's release read. "The more prepared we are moving into this 2020 program season, the better we are in the face of all possible contingencies."
Bakersky stated that if the suspension extends and the season doesn't start on time, the Oilers would explore playing in tournaments and showcases without the American Legion patch. He also floated the possibility of playing inter-squad games with Cheyenne and Gillette as a way to salvage some baseball in an otherwise turbulent year.
Unlike the American Legion, the Babe Ruth League released a statement stating indefinitely that they "are supporting decisions to suspend baseball and softball activities" until respective restrictions are lifted. The Babe Ruth League reiterated that it remains the league's goal to field a season this summer but won't commit to scheduling regional and national tournaments until efforts to contain the coronavirus have shown success.
Representatives for the Casper Crush, Casper's Babe Ruth League club, didn't return the Star-Tribune's request for comment on Monday. Location, reporting and start dates for Wyoming's state Babe Ruth League tournaments at all ages haven't been determined as of Monday, although the League's representatives stated in the release those dates would be determined upon the season's beginning. That gives officials — national and local — teams and fans one united anticipated vision: returning to the field.
"Our country needs sports," Bakersky said. "We have to be as optimistic as possible but still be safe."
Follow sports reporter Brady Oltmans on Twitter @BradyOltmans
Concerned about COVID-19?
Sign up now to get the most recent coronavirus headlines and other important local and national news sent to your email inbox daily.