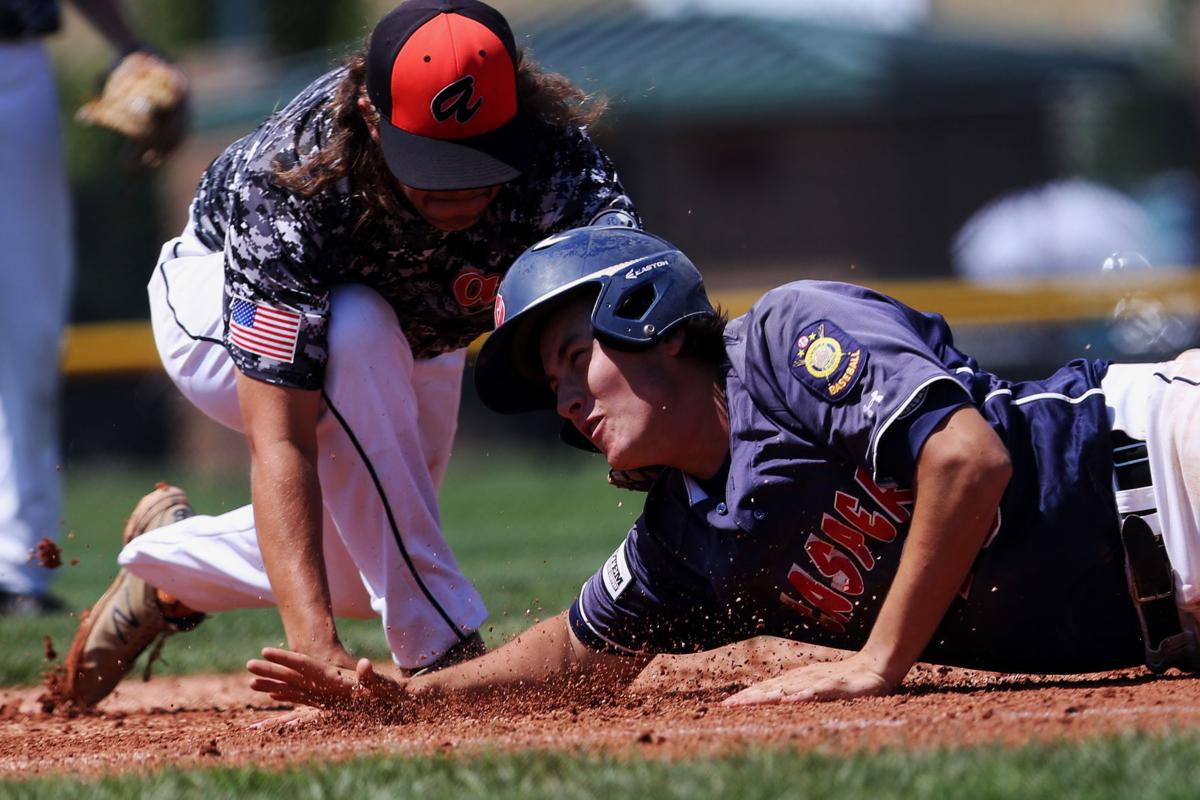 A day after American Legion baseball's season-opening suspension ended, the 2020 season was completely canceled.
The Americanism Commission, with aid from National Commander James Oxford, announced the full cancellation of the 2020 American Legion World Series and all eight 2020 Regional tournaments on Tuesday.
"These times are unparalleled," Richard Anderson, Americanism Commissioner, wrote in a statement. "And while it is distressing to think of all those youth across the nation who are disappointed to learn of the cancellation of American Legion programs this year, it would be a much, much greater tragedy if even just one of those youth were to fall ill during a program. The Americanism Commission feels this is the right thing to do."
This is American Legion baseball's first official statement on the 2020 season. Up until that point individual chapters simply followed their local government's oversight. Wyoming chapters were optimistic to start on April 6 before Gov. Mark Gordon's extension of social distancing orders through the end of April.
Despite Tuesday's national orders, Wyoming officials intend to salvage a season. Cody Beers, the Wyoming State Baseball Chairman, said that while the regional and national tournaments have been canceled, he hopes to still play a regular season and state tournament this summer. Beers told the Star-Tribune on Tuesday that he's reached out to the national office for guidance in the interim, as Wyoming American Legion chapters use insurance through the national office, and that he's hopeful to still oversee a 2020 season after Gov. Gordon's social distancing orders expire.
"We really want to have a season for our kids," Beers said. "We want to give our kids hope and we have hope that this thing we're all dealing with is something that's going to run its course before the summer in Wyoming."
Beers went on to say that he's never been an especially religious person but he's began to pray on a return to "normal." He opened the idea to extending the abbreviated season closer to mid-August, but wanted to ensure their schedule ends before fall sports practices.
In the meantime, Beers is hoping that prospective players continue to play catch, get into the batting cages and hit off tees to keep themselves conditioned for the season's hopeful beginning. If not only to give the athletes a season, but to heal communities that have been ailing from the coronavirus pandemic.
"Our Main Streets look like Sunday mornings and that scares me more than not playing baseball," Beers said. "We don't have a lot of things that we value as culture here and baseball is one of them."
Follow sports reporter Brady Oltmans on Twitter @BradyOltmans
Be the first to know
Get local news delivered to your inbox!