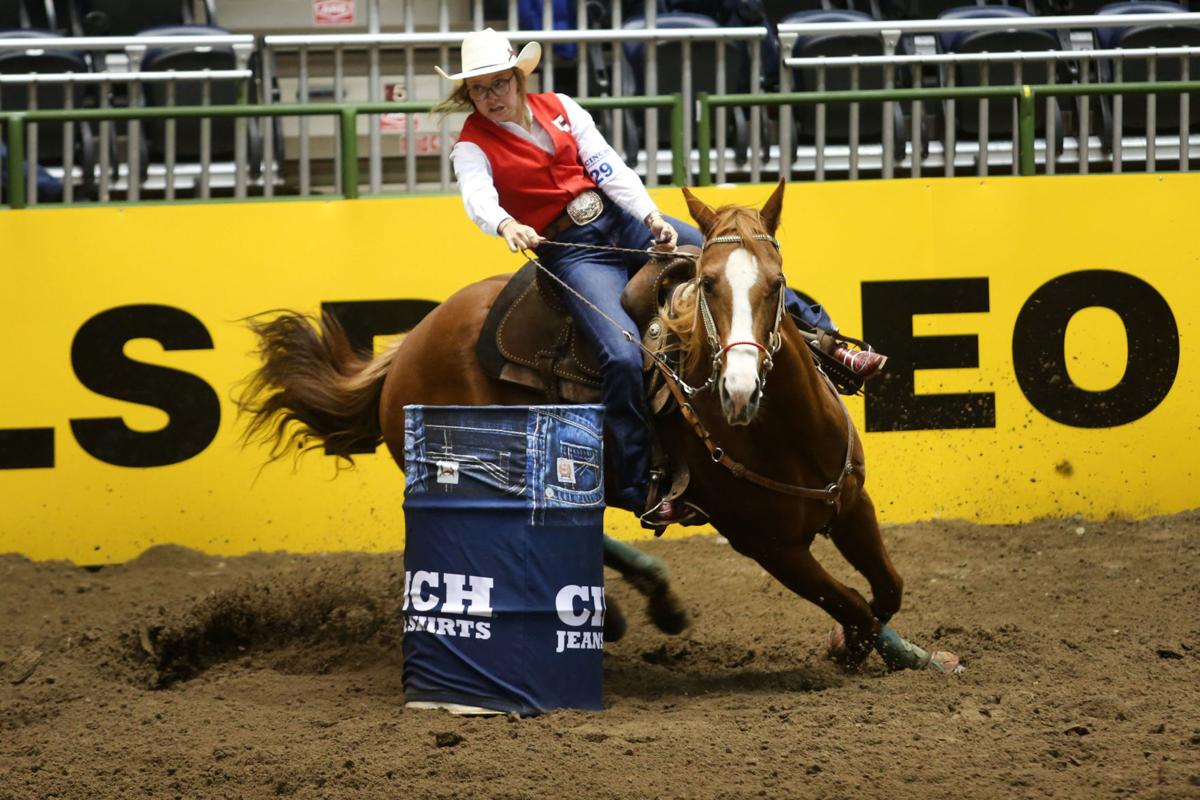 For the first time in nearly a year, college rodeo is back. The Central Rocky Mountain Region, in which the University of Wyoming and six Wyoming junior colleges compete, gets things started this weekend at Chadron State College in Chadron, Nebraska.
The 2019-20 season ended prematurely when the ongoing coronavirus pandemic forced the National Intercollegiate Rodeo Association, the governing body of college rodeo, to first cancel the spring season and ultimately the College National Finals Rodeo. The CNFR was scheduled for June 14-20 at the Casper Events Center.
"I just know the kids are just excited to get back out there and compete again," Casper College rodeo coach Jhett Johnson said. "We know we might get shut down again, but right now we're ready to go."
The Central Rocky Mountain Region, along with the Big Sky Region and the Rocky Mountain Region, all get going this weekend, with five other regions slated to begin their seasons this fall. Three regions — Grand Canyon, Northwest and West Coast — won't hold rodeos this fall and will instead wait until next spring.
The CRMR actually has four rodeos on tap this fall and, if all goes well, will finish with five more in the spring. Given all the difficulties the sport has faced because of COVID-19, Johnson knows just being able to compete again can't be taken for granted.
"It was a tough spring and summer," he admitted. "I know a lot of these kids weren't able to really compete for a few months outside of some jackpots and smaller rodeos, so they're ready."
When the 2019-20 fall season ended, both the Casper College men's and women's teams were in position to qualify for the season-ending CNFR. Both Thunderbirds' squads were sitting second behind the University of Wyoming in the team standings.
While the women's team will have to relay on "a lot of new girls," Johnson expects the men's team to once again be in the running for the top spot.
"We lost some guys," he said, "but we've got a lot of guys back that scored points for us last year."
Leading the way are team ropers Kellan Johnson and Carson Johnson, both of whom call Jhett Johnson dad. Kellan won the 2018 CNFR team roping title with Casper College's Trey Yates while competing for Gillette College. Last fall, with Kellan heading and Carson heeling, they finished atop the CRMR fall standings. Kellan was also first in the national standings while Carson was second.
Also returning for the T-Birds are team ropers Wheaton Williams, Nevada Berquist, Beau Rees, Quincy Reynolds, Clayton Backhaus and Cade Herring, and saddle bronc riders Wyatt Atkinson and Jack Skavdahl.
The women's team will be without point-getter Makenna Balkenbush, but barrel racers Makayla Seely and Jenna Hoffman have shown they can compete with the best in the region. Seely, a junior from Riverton, won the first go-round of the CNFR in 2019 and finished eighth in the average.
They'll all get a chance to showcase their skills this weekend at Chadron State. No one knows how many more rodeos will take place after that, but for now Johnson is just happy his kids have a chance to be in the arena again.
"I'm just thankful the people in charge were able to get together and make this happen," he said. "Before school started I was a little skeptical it was going to happen, but now that it's here we're all excited."
Follow sports editor Jack Nowlin on Twitter @CASJackN