The biggest challenge right now for coaches and administrators is figuring out game schedules.
The announcement affects not only Casper College's fall sports of volleyball and men's and women's soccer but also men's and women's basketbal…
T-Birds bring back five players, welcome eight newcomers for upcoming season.
The signees include Natrona County's Kate Robertson and Thunder Basin's Meadow Kuntz.
Camel is second Wyomingite to commit to Thunderbirds' program.
Season-ending college rodeo had been held in Casper every year since 1999.
Sophomore guard averaged 22.4 points per game for the T-Birds this season.
First-year T-Birds coaches Ben McArthur and Ammon Bennett remain focused on building teams despite coranavirus concerns.
The T-Birds finished No. 21 in the final NJCAA Top 25 and averaged 98.0 points per game, No. 6 nationally.
Casper College women's team won its second Region IX championship in the past three years.
In addition to suspension, no teams are allowed to practice during this time.
Casper College women's team hopes to use time off to its advantage.
Walker also was named to the Region IX All-Tournament team.
T-Birds will enter NJCAA Division I Championships on a 15-game winning streak.
T-Birds win second Region IX title in three years.
No. 15 T-Birds will face No. 2 Western Nebraska for the championship.
Five players finish in double figures in No. 15 T-Birds' victory.
The Casper College men's basketball team won't repeat as Region IX champions. Western Nebraska Community College made sure of that with a 112-…
T-Birds are down to just eight healthy players after latest injury.
Shaun Gutting and Jalen Harris know what it takes to win a Region IX championship. They hope to share that secret with the rest of the Casper …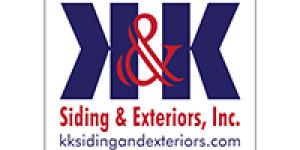 K & K Siding and Exterior Inc.
Women's team hosts tournament while men's team will play in Sterling, Colorado.
The Casper College men's basketball season isn't over yet.
Region IX North sub-region champion Casper College was well represented on the All-Region IX women's basketball team announced Friday.
Even though the sophomore guard has only played four years of organized ball, he has his sights set on making it to the NBA.
Thunderbirds' men's team hosts Laramie County Community College on Saturday.