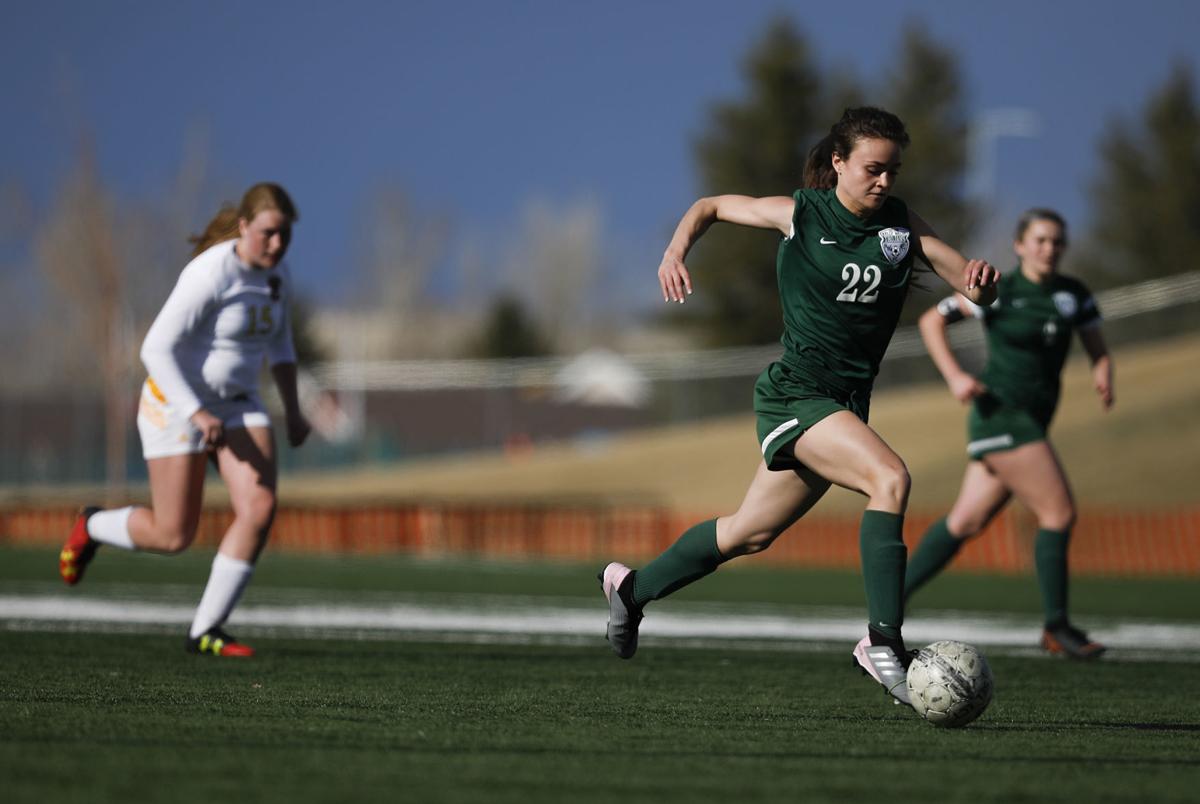 Building the foundations of a program isn't new to Ammon Bennett. He's already been the first head coach of two different programs, bringing in the first recruiting classes and making collegiate dreams a reality. He's got a formula for his successes.
The current limitations laid forth by the coronavirus safety precautions have certainly hindered not only Bennett's formula, but also that of Ben McArthur, who also is tasked with raising a collegiate soccer program with nothing more than a job offer and scholarship roster spots.
Bennett is the first head coach in Casper College women's soccer history. McArthur is the first Casper College men's soccer coach. Together they're trying to navigate uncharted waters of recruiting, building a program and its reputation with zero games played, no scouting to be done and not knowing when they'll be able to welcome prospective players on campus. Welcome to the job.
"It's made this process a little bit more hesitant," Bennett said. "When you're at Casper and the college itself sells itself pretty good. All of that is great, but when you throw in people coming from 1,000 miles away to go to school here and the coronavirus is scaring people, families get a little bit more hesitant."
The Lady Thunderbirds' coach shared that he's recruited several players to this point who may be on the verge of signing letters of intent but won't do so until they've visited campus. And with Gov. Mark Gordon's latest instructions to extend precautionary school guidelines further than April 6, that's only hampered efforts.
"It may not be until May and you may lose them altogether," Bennett admitted.
Bennett, who started the job on Jan. 13, brought in Jocelyn Norcross as his assistant coach and goalkeeping coach. Norcross is a Kelly Walsh graduate and played at Providence College in Great Falls, Montana. She was hired the same day they were told to work from home amid coronavirus precautions.
They've signed 14 kids to date, including Kelly Walsh graduate Ashley Sanchez. They've continued looking locally and have been in contact with players who went elsewhere for school and are interested in returning to Casper.
That's slightly behind McArthur, who's confirmed 22 signings to the Star-Tribune to date with the possibility of adding 7-10 more before the summer. McArthur was hired earlier than Bennett and got a jump on recruiting, which has come in handy during this time of slowed recruiting.
"I think we're right on schedule," McArthur said. "There's always a late push, a handful of quality players that haven't found a home, you want to keep some doors open, so we knew going into the late signing period we wanted to be around 20."
NJCAA rules have prohibited on-campus and off-campus recruiting during this time. Coaches aren't allowed to attend showcases or tournaments even if they were being played. That's forced all coaches to turn to texts, calls and emails in order to do their recruiting. Since the recruiting season doesn't have an off-season, McArthur has stayed in his recruiting database while trying to build the inaugural Thunderbirds' signing class.
"You've got to get creative without having to get them on campus," he said. "Do some virtual tours and send photos of campus."
Bennett stated that he's hoping the current limitations are lifted at least by season's beginning on Aug. 1. That leaves just over four months for public gathering restrictions to lift. McArthur shared that he's optimistic to return closer to normal circumstance by June 1. Whenever the start, the wait between now and then is agonizing.
"We're literally taking it day by day to get ready for the fall," McArthur said. "We want to cover everything so we're prepared for all surprises and the worst. We don't know if we'll have a season or if the spring season will be canceled in Wyoming."
Added Bennett: "I had some brief conversations with administration on worst-case scenario and we're a long way from that."
Until then, it's business as usual. Or at least as much as it can be.
Follow sports reporter Brady Oltmans on Twitter @BradyOltmans