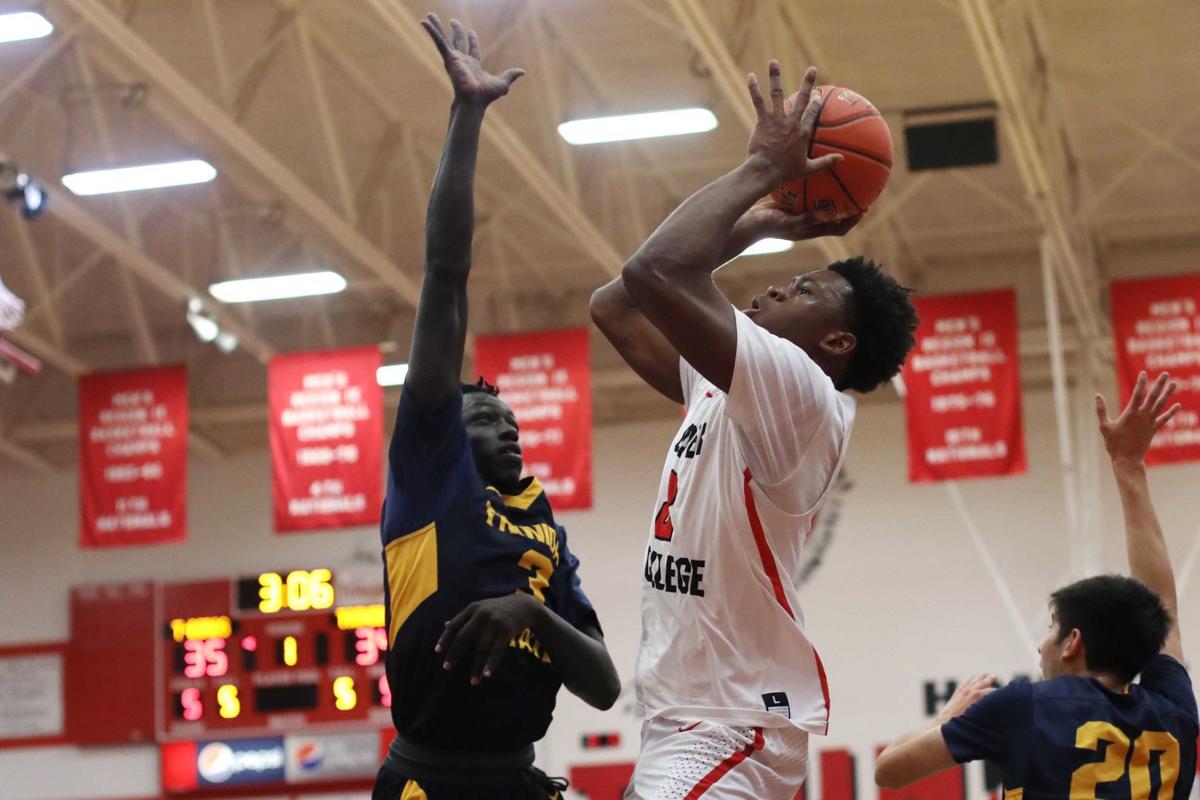 The Casper College basketball teams have been fixtures in the National Junior College Athletics Association Top 25 rankings this season.
In the most recent polls, released Dec. 16, the women's team is No. 18 while the men's team is No. 19. The Thunderbirds are one of just six schools with teams ranked in the Top 25 of both the men's and women's polls. And, outside of the preseason poll in which the women's team wasn't ranked, both T-Birds squads have been in the Top 25 all season.
Under first-year coach Shaun Gutting, the T-Birds men's team (13-2) enters the holiday break playing its best basketball of the season. The T-Birds have won seven games in a row and have hit triple digits in their past five games. They are averaging 97.9 points per game for the season and 116.4 ppg in their last five.
You have free articles remaining.
Sophomore guard David Walker, a transfer from College of Southern Idaho, leads the way with 22.5 points per contest. He had a career-high 40 in Casper College's 112-54 shellacking of Miles Community College on Dec. 14, the T-Birds' final game of the first half. The win allowed them to avenge a 115-110 overtime loss to the Pioneers back on Nov. 23.
Sophomore point guard Jalen Harris (15.8) and sophomore big man Philip Pepple Jr. (12.5) are also averaging double-digit points while three others are pitching in at least 7.9 points per game.
The women's team (13-2) had won six in a row before a 63-60 home loss to Miles CC in which the T-Birds shot just 15 percent from the field in the first half. Casper College's other loss was to No. 9 Western Nebraska Community College.
Freshmen Natalia Otkhmezuri (15.1) and Marija Bakic (11.7) are the team's only double-digit scorers, but sisters Juneau Jones and Mya Jones are averaging a combined 19.2 ppg.
Both teams return to action Jan. 8 when they play at Central Wyoming College.
Follow sports editor Jack Nowlin on Twitter @CASJackN