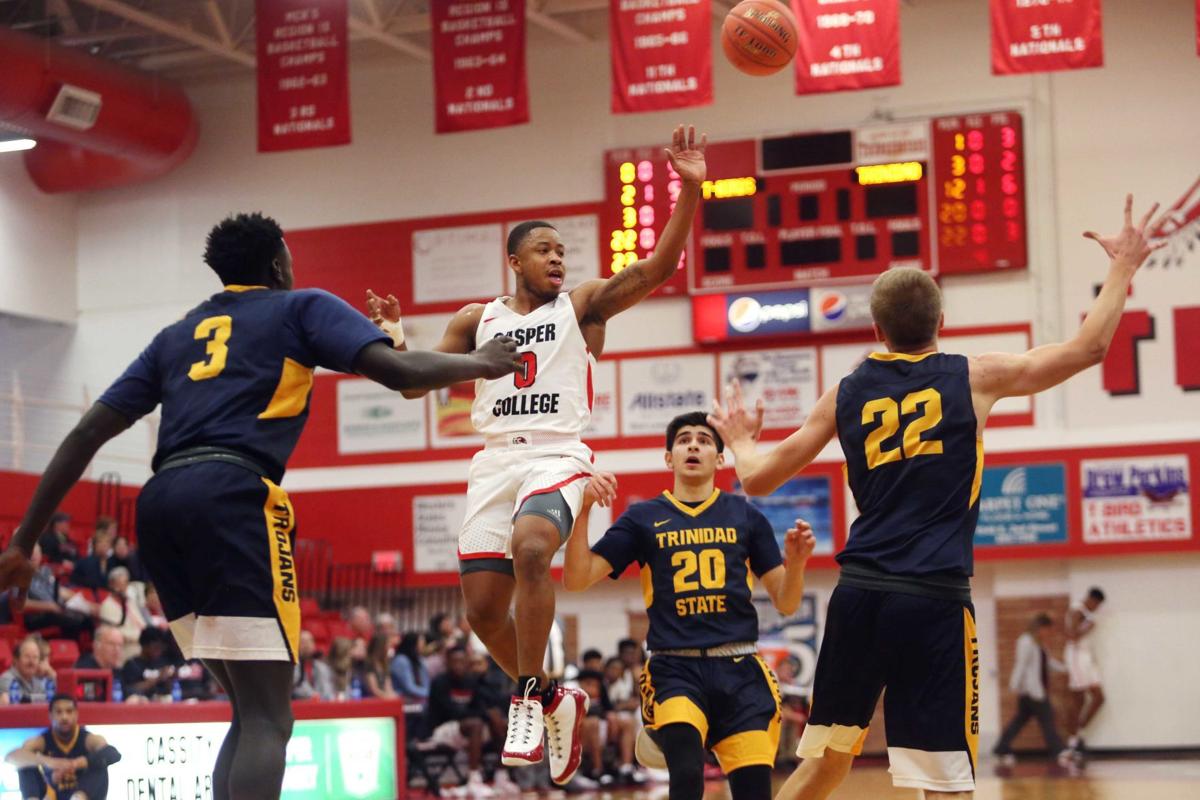 The Casper College men's basketball team is ranked No. 9 in the latest National Junior College Athletics Association Top 25 while the women's team comes in at No. 23 in the rankings released Tuesday.
The men's team, which was ranked No. 22 in the preseason poll, improved to 4-0 with weekend victories over No. 21 Salt Lake Community College and College of Southern Idaho.
Sophomore guard David Walker leads the Thunderbirds in scoring at 26.3 points per game, with sophomore point guard Jalen Harris pitching in 17.5 ppg.
You have free articles remaining.
The T-Birds play at Williston State College on Friday before taking on Minnesota Prep Academy on Saturday. Both games will be played in Williston, North Dakota.
The women's team is also 4-0 on the season following a 75-44 victory over the Wyoming All-Stars on Saturday. The T-Birds host the Pizza Hut Invitational at Swede Erickson T-Bird Gym beginning Thursday. Casper College takes on Northeastern Junior College on Thursday, Snow College on Friday and Central Wyoming College on Saturday.
Casper College currently has four players averaging double-digit points: freshman Marija Bakic (12.8), freshman Juneau Jones (12.0), freshman Natalia Otkhmezuri (10.8) and sophomore Mya Jones (10.3).
Defending national champion Vincennes University is atop the men's rankings and defending national champ Gulf Coast State leads the women's rankings.